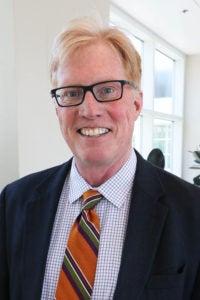 American College of Emergency Physicians (ACEP) has awarded our Department Chair, Dr. Robert O'Connor, with the 2019 Award for Outstanding Contribution in EMS. This award is given to those who have made an "outstanding contribution in EMS of national significance or application."
Dr. O'Connor's name will be inscribed among the other winners at the headquarters for ACEP.
Dr. Debra Perina, Director of our EMS Fellowship, was the first faculty member to receive the award in 2011.
Congratulations!