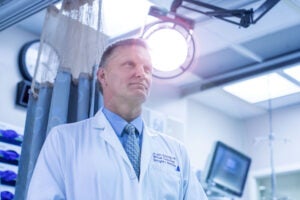 How do these things converge? In Dr. Chris Holstege's expansive career, he is Professor of Emergency Medicine and Pediatrics, Chief of the Division of Medical Toxicology, Director of the Blue Ridge Poison Center, and the Executive Director of Student Health.
In the latest podcast from President Jim Ryan, "Inside UVA," the two discuss Dr. Holstege's career, how he approaches helping students with their healthcare, and the latest project with Master Naturalists as well a Dr. Holstege's interest in the great outdoors.
To learn more, visit UVA Today and listen to the podcast. There is transcript that can be read if you are not able to listen.