Silas Culver
Silas Culver, MD
Assistant Professor of Medicine, Endocrinology and Metabolism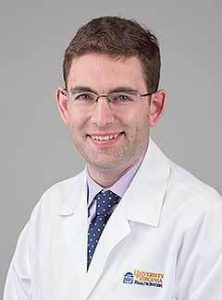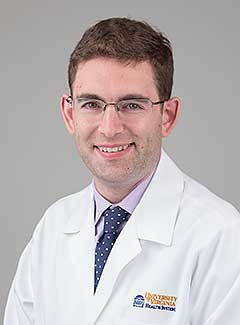 Training:
2006, B.A, Slavic Languages and Literature, University of Chicago
2011, M.D., University of Michigan
2014, Residency in Internal Medicine, University of Virginia Health System
2017, Fellowship in Endocrinology and Metabolism, University of Virginia Health System
2021, Board Certification in Obesity Medicine, American Board of Obesity Medicine
Research: Individuals with obesity and metabolic syndrome are at increased risk for renal injury and related comorbidities such as renovascular hypertension. ATP6AP2 previously known as the (pro)renin receptor has increased renal expression in the setting of obesity and diabetes and has been found to contribute to kidney dysfunction in these disease processes. The same protein is also highly expressed in other metabolically active tissues including adipose tissue and liver. Working in conjunction with Dr. Helmy Siragy, my research utilizes murine and in vitro models to investigate the pathophysiology of metabolic syndrome related renal disease and the role of ATP6AP2 in these disease processes. Current interests include:
The role of ATP6AP2 in renal lipotoxicity (fatty kidney) in the setting of metabolic syndrome, including fatty acid uptake and lipid metabolism.
The function of ATP6AP2 in proximal tubule transport of metabolites.
The regulation of renal sodium retention and its effects on blood pressure during obesity.
The role of ATP6AP2 in adipose tissue lipid accumulation and metabolic dysfunction.
Contact information:
Mailing address: PO Box 801406, Charlottesville, VA 22908
Lab location: Aurbach Medical Research Building 1236
Lab phone: 434-924-9661
sculver@virginia.edu
Dr. Silas Culver's NCBI Bibliography