Education
---
Endocrinology & Metabolism Fellowship Program
---
UVA does not discriminate on the basis of age, race/ethnicity, color, national/ethnic origin, disability, political affiliation, religion, sex (including pregnancy), sexual orientation, gender identity, marital status, veteran status, and family medical or genetic information. Individuals from underrepresented groups are highly encouraged to apply.
We aim to match one fellow into the 3y research track, and two fellows into the 2y clinical track this year.  We participate in the NRMP match and adhere to the Association of Program Directors in Endocrinology/Metabolism All-In-Match policy.
First-year fellowship positions for the 2023-2024 academic year:
Applications should be submitted online through ERAS; fellowship programs will have access to ERAS applications on July 20, 2022.
Interview invitations will be extended starting in Aug and will continue through Sep/Oct (in accordance w/AAMC, AAIM, and APDEM guidelines, all interviews will be virtual this year)
Priority for the 3y research track is given to applicants with a strong interest/potential in academic research (3y research track fellows must be US citizens or permanent residents to allow for eligibility for NIH training grants).
We do accept J-1 visas for our 2y clinical fellowship.
Submit the following application documentation through ERAS:
Curriculum vitae
Personal statement
Dean's letter (MSPE) and original transcript
Three letters of recommendation (one must be from the applicant's internal medicine residency program director)
U.S. Medical Licensing Exam (USMLE) exam scores
For foreign medical graduates: certification from the Educational Commission for Foreign Medical Graduates (ECFMG)
Overview
The Endocrinology/Metabolism Training Program provides intensive clinical training (and research training, if applicable) for physicians who have completed a residency in internal medicine. The program fulfills the requirements for subspecialty certification in Endocrinology and Metabolism by the American Board of Internal Medicine (ABIM); for full details regarding subspecialty board eligibility, please see the ABIM's website.
Our primary objective is to train outstanding physicians who will be well prepared to succeed in a broad range of professional careers: academic investigators, clinician-educators, or pure clinicians.  We offer a flexible training program that can be tailored to an applicant's interests and long term goals, with 2 main tracks available:
Three-year research track
This encompasses a three-year training experience combining clinical training with intensive research experience; this track is best suited for those primarily interested in an academic research career.  During the first year of training, the fellows have an in-depth clinical experience where 80% of their effort is devoted to clinical training and 20% to research activities.  During the 2nd and 3rd year of fellowship, the bulk of the training is devoted to research (80%) with the remaining 20% devoted to ongoing clinical exposure.  Overall, fellows will complete approximately 80% of their ACGME-required clinical training in the 1st year, with the remainder of ACGME-required clinical training completed during the 2nd/3rd years. Our three-year program places a heavy emphasis on research and learning the basic methods of scientific investigation.  Our three-year fellows pursue basic research, clinical research, or a combination of the two, and have been highly successful in obtaining extramural support.
Two-year clinical track
The two-year clinical track is most appropriate for fellows primarily interested in a clinical career (including academic careers as a clinician-educator). During the 1st year of training, the fellow will have an in-depth clinical experience—essentially similar to the 1st year track described above, with 80% of effort devoted to clinical training and 20% effort devoted to scholarly activity/educational conferences.  A 2nd year fellow on the clinical track will continue to devote a majority of her/his effort to clinical training activities.  Importantly, these activities can be tailored/adapted to a trainee's interests (e.g. if subspecialization in a certain area of endocrinology is desired)
Salary support for clinical-track fellows comes from funds provided by our GME office.  2nd and 3rd-year fellows on the research track are generally supported by institutional training grants from the NIH or individual grants obtained by fellows.  All research track fellows submit an entry-level grant application (either to the NIH or equivalent institution) early in their second year. The division believes that grant-writing experience is an invaluable component of preparation for an academic research career.  The division is fully committed to supporting all fellows for the duration of their training, regardless of whether a research fellow's grant is funded.  General information on GME stipends and benefits can be found here.
In summary, the Division of Endocrinology at The University of Virginia is looking to attract highly motivated, bright, energetic individuals with a broad range of prior experiences in medicine.  All physicians who train with us will receive the finest clinical educational experience available, and those in the research track will also receive outstanding preparation for an academic research career.
Gregory Hong, MD, PhD (Associate Professor of Medicine)
Program Director, Endocrinology and Metabolism Fellowship Training Program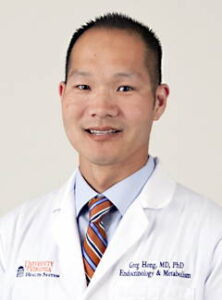 Dr. Hong completed undergraduate studies at the University of California San Diego and then joined the Medical Scientist Training Program at the University of North Carolina, Chapel Hill, where he pursued graduate studies examining the role of the Epstein-Barr virus in driving tumorigenesis of lymphoid cells. Upon completion of his medical degree, he then came to the University of Virginia where he completed residency training in Internal Medicine followed by an Endocrinology & Metabolism fellowship. He joined the Division of Endocrinology as an Assistant Professor in 2013 and was promoted to Associate Professor in 2020. His primary clinical interest is pituitary disease, and he is a member of UVA's nationally recognized Multidisciplinary Pituitary Tumor Program. He is the recipient of the Department of Medicine's Excellence in Clinical Care Award. In addition to his work in the Pituitary Tumor Program, Dr. Hong has demonstrated an outstanding commitment to trainee education. He has been involved with the creation of numerous educational materials at both the local and national levels while spending a significant amount of time precepting medical student, resident, and fellow trainees in various settings. He received the Department of Medicine Inpatient Attending of the Year award in 2017, followed by the Department of Medicine Excellence in Teaching award in 2018. He was subsequently inducted into the Academy of Distinguished Educators in 2019.  On the national level, he serves on the Council of the Association of Program Directors in Endocrinology/Metabolism as well as the Clinical Endocrine Education Committee of the Endocrine Society.
Dr. Hong has been heavily involved in fellow education since joining the Division, and he formally assumed the role of Associate Program Director in 2019. He assumed the position of Program Director in July 2020.
Email: gkh7z@virginia.edu
---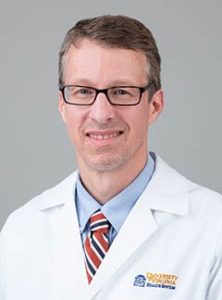 Christopher McCartney, MD (Professor of Medicine, Interim Division Chief)
Associate Program Director
Dr. McCartney completed medical school and Internal Medicine residency training at the University of Mississippi. He completed fellowship training in Endocrinology and Metabolism at UVA (1999–2002) and has remained on faculty ever since. Dr. McCartney's research interests relate to the causes of altered gonadotropin secretion in adolescent and adult polycystic ovary syndrome (PCOS), in addition to mechanisms underlying peripubertal obesity-associated hyperandrogenemia. Dr. McCartney served as Program Director for the Endocrinology and Metabolism Fellowship Program at UVA from 2011 to 2020; he served as President for the Association of Program Directors in Endocrinology, Diabetes, and Metabolism (APDEM) from 2018 to 2020; and he is currently serving as Associate Program Director.
---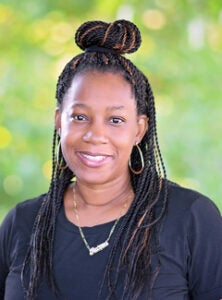 Javanov Barksdale
Fellowship Program Coordinator
Contact information:
Box 801406, UVAHS, Charlottesville, VA 22908
Phone: 434.243.8482
Email: jcb8qt@virginia.edu
Javanov Barksdale has been with the University of Virginia for fourteen years and the Department of Medicine for the last five years. She says that the best part of being Fellowship Coordinator is the interaction she gets to have with the Fellows. She often tells the fellows, "This is a partnership." She values having the opportunity to help others achieve their goals during their time at UVA.
When Javanov is not working she enjoys spending time with her family and friends. She belongs to an awesome workout group and her guilty pleasure is purses.
---
Endocrinology and Metabolism Grand Rounds (12:00–1:00 pm Tues, Aug through June): State-of-the-art lectures by internal and external speakers on clinical and scientific topics. Each fellow also presents a clinical and/or research topic once a year.
Endocrinology Clinical Case Conference (1:00–2:00 pm Tues, Aug through June): Fellows present 2 clinical cases to the faculty. This is a teaching conference where pathophysiology, diagnostic considerations (e.g., technical aspects of hormone assays), approaches to management, and relevant literature are routinely discussed.
Fellows' Didactic (Clinical Lecture) Series (2:00–3:00 Tues*).  Faculty give didactic lectures on a wide variety of topics. The lecture topics are carefully planned to ensure all relevant topics in endocrinology are covered.  *Of note, during the month of July, didactic lectures also occur from 12:00-3:00 pm where "Crash Course" lectures are given to quickly orient & educate incoming fellows on common inpatient endocrine problems). 
Research in Progress (4:00-5:00pm, every other Tues, Sep through May): Faculty and research trainees present their research and receive constructive criticism and advice regarding their work.
Thyroid Cancer Case Conference (4:00–5:00 pm every other Tues): Faculty and fellows from Endocrinology, Radiology/Nuclear Medicine, Pathology, and Surgery/Otolaryngology-Head and Neck Surgery discuss complicated thyroid cancer cases. The primary goal is clinical decision-making in a multidisciplinary setting.
Pituitary Case Conference (7:45–8:45 am, 4th Friday of the month): Details regarding 6-8 pituitary cases are discussed by faculty/fellows from Endocrinology, Neurosurgery, Neuroradiology, and Neuropathology.
Journal Club (1h every other month, either Tuesday afternoon or often at a faculty member's house w/refreshments): Fellows and a faculty member review a recent scientific publication, focusing on methods (e.g., study design, statistical analysis) and clinical relevance.
Learn More About UVA and Charlottesville
Links and videos to help you learn more about our program, UVA, and the Charlottesville area
Helpful Information
Welcome to the Fellowship Program in Endocrinology and Metabolism at the University of Virginia! These web pages contain an overview of our training program, available clinical and research facilities, and our program leadership.
If you are interested in a fellowship position, please see the dedicated section on "Application Information" for detailed specifics.
Impact of COVID-19 on 2022 fellowship recruitment (for positions starting July 2023): In accordance with recommendations from national organizations (AAMC, Association of Program Directors in Endocrinology/Metabolism), all fellowship interviews will be 100% virtual for the 2022 recruitment season.  Full details of the recommendations from the Association of Program Directors in Endocrinology/Metabolism are at this link.
The University of Virginia does not discriminate on the basis of age, race/ethnicity, color, national/ethnic origin, disability, political affiliation, religion, sex (including pregnancy), sexual orientation, gender identity, marital status, veteran status, and family medical or genetic information. Individuals from underrepresented groups are highly encouraged to apply.
---
---
Congratulations 2022 graduates!
Learn More About UVA and Charlottesville
Links and videos to help you learn more about our program, UVA, and the Charlottesville area
Helpful Information