Primary:
Radiology and Medical Imaging
1/9/2014
MRA kidney perfusion; vascular access; venous disease; arterial neointima inhibition.

1/9/2014
Thoracoabdominal Imaging; Digital Imaging, Picture Archiving & Common Systems (PACS), Interoperative Ultrasound, Renal Tumor Cryotherapy, Electronic Teaching Files, Radiology Informatics.
1/9/2014
Magnetic Resonance Investigations mainly Hyperpolarized Gas and 3D Brain Imaging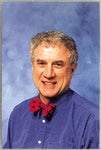 10/12/2016
Multi-modal brain MRI to study different aspects of neurodegenerative diseases. Effects of mild traumatic brain injury on student athletes. Parkinson's Disease and essential tremor.
1/9/2014
Mammographic breast density relative to breast cancer risk and histologic correlates

1/9/2014
Positron Emission Tomography Imaging of Remodeling of Myocardial Glucose Metabolism in Pressure Overload Left Ventricular Hypertrophy