Lisa K. Rollins, PhD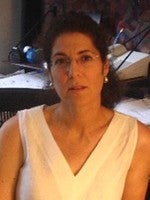 Lisa K. Rollins, PhD
Associate Professor
Director Faculty Development Fellowship
PhD Degree: University of Virginia
I came to the Department of Family Medicine in August of 2000, after serving as the Coordinator of the Generalist Physician Initiative at the UVa School of Medicine for seven years. I have a PhD in Education from UVa, a Master's degree in Exercise Physiology from the University of Texas at Austin, and a B.S. degree in Human Development and Family Studies from Cornell University.
My role in the department is wide-ranging. My educational activities include curriculum development, educational evaluation, and faculty development, as well as teaching a variety of workshops and seminar sessions to our residents and fellows. I work with faculty to facilitate scholarly activities. I also am Director of the Family Medicine Faculty Development Fellowship. The purpose of this fellowship is to prepare individuals for future careers in academic medicine. Content areas addressed during the fellowship include: teaching, evidence based medicine, epidemiology, professional development and socialization, and intentional design.
Charlottesville is a beautiful area and is one of the few places with an autumn to rival the many years of fall color I experienced growing up in New England. Additional interests include music, antiques, riding, rowing, and racquet sports. I enjoy life here with my four-legged companions:  my dogs Sawyer and Howie, and my horse, Caramillo.