Training the Next Generation of Leaders in Primary Care
Development of Student Leaders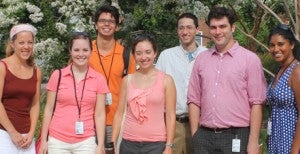 The Generalist Scholars Program (GSP) is a mentoring and scholarship program established in 1994 with support from a Robert Wood Johnson Generalist Initiative Grant and the Commonwealth of Virginia General Assembly. The program was developed as one attempt to address the dwindling supply of generalist physicians, particularly in the underserved areas of the Commonwealth. The primary focus of the program remains the development of student leaders who intend to pursue a career in a field of generalist medicine (family medicine, general internal medicine and general pediatrics).
Tour Local Community
Students also participate in unique educational experiences and clinical opportunities during the four year program.
During a three week summer orientation, students tour our local community and make site visits to select programs and community centers to learn about our unique patient populations. During their first year, and in conjunction with the Social Issues in Medicine course, students also participate in a group community service experience through which they become more familiar with a specific community partner or population.
Complete a Scholarship Project
Students in the GSP complete a scholarship project in an area of their choosing related to primary care medicine. Students are free to choose from a wide range of scholarly activities including qualitative and quantitative research, curriculum development and other forms of scholarship. They are guided through this process by their faculty mentor and work one-on-one with the GSP Scholarship Coordinator from the Department of Public Health Sciences.
Personal and Professional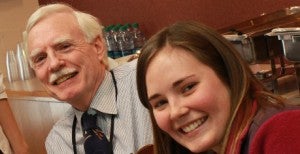 Personal and professional mentoring is a fundamental element of the program. A faculty advisor is paired with each GSP student at the conclusion of the summer orientation. This relationship continues throughout all four years. Students also form strong peer to peer relationships outside their own graduating class. These relationships offer positive benefits to both mentors and mentees. A strong sense of collegiality is enjoyed between students and faculty.
Scholarship Funds Awarded
Individuals who receive an offer of admission to the University of Virginia School of Medicine who are interested in a career in general medicine are encouraged to apply to the Generalist Scholars Program (GSP). Scholarship funds up to a maximum of $40,000 are awarded to participating students upon the completion of medical school at the University of Virginia, fulfillment of the requirements of the Generalist Scholars Program and matching into an approved primary care residency. Scholarship funds will be awarded during the student's final year.
Information/Contact
For more information contact our office at (434) 982-6317 or email Ms. Dela Alexander at da7r@virginia.edu