Costs
Your total financial aid from all sources, including loans, cannot exceed the annual cost of attendance budget set by the school. This means that the budgets below are maximums, not recommendations, for students whose support comes entirely from financial aid.
If you are borrowing loans, we strongly recommend that you budget to live under the COA budget so as to minimize borrowing, and accommodate any unexpected or emergency expenses. All costs may be subject to annual increase. For a rough estimate of next year's figures, add 3%.
Financial Budgeting
Budgeting on financial aid is very different from real-world budgeting. Instead of using your income to determine what you can spend, you must add up what you will spend to determine how much income (financial aid) you will need.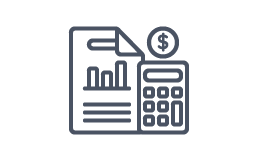 Before you request loans, use our Budget Worksheet to break down your living expenses and calculate how much you actually need to borrow. Try to do this before you are locked into rent.
The amounts for non-tuition expenses included in the Cost of Attendance budget come from periodic surveys of current medical students. Based on these surveys, students should be able to live under the following monthly budget guidelines:
| | | |
| --- | --- | --- |
| | Charlottesville | Inova |
| Rent | 1250 | 1525 |
| Utilities | 200 | 250 |
| Groceries and Household Supplies | 400 | 400 |
| Meals out and Entertainment | 200 | 200 |
| Miscellaneous and Personal Expenses | 200 | 265 |
For tips living within the budget in Charlottesville, please review the Budgeting seminar handout for first-year students:
Incoming students should bring enough money with them to last until mid-August. Even if you are expecting financial aid, you should bring enough money with you to cover "setting up" expenses such as security deposits, utility connection charges, first rent payment, and purchase of initial household supplies/food. Financial aid for fall living expenses may not be available until a week or two after the start of classes in the Fall, particularly if you have not signed up for direct deposit.
Money management can be tricky for financial aid recipients, who receive their funds in one lump sum at the beginning of each semester. Disbursements will always occur in August and early January for 1st and 4th year students, and August and early February for 2nd and 3rd year students. It is important to hold back money for expenses that occur less frequently than monthly, such as board exams and health insurance.
Fourth-year students need to budget for interview costs and travel. Also, although your loan period ends in May, your money may need to stretch well beyond graduation as you may not receive your first residency pay until mid-July.
Health Insurance Coverage
The University requires all students to have health insurance. All students must verify or obtain insurance coverage through the hard waiver process each summer. The University offers a student health plan administered by Aetna Student Health.
Students are not required to enroll in the Aetna Student Health plan. However, the University encourages students and their families to compare their existing plan to the Aetna Student Health plan. Students who lose their other health insurance mid-year (for example, due to turning 26 and losing parent coverage) may enroll in the Aetna plan upon loss of other coverage and pay a prorated premium.
Computer Purchase Provisions
First-year students may borrow up to $2,000 above Cost of Attendance for the purchase of a required computer with submission of an original purchase receipt in the student's name.
Automobiles
Per federal regulation, there can be no specific allowance in standard financial aid budgets for the purchase or payment of a personal motor vehicle. If you have a car payment, you will need to reduce your costs in other areas or get family help to cover them.
Students With Dependents
Medical students who have dependents but have no personal resources, no spousal income and no parental assistance will find that trying to live exclusively on the student's financial aid can place extreme stress on family relationships and academic performance. Financial aid is not intended to support families; federal regulations require that schools include only those expenses directly related to the student's education in the cost of attendance budget. With documentation, child care costs while a spouse works or a single parent student is in school may be accommodated in the budget up to a maximum of $1000 per month per child, which will allow you to borrow loans to cover these costs. If you have dependents, we suggest that you contact your Financial Aid Office early in your planning to arrange an appointment with a financial aid counselor. If you are married, we encourage you to bring your spouse with you.
Pre-Existing Debts Are Not Covered
Prior debts are not covered. Pay them off before you start medical school!
Please be aware that payments for prior debts – consumer loans, credit cards, etc. – cannot be accommodated in financial aid budgets. We strongly recommend that you eliminate them before you begin medical school. Students who enter school with large outstanding consumer debts are likely to experience financial difficulty throughout enrollment.
Student Housing Options & Costs
Single or Luxury Student Housing: Unless you are able to secure limited on-grounds housing, you will find it easier to share the cost of off-grounds accommodations with a roommate or roommates to stay within the recommended housing allowance included in the budget.
The living expense figure is designed to cover reasonable and comfortable living in student-dominated neighborhoods, but is not designed to cover luxury apartment buildings or amenities.
Students are strongly encouraged to share a house or apartment with other students, to keep rent affordable. It is difficult, but not impossible, to live alone on the living expense allowance included in our Cost of Attendance Budget.

Housing Sources
On-grounds housing is extremely limited for graduate and professional students at UVA, and so most medical students choose to live off-grounds.  Resources:
Finding Classmates for Shared Housing
Each medical school class has a Facebook group that can be used to find classmates to share housing, and there is also a general UVA housing group:
Each year, we publish the Cost of Attendance Budget and include a breakdown of the figures we use to determine the living expense portion.  These are guidelines, but if you are depending on financial aid you should consider the living expense portion of the COA Budget to be your absolute maximum for monthly spending.
Because of the annual cycle of housing in Charlottesville, incoming students often find that by the time they are looking for housing in April/May, options are limited.  The easiest option often seems to be one of the luxury apartment complexes on Main Street, as they are close to the hospital and nearly always have openings.  However, the financial aid budget is NOT designed to support luxury apartment living, which may cost $1000-$1700 per person before utilities and parking fees.  We strongly recommend that incoming students use the resources above to find more reasonable rent.  Many of our students report rent in the range of $400-$600/month.
Incoming Pinn College students face a more difficult housing search, as they will move to Northern Virginia in the middle of their second academic year.  The school is currently investigating options to make housing easier on these students.  In the meantime, we strongly suggest that these students include their second-year housing search in their first-year housing search.  Students may have more success in finding an 18-month lease than in finding a 6-month lease after their first year.  We also encourage these students to live together and work together to find housing – you may have more luck in finding short- or odd-term leases if you approach a landlord with a group of students ready to sign the lease for a house or apartment together.
Once in Northern Virginia, students will find that rental costs are higher than in Charlottesville, but can still be reasonable.  There are several apartment complexes that are very close to the Inova Fairfax hospital, as well as private residences for rent:
www.apartments.com – National search site that includes most nearby rentals
Amberleigh Apartments – Complex directly adjacent to Inova Fairfax hospital campus with 2- and 3-bedroom apartments
Virginia Residency Status
Because the University of Virginia is a state-supported school, students who are legally domiciled within the Commonwealth enjoy significant privileges in tuition. Students must apply for Virginia status.
Financial Aid and Billing – SIS & UVAPay
After you apply for financial aid, you will receive an email from your counselor that details your financial aid eligibility. The email will include instructions to log in to SIS to request loans.
If your aid will cover your tuition and fees, you do not need to make any payments in UVAPay.  If your aid will not cover tuition and fees, you will need to log into UVAPay each semester and make a payment for the balance.  Even if your aid has not yet disbursed, you only need to pay the difference between tuition and your expected financial aid disubrsement.