Interview Scenario
Here are the steps to take in order to facilitate a Zoom view for use during your FCM group meetings when you might want to role play a patient interview.
Go to Zoom settings (the little gear icon under your picture/initials in the top right corner of your Zoom home screen)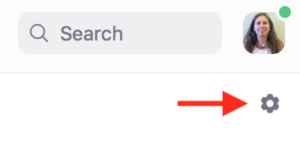 Select the Video tab and check the box for "Hide non-video participants"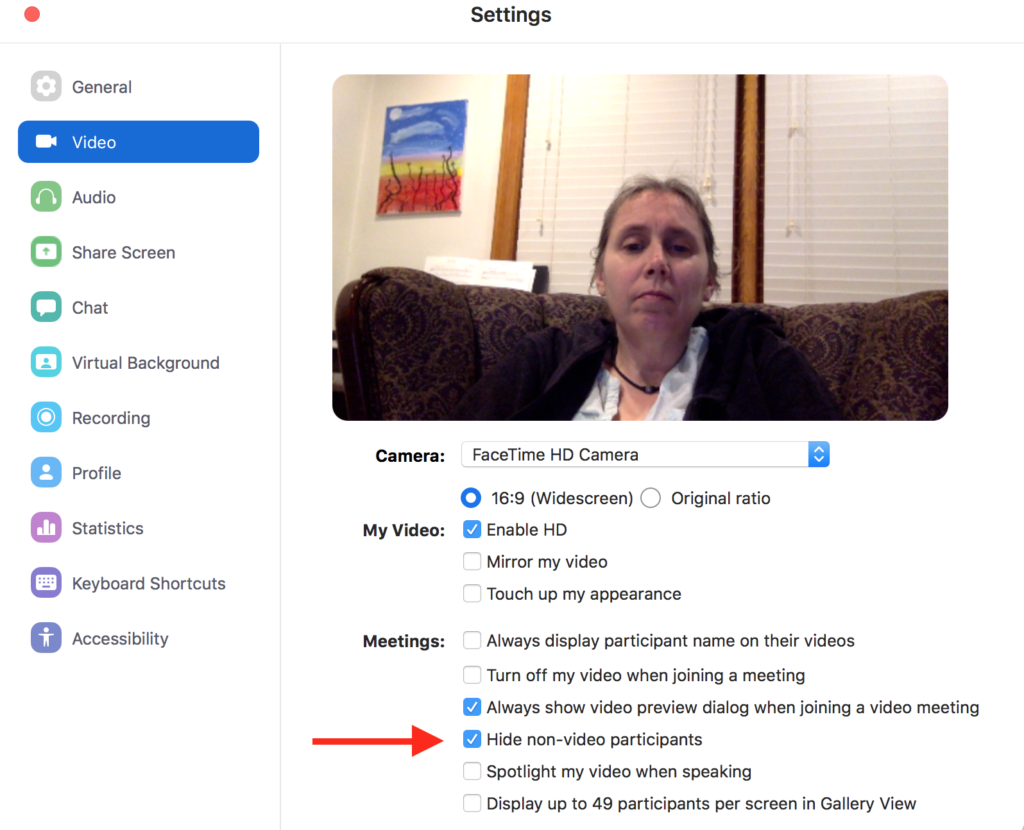 When you are in your Zoom session, make sure you are in "Gallery View" – ironically it will say "Speaker View" at the top, because that button allows you to switch INTO speaker view.
Ask the spectating members of the group to turn off their cameras (just while engaging in this exercise) and then the 2 people who are conducting the interview will be the primary videos you will see, side by side.