Welcome From The Chair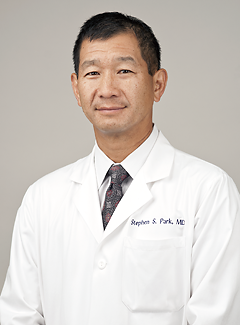 "Welcome to the web page for the Department of Otolaryngology – Head & Neck Surgery at the University of Virginia. I am truly proud of the quality of our program and the many people who make it succeed. Specialty care at UVA for ear, nose, and throat disorders can be traced back to the turn of the 20th century with pioneers paving the way through innovative treatments, medical education, and national leadership. Our department and residency training program was formally founded by G. Slaughter Fitz-Hugh, who became the first geographical full-time chairman in 1950. Through continued and outstanding leadership by Drs. Robert W. Cantrell and Paul A. Levine, the department today is one of the premier programs in the country, excelling in cutting-edge patient care, innovative research, and a firm commitment to the absolute best training of the next generation of otolaryngologists.
The department provides all aspects of otolaryngologic care to the highest level of expertise. Each subspecialty, ranging from sinus disorders to hearing loss, from cancer care to pediatrics, from facial plastic surgery to precision voice therapy, are all covered by highly specialized faculty who have advanced training and dedicate 100% of their clinical focus on a single area. This creates a department that can provide the absolute best in terms of cutting-edge proficiency across the entire spectrum of the specialty. Collectively, the faculty have authored numerous books and original scientific papers, have established international acclaim, and assumed major leadership roles in their respective organizations. The quality of care all patients receive at the University of Virginia is second to none.
Each faculty member in the department is here because of their dedication to the residency program and teaching our emerging colleagues. There is an unwavering commitment to perfection which ensures that all graduates are nothing short of great physicians. We take great pride in this. The scientific support from this leading University is the foundation for research excellence. Collaboration with other areas on Grounds is the keystone for our scientific endeavors. This has allowed us to be continually prolific and progressive. Altogether, this has made the department a terrific place and we recognize (and US News & World Report agrees) that it is one of the top programs in the country."
Stephen S. Park, MD
Professor & Chair