Outreach and Collaborations
Kohl's Hoo's Fit
Where Children Learn Healthy Habits

Kohl's Hoo's Fit, a Kohl's Cares initiative, was created by the UVA Children's Fitness Clinic in response to the MAPP2 Health Community Health Improvement Plan and its call for action to promote healthy eating and active living. This innovative outreach program provides childhood obesity prevention programming in Charlottesville and the surrounding communities and includes the following programs.
Healthy Eating & Active Living (HEAL), is a collaboration between the UVA Children's Fitness Clinic, the Social Issues in Medicine course at the UVA Medical School and the Albemarle County Extended Day Care Program. In the program, UVA medical students teach kindergarten through 5th grade students about healthy nutrition and lifestyle habits to maintain a strong body and mind.
The Go Girls & Guys! Community program is a six-week program, meeting once per week, that takes place in a variety of after-school and community centers throughout the region. Each week, the children engage in 30 minutes of Zumba followed by wellness education discussions. The purpose of the program is to improve physical activity levels in kids by increasing both their enjoyment of fitness and their understanding of how exercise reduces the risk of long-term disease.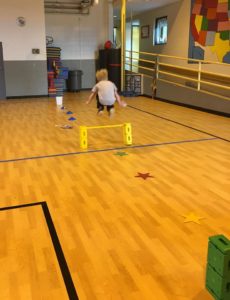 Go Girls! Fitness Support Group was developed for girls ages 5-21 and includes 45 minutes of dance cardio followed by a wellness discussion. This weekly program is meant to introduce girls to exercise in a fun environment where they can meet other girls and support each other. Moms, aunts or other adult females are invited to join their girls in this program. This program is offered weekly at various area locations. Please refer to the Go Girls! website for the latest locations and times and to register.
Also available through Kohl's Hoo's Fit is the Exceptional Kids' Club, a free fitness program at UVA Children's Hospital for children with an Autism Spectrum Disorder. This program is a collaboration between the Children's Fitness Clinic and UVA's Kinesiology for Individuals with Disabilities Program at the UVA Curry School of Education. UVA Master's Program students volunteer and work one-on-one with children to lead them through fitness stations, focusing on overall fitness and skill development. In addition, UVA professionals are scheduled to lead parents in wellness education discussions on topics including nutrition, exercise and autism spectrum disorders.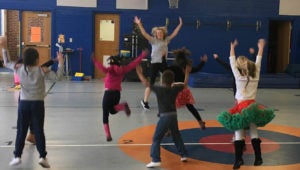 In the past 14 years, Kohl's has donated over $946,000 to UVA Children's to fund health education programming aimed at helping kids understand what it means to be healthy.
Thanks to the generous support of Kohl's, relevant teaching tools for the children are incorporated into the programs and help to promote enthusiasm as well as knowledge about nutrition and exercise.
Program Contact: Anna King, Outreach Coordinator  Children's Fitness Clinic: 434-982-1607