Village Care Program
Healthcare for Kids in Foster Care
Understanding your child's medical and developmental needs can be challenging. We aim to make this easier for you and your family.
Find Out More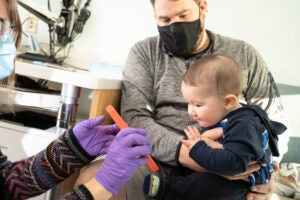 Village Care Program (VCP) is a multidisciplinary medical and mental health program for children who are placed outside the home whether in kinship care, foster care, or in a group setting. Our goal is for every child and family to have a village of support and collaboration that leads towards healing, connectedness, and resilience.

Healthcare for Kids in Foster Care
Understanding your child's medical and developmental needs can be challenging. We aim to make this easier for you and your family.
Find Out More
Why choose the Village?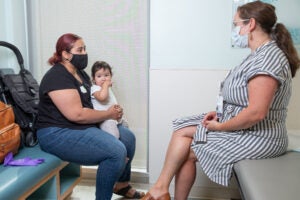 The VCP was created to provide a model of care for children and families facing disruption, trauma, and loss. Children cared for in the Village will receive a multidisciplinary assessment designed to ensure they receive efficient and coordinated medical, developmental, and mental health care.
The VCP team will build a comprehensive care plan, called the Health Passport that is used across systems for welfare planning, communication, and
information sharing. This will be kept current in the electronic medical record.
What to Expect
A referral is made to the VCP by the Department of Social Services ideally within 48 hours of a child's placement in foster care. Our team will review available records and schedule an initial visit within five business days. The child should attend the first visit with the foster family. A virtual appointment with a nurse practitioner is offered to the family of origin within two weeks of the first visit.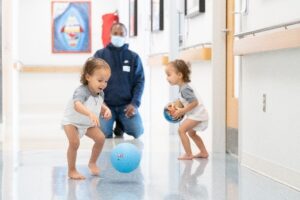 The first visit will focus on stabilization, medical needs, and relationship building provided by a general pediatrician and nurse practitioner. The second visit will take place within 3 months of placement, and continue the focus on stabilization and education of needs. A clinical psychologist will complete a behavioral and emotional evaluation and refer for further testing if appropriate.
Together we will determine the need for continued care and management. If primary care is deemed more appropriate outside UVA we will provide a warm hand-off to outside providers and continue to be available for consultation. Most children will be seen every 3-6 months during the first year of care and more frequently around transitions. The Village Team will also refer to outside resources and providers that have experience working with children with trauma and complex relationship needs.
Services include:
Standard physical exam
Vision and hearing screening
Dental screening
Nutrition screening
Initial medication review and management
Developmental screening and assessment
Depression, anxiety, and trauma screening
Educational support
Assessment of trauma, resilience, and relationship health for all families
Care Coordination
Family & Patient Materials
Meet the Team

Stephanie McNerney, CPNP (Nurse Practitioner) – Village Director of Medical Services

R. Emily Gonzalez, Ph.D. (Psychologist) – Village Director of Mental Health Services

Amy Wrentmore, MD (Pediatrician) – Co-Medical Director
Additional Service Lines:
Contact & Location
Need the Village?
Contact one of our RN case managers at 434-924-0123
Clinic Location:
Battle Building
1204 W. Main St.
Charlottesville, VA 22903
Parking:
Free for patients and visitors. Parking for the Battle Building is in the 11th Street Garage. The entrance to the Battle Building is on Level C.