The Brachytherapy Team
Dedicated Brachytherapy Team
The Department of Radiation Oncology at UVa has a dedicated team to oversee your treatment.  Regardless of where a patient receives brachytherapy, a treatment team consists of a physician and a medical physicist who are both specially licensed to perform these treatments.  The main members of the treatment team at UVa are:
Timothy Showalter, MD, MPH
Dr. Showalter received his medical degree at UVa and trained in radiation oncology at Thomas Jefferson University, where he stayed on as an attending physician after completing his residency.  He returned to UVa in 2012, where he has concentrated on brachytherapy for the treatment of gynecological and prostate cancers. Dr. Showalter is active at the national level as Board Member of the American Brachytherapy Society (ABS) and Chair of the ABS Patient Safety Committee, and on the American Radium Society Appropriate Use Committee for Genitourinary Cancers. In addition, he leads clinical research efforts aimed at evaluating and improving the effectiveness of brachytherapy.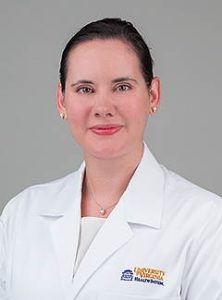 Einsley-Marie Janowski, MD, PhD
Dr. Janowski received her medical degree at Georgetown University and completed her residency there as well. She became an attending physician at UVA, Department of Radiation Oncology in July 2016. She specializes in radiation treatment for patients with breast, gastrointestinal, and gynecologic cancers.  Dr. Janowski was awarded the Bedside Manner Award in 2017 from Our Health Magazine.
Kara Downs Romano, MD
Dr. Romano received her medical degree at Georgetown University and completed her residency at University of Virginia. She recently joined the Department as an attending physician in August 2018. Dr. Romano specializes in the treatment of patients with gynecologic cancers and melanoma, as well as a range of malignant and benign conditions. Dr. Romano was a recipient of the Award of Academic and Scholarly Effort in 2018 from the University of Virginia.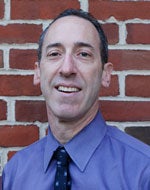 Bruce Libby, PhD, FAAPM
Dr Libby is the Chief of Clinical Brachytherapy Phyiscs and has been a medical physicist for over twenty years, specializing in brachytherapy.  He has published numerous scientific papers and book chapters on clinical brachytherapy, as well as many presentations at national conferences, and has served as faculty in brachytherapy training programs sponsored by the American Brachytherapy Society.  He was elected a Fellow of the American Association of Physicists in Medicine in 2016.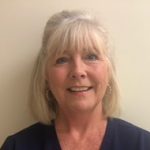 Donna Lash, RN
Ms. Lash is the main brachytherapy nurse at UVa.  In recognition of her excellence in nursing, she received the Angelus award in 2017
UVA Surgical Specialist Involvement
For many brachytherapy cases, UVA surgeons provide important expertise to provide high quality brachytherapy, especially for breast, prostate and gynecological cancers. UVA faculty physicians who regularly participate in brachytherapy care include:
UVA Breast Surgeons:
Urology:
Gynecologic Oncology: