Radiology Diversity and Inclusion Fund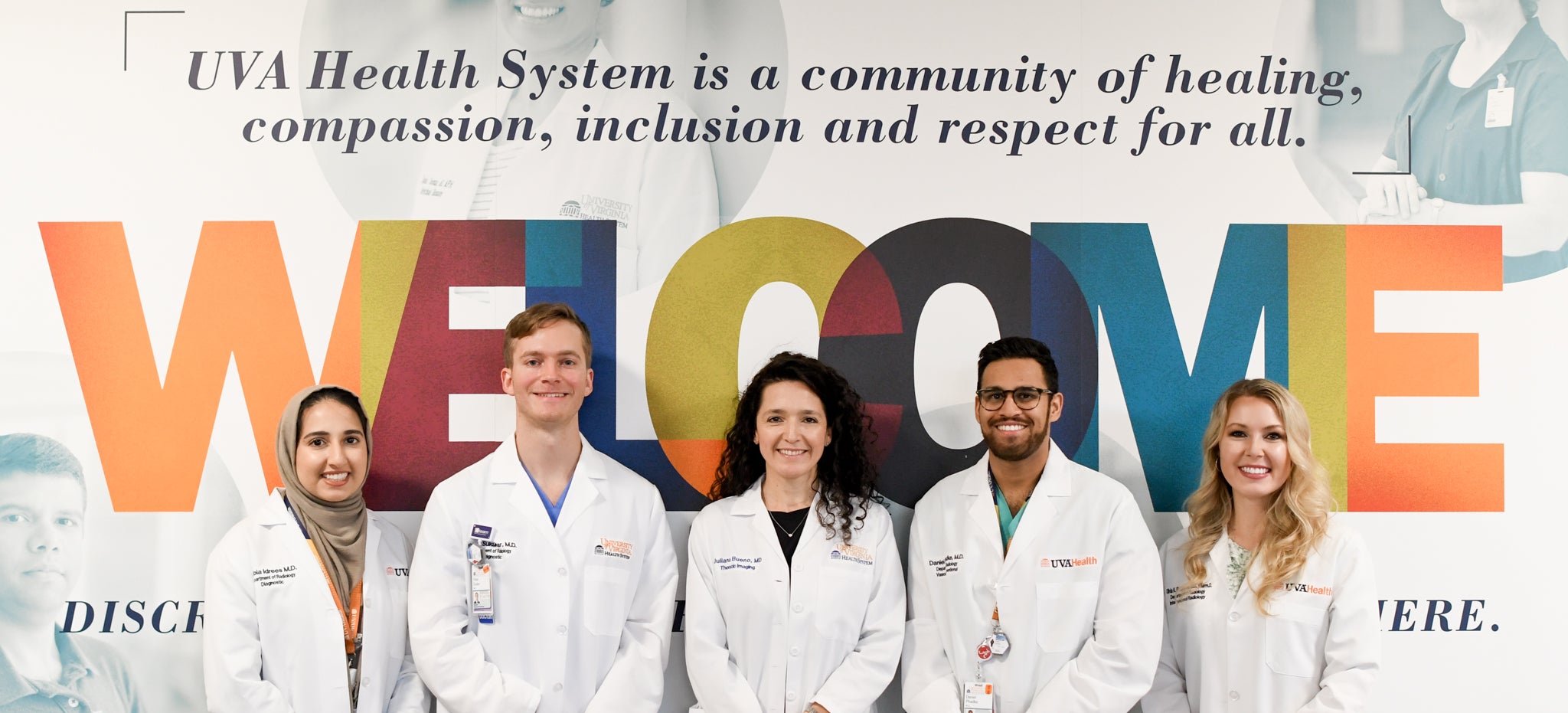 The de Lange Diversity and Inclusion Fund
As a faculty member at UVA for 35 years, Dr. Eduard E. de Lange has seen the positive effects of a culture that embraces diversity and inclusion. He and his wife, Francesca, strongly believe in the promotion of such a culture in society—and specifically in the healthcare learning environment. To this end, the de Langes have established the UVA Radiology Residency Diversity and Inclusion Fund.
The Fund's aim is to encourage applicants who have an interest in enhancing diversity and inclusion in the field of Radiology to come to UVA and join the efforts of the Department in this area during their residency training. Residents committed to promoting these goals through education, service, leadership, and other initiatives are invited to apply for the Fund.
Note for medical students: MS-4's who are first generation medical school attendees and/or socioeconomically disadvantaged students who have overcome substantial educational or economic obstacles in pursuit of their medical education are encouraged to apply for UVA Radiology's 4th-year Med Students Scholarship.
Eligibility
Applicants should be dedicated and committed to enhancing diversity and inclusion in radiology through education, service, leadership, and/or other innovative initiatives.
Applicants must successfully match into UVA Diagnostic or Interventional Radiology Residency Programs.
Awardee Expectations
A Diversity Representative will be chosen from each Residency class and will be expected to help lead and contribute to Departmental and Institutional efforts to promote diversity, inclusion and a culture of respect in the workplace environment and community.
In recognition of their important leadership role, the Diversity Representatives will receive a $5,000.00 stipend distributed in 4 equal installments of $1,250.00 per year for the 4 years of their residency (R1 to R4, or PGY2 – PGY 5). In partnership with Department leadership, this individual will also have access to matching funds from the Department to support diversity and inclusion efforts and initiatives.
How and When to Apply
Applications are due September 30th for review by the Committee. The successful applicant will be advised by mid-October. Please send your CV and a one-page statement expressing your interest to serve in this diversity and inclusion leadership role to:
Radiology Education Team 
RadEducation@virginia.edu
Phone: (434) 924-9377