Tele-Education Programs
Increasing Access to Diabetes Care and Education through Teleconferencing Technology
Teleconferencing technology has tremendous potential to reduce or eliminate the "diabetes education gap" in rural areas of Virginia. The same technology that makes it possible for physicians to diagnose and treat patients interactively through a remote video link is also adaptable, effective, and economical for patient and professional education purposes.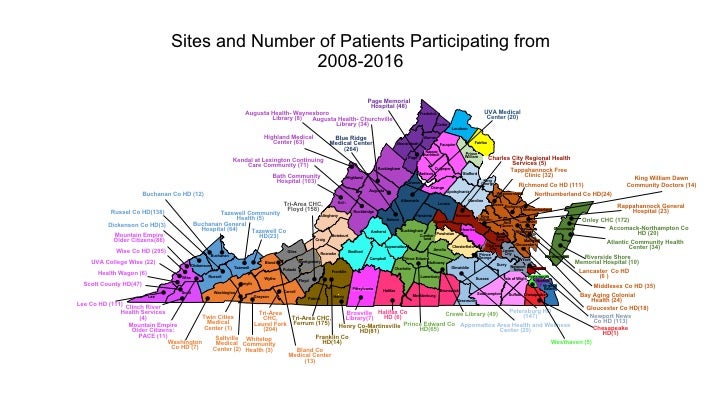 Since 2006, the Virginia Center for Diabetes Prevention and Education (VCDPE) has offered diabetes patient self-management tele-education programs to Critical Access Hospitals (CAHs), health districts, small rural hospitals, community health centers, and facilities for older citizens that are located in areas of the state with higher-than-average risk for diabetes. This innovative educational initiative is currently being supported by the Commonwealth of Virginia and the UVA Office of Telemedicine.
Since 2008 the program has served almost 3,000 participants at 60 sites across the state. Responses to the program have been overwhelmingly favorable. Almost all diabetes patients who have participated in the program tell us they feel better able to manage their diabetes as a result of what they learned.
In addition, participants report that instructors are very knowledgeable, with good teaching skills and use of interactive teaching techniques (e.g., meal planning using plates and food models; demonstrating use of glucose log books, meters and insulin pens; exercising with resistance bands).