Committee on Women in Medicine and Science (COWIMS)
News and Announcements
Leadership Development Travel Award
The Committee on Women in Medicine and Science is thrilled to offer the first year of a Leadership Development Travel Award, in the amount of $1,000, for to up to four women faculty who are accepted to participate in the AAMC's Early Career Women Faculty Leadership Development Seminar. Please see the note below for details about the seminar.
To apply for this award, please email a PDF copy of your AAMC Early Career Women Faculty Leadership Development Seminar application to Ashley Ayers at ala5t@virginia.edu.
If you are selected to the Seminar and selected to receive the Leadership Development Travel Award award, COWIMS requests that you prepare a summary describing what you learned while participating in the Seminar, and present it to the SOM community. COWIMS will send additional details, upon notifying you of your receipt of this award.
If you have any questions, please contact Dr. Kate McManus, Chair of the Committee on Women in Medicine and Science (KM8JR@uvahealth.org).
Please see the AAMC website (link is above) for details about the seminar and eligibility (women faculty in an Assistant Professor role with two years of experience by the time of the conference, so in the position since at least July 18, 2021).
COWIMS feature
Upcoming Events
A social reception featuring visiting professor Dr. Carla Lamb, Director of Interventional Pulmonary Medicine and Director of Interventional Pulmonary Fellowship, Lahey Clinic
DETAILS
Thursday March 9, 2023
4:30pm -6:00pm
2ABC Pinn Hall Conference Center
Refreshments and appetizers will be provided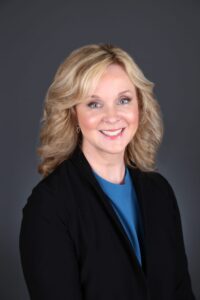 Dr. Lamb is an expert in lung cancer screening and a cofounder of a multidisciplinary group to screen for early lung cancer: Rescue Lung, Rescue Life. Dr. Lamb has been a leader in recognizing and changing the disparities in health care as well as gender equality in the workplace, as a co-founder of Women in Interventional Pulmonary, which is this international group that builds networks to achieve equity across the board and provides mentorship.
Podcast with Dr. Lamb on Amplifying an Authentic Message
Featuring Dorothy (Dorrie) K. Fontaine, Ph.D., RN, FAAN.
Dr. Fontaine will be speaking on Work-Life Harmony: Composing a life that works with a life that counts for women in academic medicine.
DETAILS
Monday, April 17, 2023
4:00pm-5:00pm
Auditorium
Pinn Hall Conference Center Auditorium
A reception will follow
Also available to view virtually
https://virginia.zoom.us/j/91767959254?pwd=blh3UHp1RVh1WXYyTUswTlJXamJ2Zz09
Meeting ID: 917 6795 9254
Passcode: 944100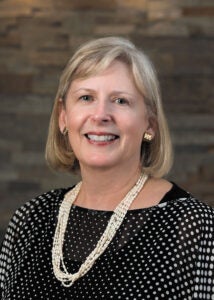 Dorothy "Dorrie" Fontaine is the Dean Emerita and Professor at the University of Virginia, School of Nursing, retiring in 2020 after serving as dean for eleven years. She received a Bachelor of Science degree in nursing from Villanova University, a master's degree from the University of Maryland, and a Ph.D. from The Catholic University of America. She has taught and held academic leadership positions at the University of Maryland in Baltimore, Georgetown University, and the University of California at San Francisco. She was a critical care and trauma nurse for over four decades and served as the 2003-2004 President of the American Association of Critical-Care Nurses, the largest specialty nursing organization in the world. Founder of UVA's signature Compassionate Care Initiative in 2009, she lectures widely on the importance of teaching resilience practices to nurse and medical students as well as clinicians and faculty to help create healthy work environments. In 2019 the University of Virginia, School of Nursing won the first Healthy Work Environment Award for an academic setting from Sigma, Nursing's Honor Society. In April 2021, she published a book "Self-care for new and student nurses" with coeditors, Dr. Tim Cunningham and Dr. Natalie May. With 23 chapters on developing resilience and self-care and essays and interviews with nurses during COVID-19, the book has already received a Book of the Year Award from the American Journal of Nursing. She was raised on Long Island, N.Y., and lives in Washington, D.C., and the Blue Ridge Mountains with her husband, Barry Fontaine.
Dr. Kate McManus selected as Chair of COWIMS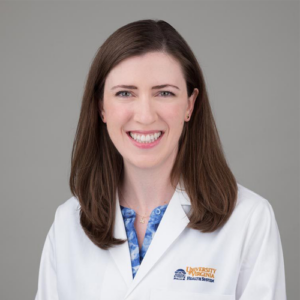 "I have a longstanding passion and interest in helping to achieve gender equity in medicine and science and in empowering women in these fields. Women in medicine and science who are empowered, encouraged, and valued improves the retention of key talent who are essential to making UVA a Great and Good university. I look forward to the opportunity to enthusiastically contribute my passion and expertise to drive significant progress towards achieving the committee's strategic goals." ~Kate McManus, MD
Dr. McManus joined the University of Virginia Health System and School of Medicine (SOM) in 2010, completed her Internal Medicine residency, and served as a chief resident year and Infectious Diseases fellowship at UVA. She joined the Department of Medicine (DOM) faculty as an inaugural iTHRIV Faculty Scholar in July 2017. Dr. McManus has been an active member of the SOM DOM Women in Internal Medicine Network (WIMN) group since its inception in 2015 and has served as a co-chair of the group since 2019. We are grateful for the leadership experience on behalf of women faculty that Dr. McManus brings to this position and know her experience as a faculty member active in all mission areas will greatly benefit our faculty members.
The UVA Committee on Women in Medicine & Science (COWIMS) promotes and enables the representation, development, and contributions of all individuals.
Be Informed!
For regular updates and information:
Join a Sub-Committee!
To join a subcommittee, fill out this survey.
Advocacy/Awards
Professional Development
Data Analytics
Programming/Events
Media
2022 Spring Reception