Woman of the Month
About
The COWIMS Woman of the Month feature is a once monthly series designed to highlight a UVA School of Medicine woman faculty member.
Current Recipient: Debby Gonzalez-Wahl, LPC, ACS, December Seasonal Depression Awareness Month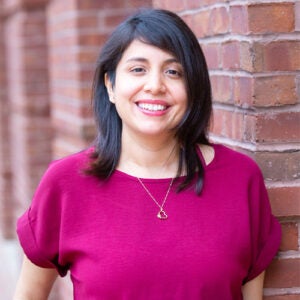 During Seasonal Depression Awareness Month, the Committee on Women in Medicine and Science (COWIMS) is featuring Debby Gonzalez-Wahl, LPC, ACS, an embedded psychotherapist for School of Medicine students, as the COWIMS Woman of the Month for December.
Gonzalez-Wahl is a licensed professional counselor, approved counseling supervisor and psychotherapist at UVA's Counseling and Psychological Services (CAPS), who provides emotional support, guidance and therapeutic interventions to those navigating the complexities of mental health. Her clinical areas of interest include group counseling, identity struggles and integration of healthy boundaries, existential crises (processing death, meaning, and purpose), as well as family and cultural dynamics that play a role in one's self-identity. Gonzalez-Wahl joined the SOM in August 2023 and has already made an impact by supporting our students, individually and as a community.
2023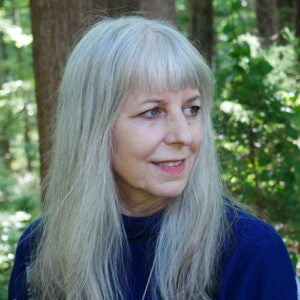 In honor of November as Home Care, Hospice & Palliative Care Month, COWIMS Woman of the Month is Dr. Leslie Blackhall. Dr. Blackhall is the section head for Palliative Care at UVA, as well as a researcher with the Center for Biomedical Ethics, and Medical Director of UVH Palliative outpatient clinics. She attended Yale University, followed by earning her medical degree from New York University, residency and fellowship training in internal medicine and medical ethics, and a Master of Theological Studies from Harvard Divinity School. She has been recognized three time for the Best Bedside Manner Award, from OurHealth Charlottesville and Shenandoah Valley Magazine.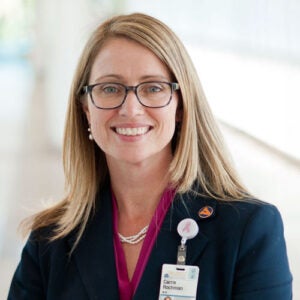 This month's COWIMS Woman of the Month featured faculty is Carrie Rochman, MD, an Associate Professor of Radiology and Medical Imaging. Dr. Rochman is a board-certified radiologist with subspecialty practice exclusively in breast imaging. Her clinical activities are centered on the detection and diagnosis of breast cancer. Her passion is to make a positive impact on the quality of care and to help women. Knowing that breast cancer touches all of us from family to close friends she is motivated to give back and provide a patient-centric approach to care that is personalized and tailored based on the patient's individual factors, such as age, family history, physical composition of breast, and breast density.
Dr. Rochman completed residency training at the University of Virginia, where she served as chief resident. She completed fellowship training in breast imaging at UVA. She is part of a comprehensive breast imaging division that provides state-of-the-art diagnostic and interventional breast services, including digital mammography, 3D mammography, contrast enhanced mammography (CEM), breast ultrasound, breast MRI, image-guided core needle biopsy, image-guided pre-operative localization, and galactography. She serves as assistant program director for the UVA radiology residency program. Her research interests include high-intensity focused ultrasound ablation of breast tumors and contrast enhanced mammography.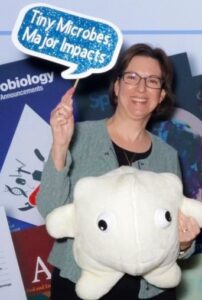 This month's COWIMS Woman of the Month featured faculty is Dr. Alison Criss! Alison Criss, PhD, is Harrison Distinguished Teaching Professor of Microbiology, Immunology and Cancer Biology and Director of the UVA Global Infectious Diseases Institute. Her laboratory investigates how Neisseria gonorrhoeae initiates innate immune responses at human mucosal surfaces, yet resists killing by neutrophils recruited during infection. The ultimate goal of this research is to identify host and bacterial targets for new antimicrobials and vaccines, while limiting the inflammatory damage in gonorrhea.
Criss' honors include selection as an American Public Health Association Thought Leader, Chair of the 2025 Gordon Research Conference on Phagocytes, and ASM/ICAAC Young Investigator Awardee. She is committed to mentoring the next generation of scientists and serves as co-principal investigator of the UVA Infectious Diseases T32 Training Grant, teaches in graduate and medical courses and advises graduate students, postdoctoral fellows, research staff, and undergraduates in her lab. Dr. Criss earned her BA in biology and chemistry from Williams College and her PhD in cell biology from Harvard Medical School, and at Northwestern University she performed postdoctoral research in microbiology and immunology.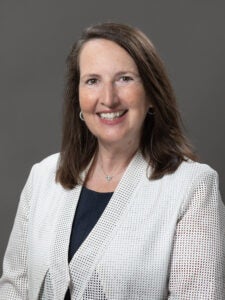 This month's COWIMS Woman of the Month featured faculty is Dr. Meg G. Keeley, Senior Associate Dean for Education, Harrison Distinguished Professor of Medical Education, and Professor of Pediatrics. She is a graduate of the UVA School of Medicine, a pediatrician, and an accomplished researcher and scholar focused on shaping the future of medical education.
Dr. Keeley's research and scholarship focus on several areas of medical education including clinical skills, professional identity formation, student advising, educational handovers and learning communities. She holds a patent for a clinical skills task trainer and has been honored with teaching awards including the All-University Teaching Award. Dr. Keeley has also been engaged in education at a national level. She served as the national chair of the Learning Communities Institute, has served on a number of National Board of Medical Examiners committees and is an active member of the Council on Medical Student Education in Pediatrics and the Alliance for Clinical Education. Dr. Keeley is faculty at the Harvard Macy Institute and completed The Executive Program at the Darden School of Business. She is currently a Fellow in the Executive Leadership in Academic Medicine program.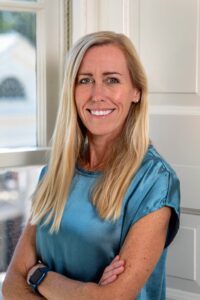 This month, COWIMS highlights Dr. Shayn Peirce-Cottler for her amazing work as Professor and Chair of UVA's Department of Biomedical Engineering.
Dr. Peirce-Cottler was appointed chair of the department in September 2022, recognized for her long tenure at UVA and her brilliant work teaching courses on engineering and design, molecular biology, entrepreneurship, and more to both undergraduate and graduate students. She is also the Principal Investigator of the UVA Microvascular Engineering Lab. In her words, her research uses computational modeling to design new regenerative therapies to treat patients with diabetes, heart disease, and musculoskeletal disease. Through her research, she has been able to feed her passion for solving health-related problems by bringing together both engineering tools and biological concepts.
Dr. Peirce-Cottler is a past recipient of MIT Technology Review's "TR100 Young Innovator Award" as well as the National Biomedical Engineering Society's "Rita Schaffer Young Investigator Award". She is also a Fellow of the Biomedical Engineering Society. You can learn more about Dr. Peirce-Cottler's research here, and more about her passion for her work in this Research in Motion video.
In honor of Pride Month, UVA COWIMS highlights Dr. Catherine Casey (she/her) for her amazing work as both an Associate Professor of Family Medicine and a Family Medicine physician specializing in LGBTQ and transgender patient care. Dr. Casey also enjoys providing prenatal and postpartum women's healthcare.
Dr. Casey was awarded 2019 Virginia Academy of Family Physicians (VAFP) Family Physician of the year, and made the 2015-2020 Best Doctors in American List. During this time, inspired by the stories of her transgender patients, she began learning more about gender-affirming patient care. Eventually, she helped establish UVAHealth's Adult Transgender clinic in Crozet. More recently, Dr. Casey completed a rigorous three-year long certification process to become a World Professional Association for Transgender Health (WPATH) Certified Member. As of September 2022, she is the only WPATH Certified Physician in the Commonwealth of Virginia. Learn more about her life and career here, and hear her speak about Transgender and LGBTQ Care at UVA in this interview.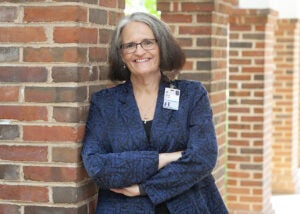 This month, COWIMS highlights Dr. Janet Cross for her brilliant work in the leadership of our BIMS Graduate Programs. She currently serves as Associate Dean of Graduate and Medical Scientist Programs, after several years as Assistant Dean for Graduate Research and Training and Director of the Summer Research Internship Program (SRIP) and Summer Medical Research Internship (SMRI) Program. Using her extensive experience in curriculum development and program development, evaluation, and improvement, Dr. Cross worked with colleagues to secure three NIH training grants, doubling the number of trainees who benefit from our summer internship programs. She has also been at the forefront of diversity recruitment efforts for the Biomedical Sciences (BIMS) graduate program. In the positions above as well as during her prior role as a cancer researcher in the Department of Pathology and Director of the Molecular and Cellular Basis of Disease Graduate, Dr. Cross has been able to feed her passion for enhancing graduate student training. Her transition into the role of Associate Dean of Graduate and Medical Scientist Program in June of 2020 has allowed her to pursue this on a much larger scale during a particularly challenging time for training programs. You can learn more about her research here, and more about her life and career in this Women in Medical Sciences (WIMS) interview.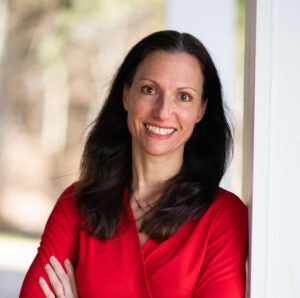 In honor of National Stress Awareness Month, COWIMS highlights Dr. Bethany Teachman for outstanding work as Professor of Psychology and Director of the Program for Anxiety, Cognition and Treatment (PACT) Lab. The PACT Lab investigates cognitive processes that contribute to the development and maintenance of anxiety disorders and other forms of emotion dysregulation. Their research investigates how these processes contribute to the onset and persistence of psychopathology and how we can change these processes to relieve symptoms. You can learn more about her lab's work at [Program for Anxiety, Cognition, and Treatment (teachman.org)], as well as her expertise on managing uncertainty and stress of elections, featured on CNN [10 Tips to Manage Uncertainty and Stress Around the Midterm Elections].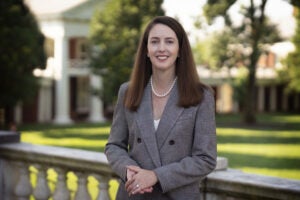 This month, COWIMS celebrates Women's History Month and features our dean, Melina R. Kibbe, MD, FACS, FAHA, as the Woman of the Month. In addition to her leadership as the UVA School of Medicine's Dean and Chief Health Affairs Officer, Dr. Kibbe is a highly respected general and vascular surgeon and researcher. Dr. Kibbe's research interests focus on developing novel therapies for patients with vascular disease while simultaneously studying the mechanism of how these therapies impact the vascular wall. She is a strong advocate for sex inclusion in biomedical research.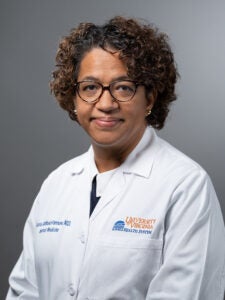 February is National Senior Independence month.
COWIMS Woman of the Month for February is Dr. Laurie Archbald-Pannone. Dr. Archbald-Pannone is the Claude Moore Associate Professor of Geriatric Medicine. She has focused her clinical practice and research endeavors on optimizing health and health outcome for older adults. As a clinician, she sees patients over 65 years old at the UVA JABA Geriatrics Clinic as a primary care provider and geriatric consultant. She is a national expert on working with older adults with a goal to optimize health, function and, ultimately, independence!
Most recently, she was featured on Yahoo!Health with 5 tips on keeping your mind sharp as we are aging. In collaboration with West Health Institute and Mid-Atlantic Telehealth Resource Center (MATRC), she also serves as Medical Director of the Center of Excellence for Telehealth and Aging to work with a collaborative of national experts on developing age-inclusive telehealth programs.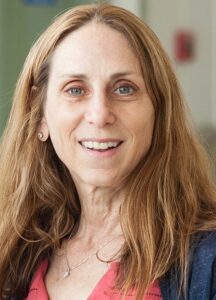 In honor of National Mentoring Month, COWIMS highlights Dr. Carol Manning for demonstrating exemplary mentorship!
Through her role as vice chair of faculty development in the department of Neurology, she mentors numerous faculty in their clinical and research roles. As Professor of Neurology, she also serves as the Director of the Memory & Aging Care Clinic. Under her leadership of COWIMS, the strategic plan for COWIMS was established to serve as a support system for women faculty, especially through networking and mentorship.
2022
Did you know that December is Learn a Foreign Language Month? To celebrate learning a foreign language, COWIMS is proud to feature December's Woman of the Month: Dr. Katarine Egressy, MD, MPH, FCCP.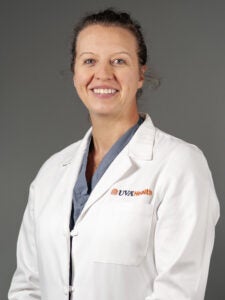 Dr. Egressy joined UVA in 2021 during the height of the pandemic within the Division of Pulmonary and Critical Care Medicine. Dr. Egressy's research interests span the gamut of lung cancer detection to the dietary aspects of lung cancer survivorship, as well as narrative medicine utilization in the care of critically ill patients.  Dr. Egressy utilizes her multicultural background as well as her knowledge of seven different languages to connect with patients and families on a personal level. An immigrant herself, she shares a unique understanding on being the underserved and utilizes languages to bridge the cultural and narrative gaps for the most vulnerable. Dr. Egressy joins the team within the division of pulmonary medicine, thoracic surgery and radiology of equally passionate colleagues focused on development and promotion of outreach services for lung health, lung cancer care and pulmonary nodule service line.
Learn more about Dr. Egressy's background, interests, and her recent humanitarian trip to Ukraine on Dr. Taison Bell's podcast: This Medicine Life.