9/30/2021
KeViRx is an early stage drug discovery company spun out of the UVA Department of Pharmacology by Elizabeth Sharlow and John Lazo. It is located in Charlottesville. KeViRx was just…
3/22/2021
Garnett Mingledorff just join our lab as a Laboratory Specialist. Welcome to the team!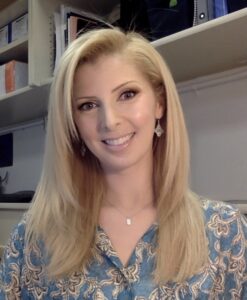 Beth Sharlow awarded an NIH supplemental grant
9/15/2020
Professor Sharlow was notified by the NIH that her request for a supplement to her already funded NIH R01 grant (AG063400) entitled "A precision high content screening assay for Abeta-mediated…
6/27/2020
We are pleased to announce that UVA undergraduate students Duncan Hart, Sruthi Jayaraman, and Kaylee O'Donnell graduated this Spring. Congratulations to them and thank you for your laboratory contributions.
Mehmet Murat Koseoglu New Position
6/27/2020
We congratulate Research Associate Mehmet Murat Koseoglu, who will be moving to the Medical College of Georgia. We wish him well in his new position.
6/27/2020
Elizabeth (Beth) R. Sharlow has been promoted to Professor of Research in the Department of Pharmacology at the University of Virginia. We all send our congratulations to her for this…
12/17/2019
Meet our current lab members: Danielle Llaneza, Garnett Mingledorff and Ben Walker.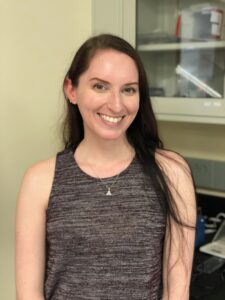 4/2/2019
Associate Elizabeth (Beth) Sharlow, Associate Director of the Fiske Drug Discovery Laboratory, has just received a $1.2 million R01 grant from the NIH to develop a precision high content screening…