Transplant Hepatology Fellowship
Program Overview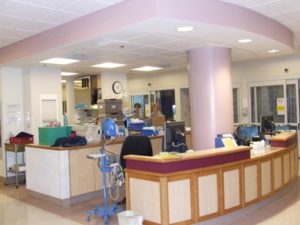 We offer a one-year transplant hepatology fellowship where the fellow can expect to receive broad training in the ambulatory and inpatient cae of a wide array of acute and chronic liver conditions including hepatocellular carcinoma, NAFLD, autoimmune liver disease, and viral hepatitis as well as care of patients in the pre-, peri-, and post-transplant settings. This program is designed to train individuals who are highly motivated to pursue an academic hepatology career. One fellow will be selected per year.
Expectations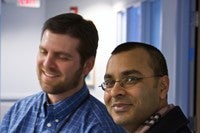 Transplant hepatology fellows will be accepted from gastroenterology and hepatology programs with a primary focus on clinical care and research in complex acute and chronic liver disease, and the vast majority of fellows who enter our program have trained at programs within the top 10-20% of national recognition. It is expected that accepted trainees are well trained clinically and have strong foundations in the core competencies of gastroenterology and hepatology upon entering our program.
Accreditation
This is an ACGME-accredited one-year fellowship.
Training Experience
Primary inpatient and consultative care of patients with acute and chronic liver disease on our Digestive Health Center Hepatology service including acute liver failure and portal hypertensive complications of cirrhosis such as acute variceal bleeding, acute hepatic encephalopathy, spontaneous bacterial peritonitis, and hepatorenal syndrome
Primary inpatient and consultative care of pre-, peri-, and post-liver transplant patients
Ambulatory care of chronic liver disease patients with a variety of conditions
Procedural experience in the following procedures:
Percutaneous liver biopsy with real-time ultrasound guidance
Esophageal variceal band ligation
Gastric variceal obturation with intravariceal tissue adhesive injection
Variceal sclerotherapy
Sengstaken-Blakemore tube placement
Program Director
Curtis K. Argo, MD, MS, Assistant Professor of Medicine