Instructors
Meet Our Instructors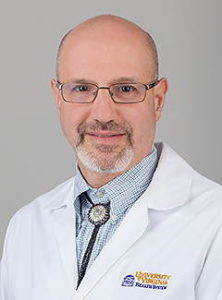 Matt Goodman, MD
Dr. Goodman is an associate professor of internal medicine. He practices general internal medicine at University Physicians Charlottesville, and is an attending physician at University Medical Associates and on the inpatient general internal medicine service at UVA Hospital. He is an instructor in the mindfulness program of the Division of General Medicine. He has a strong interest in preventive medicine and in helping patients change self-destructive behaviors. He has practiced and taught mindfulness for over 15 years.
Dr. Goodman earned his undergraduate degree from Harvard College and his medical degree from Southwestern Medical School in Dallas, Texas. He came to UVA for his residency in internal medicine, and joined the faculty in 1993.
---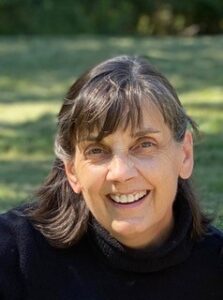 Teresa Miller, MEd
Teresa has practiced meditation for more than 20 years and participated in multiple UMass/Brown MBSR training programs. She has mentored mindfulness teachers with the international Mindfulness Meditation Teacher Training Program, served as trainer and facilitator for leadership programs, and teaches for the Charlottesville Insight community. Teresa offers mindfulness instruction for the sake of easing suffering (stress, pain, anxiety), cultivating resilience, and allowing life's challenges to be met with compassion and wisdom.
---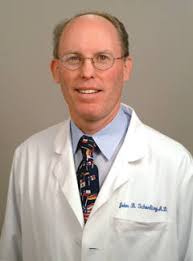 John Schorling, MD
Dr.Schorling is a Professor of Medicine and Director of the Mindfulness Center and the Physician Wellness Program at the University of Virginia. He completed residency training in internal medicine at the University of Virginia and in preventive medicine at the University of Washington. His clinical interests include general internal medicine, fostering healthy lifestyle behaviors, and physician health issues. He has practiced meditation for over 15 years and has participated in the Mindfulness Based Stress Reduction Professional Training program with Jon Kabat-Zinn and Saki Santorelli and has completed the University of Massachusetts Center for Mindfulness Teacher Development Intensive training. His interests include teaching mindfulness to medical students, physicians and other healthcare providers, the application of mindfulness at work, and on research in the clinical applications of MBSR.
---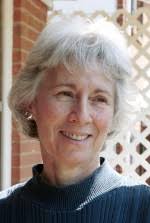 Susan Carol Stone, PhD
Dr.Stone is a long-time UVA MBSR instructor. She has established an MBSR program at Rockingham Memorial Hospital in Harrisonburg VA and has taught MBSR in a diabetes research program at Virginia Commonwealth University in Richmond VA. Susan currently mentors in the Mindfulness Meditation Teacher Training Program, an international, online program. She is author of At the Eleventh Hour; Caring for My Dying Mother, a memoir on mindfulness and caregiving; co-author of The American Mosaic, a research study on workforce diversity; and is author of articles on mindfulness. Most recently, she authored research-based, historical novels set in the time of the Buddha titled The Sati Trilogy. She is co-author of The American Mosaic, a research study on workforce diversity, and author of articles on mindfulness. Her most recent book is a historical novel, The Kosambi Intrigue; A Tale in the Time of the Buddha — Videos
---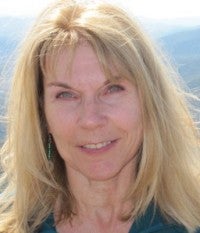 Susanna Williams, PhD
Dr.Williams is on the faculty of the UVA Mindfulness Center, where she teaches several courses (including Mindful Writing and Mindfulness and the Brain) and directs educational research in the contemplative sciences. She also works with the Center of Appreciative Practice, leading workshops and developing curriculum. She has worked in academic and corporate settings, both internationally and domestically, designing and implementing systems for well being based on the latest neuroscience. She has been engaged in spiritual practice for many years and is a certified yoga instructor.
---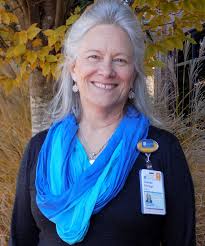 Cawood Fitzhugh, NP
Cawood is a Family Nurse Practitioner with the University of Virginia
Department of Family Medicine and on faculty for General Medicine. She was
on Adjunct faculty with the School of Nursing and continues to be involved
with the Compassionate Care Initiative started by Dean Dorrie Fontaine in
creating Resiliency among the health care system. Cawood has been keenly interested and involved in Mindfulness Based Stress Reduction for over 10 year since arriving at the University of Virginia. She is a Certified Mindfulness Based Stress Reduction Instructor from Brown University Mindfulness Center . Her interest is in helping others, especially health care providers, to understand their own present awareness and the connection to compassion, increased resiliency and improvement in one's own health in the midst of caring for others. She does this through teaching group sessions,
individual patient sessions and giving seminars regarding Mindfulness. She is also interested in helping to further research in the Mindfulness arena.
---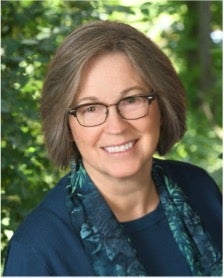 Barbara Maille, LCSW
Barbara is a psychotherapist in private practice in Charlottesville with over 30 years of clinical experience. She has practiced Mindfulness Meditation for over 20 years and regularly attends residential meditation retreats. Barbara is actively involved with the Insight Meditation Community of Charlottesville where she currently serves on the board of directors.
In her clinical practice, Barbara specializes in the treatment of Eating Disorders where she helps clients to change their relationship with food, eating and their bodies. Barbara is passionate about helping to ease the pain and suffering related to food/eating and body-shaming that is so pervasive in our culture. Mindfulness is foundational in her approach.