Medical Facilities
Main Campus:
The following facilities are all located on the main UVA Grounds, easily accessible from one another and connected via indoor walking bridges.
UVA Medical Center
Inpatient Services, Emergency Room, Labor & Delivery, and the Main Operating Rooms are located in the Main Hospital.
Primary Care Center
Resident Gyn Continuity Clinics and Outpatient Clinics are located in the Primary Care Center.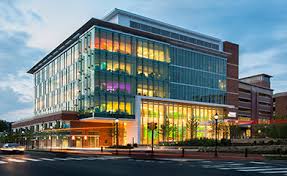 Battle Building
Resident OB continuity clinics and Outpatient Surgery Center are located in the Battle Building.
Education Resource  Center
Graduate Medical Education offices and the Simulation Lab are located in the ERC.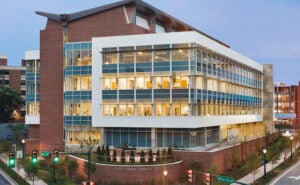 Emily Couric Cancer Center
Gynecologic Oncology clinics.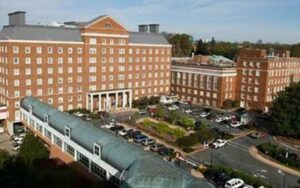 West Complex
No clinical activities only meetings are in the West Complex.
Other Sites in Charlottesville:
 Northridge Medical Center
Occasionally the residents will attend the Midlife clinic. Dr. Rindos has been focusing on pediatric/adolescent gyn.

Fontaine Research Park 
Occasional Urogyn clinic location.
Maps of UVA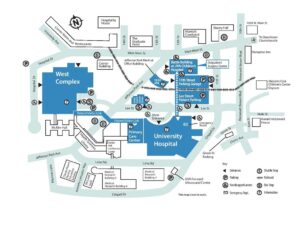 .