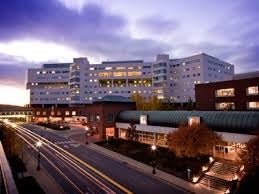 Help Our Research and Make a Difference!
The University of Virginia Orthopaedic Research Fund is established to support our Orthopaedic Surgeon Scientists to continue to perform ground breaking research, provide highest quality patient care, and educate tomorrow's leaders in Orthopaedic Surgery.
What Your Gift Can Do:
Groundbreaking Research
Our current work is devoted to stem cell research; speeding cartilage, fracture and tendon healing; strengthen bone and preventing spinal degeneration.
Your research supports can speed ground breaking discoveries to prevent and treat challenging orthopaedic diseases
Your research supports can quickly move discoveries out of the laboratory and into real-life medicine
Your research supports can put more scientists to work on finding cures by establishing professorships to help us recruit the most talented physicians and scientists
Your research supports can give our researchers the resources and equipment they need to search for answers.
Fellowships and Scholarships
Gifts of $250,000 – $500,000 or more may be used to create named, endowed fellowship and scholarship. These funds help us recruit and retain the brightest research scientists year after year.
Professorships
Gifts of $2 million or more may be used to create named, endowed professorships in the Department of Orthopaedic Surgery. Professorships help UVA attract and retain outstanding faculty. They may be named for or by the donor.
How Can I Help ??
Yes, I want to help support UVA orthopaedic research with a tax deductible gift because I am a (click one of the below options, please):
Contact Jasdeep Heim for Information
Phone:  434.982.0313
Email: jheim@virginia.edu