Join Our Research Team
Opportunities for Scholars and Researchers, Medical Students and Residents, and Undergraduate and Graduate Students:
If you have a background as an academic researcher and are interested in joining our research team to engage in the work we are doing here at DOPS, we are interested in hearing from you.
Current Job Openings at UVA DOPS:
There are no current openings at UVA DOPS. Please check back here for future openings.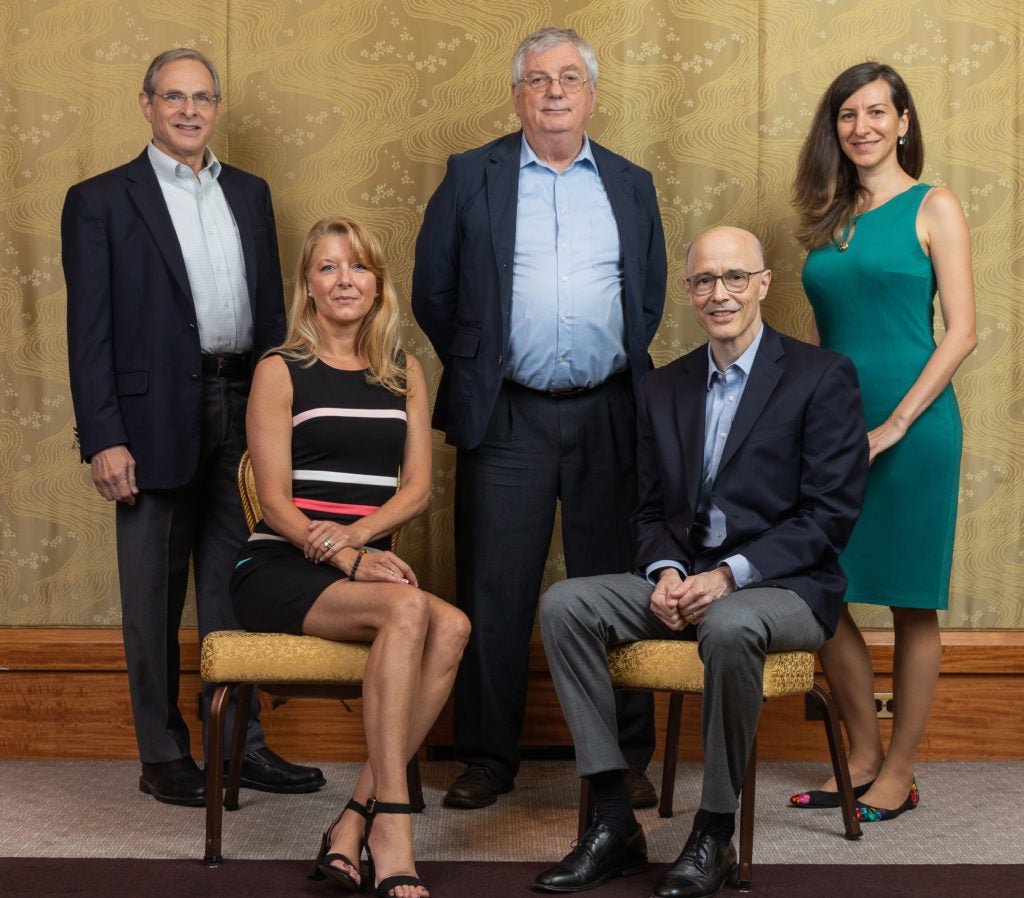 Bruce Greyson, Ed Kelly, Marieta Pehlivanova, Kim Penberthy, and UVA DOPS Director, Jim B. Tucker (Photo: Nile Hawver)We are seeking those professional researchers, and/or graduate students who are interested in committing to projects within the scope of the UVA DOPS research, and who fall into the following categories: