Breast Imaging – Assistant, Associate or Full Professor

---
The Department of Radiology and Medical Imaging at the University of Virginia Health System (UVA Health) is seeking a full-time, fellowship-trained Breast Imager.
Qualified candidates for this position must have an MD or equivalent degree, be eligible for a Virginia State Medical License, be Board Certified/Eligible with the American Board of Radiology, and have a commitment to quality patient care, our institution's academic missions, and a commitment to teaching. Applicants must be competent in all aspects of breast imaging, including screening and diagnostic mammography, breast ultrasound, breast MRI, radioactive seed placement and breast procedures, including core needle biopsy. This is a full-time opportunity to join one of the premier academic communities in the country. This position is for an Assistant, Associate or Full Professor with academic rank being dependent on qualifications and experience.
The UVA Breast Program is cohesive, mature, and collaborative. The Breast Imaging Division consists of 7 dedicated breast radiologists working in an integrated center with Breast Surgery, Oncology, and Plastic Surgery. In August 2020, the Breast Program opened a new multi-disciplinary Center, which includes 3D mammography, high resolution breast ultrasound, and contrast-enhanced mammography.  The Center also allows state-of-the-art image-guided intervention using ultrasound, stereotactic/tomosynthesis, and contrast-enhanced mammography core needle sampling.  Breast MRI and abbreviated breast MRI are available at multiple sites, and MRI-guided biopsy is accomplished at UVA medical center.  There are 3 additional screening sites and a mobile van, all with 3D mammography. The division has a robust research program with typically 2-4 active clinical trials. Fellows include both traditional instructors (3) and international visiting fellows (1).
For additional information about the position, please contact Timothy Rooney, MD, Chief of Breast Imaging, or Nicole Vaughan, Regional Faculty Affairs Coordinator, at 434-243-0881. For questions about the application process, please contact Jeremy Brofft, Senior Recruiting Specialist.
About UVA Radiology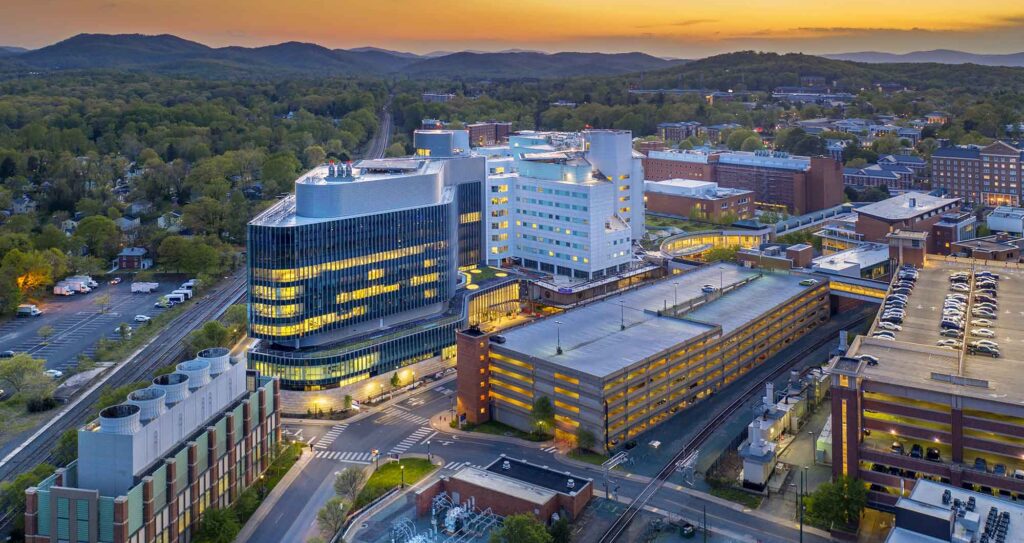 UVA's Department of Radiology and Medical Imaging consists of 55 full-time Clinical Faculty, 12 Research Faculty, 41 Residents and 28 Fellows/Clinical Instructors.
UVA Radiology plays a critical role in patient care at UVA Health, a world-class academic medical center and health system with a level 1 trauma center. We are a close and genuinely supportive community with access to all the resources and attractions of the University of Virginia, one of the nation's finest public universities. The UVA Department of Radiology and Medical Imaging is renowned for its clinical care, education programs, and medical imaging research. The department offers excellent benefits packages and competitive salaries.
Why do our faculty love UVA Radiology?
Great departmental culture
Flexibility and work-life balance
Stellar reputation and colleagues
Living in Charlottesville, one of America's best small cities
State-of-the-art facilities and equipment
Advancement opportunities
Competitive salary and excellent benefits
Calling Charlottesville Home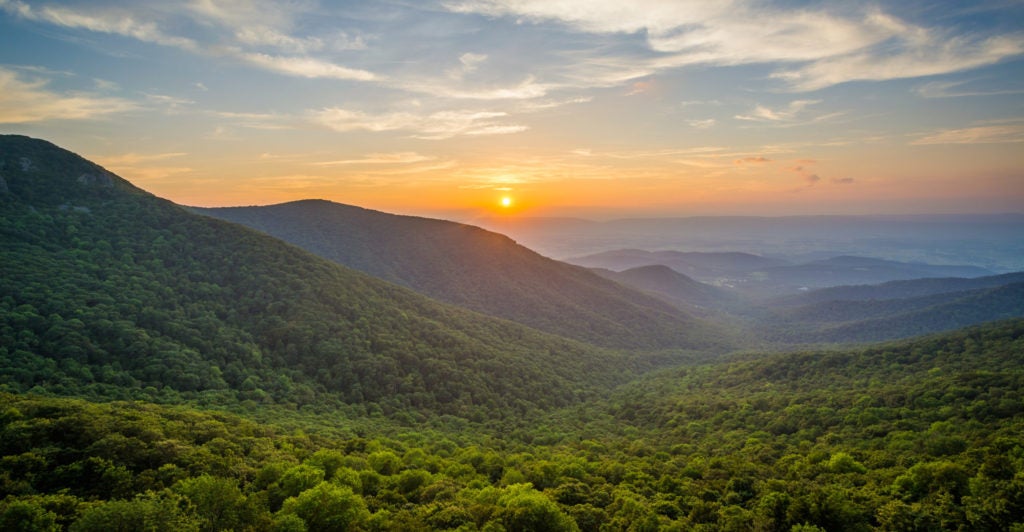 Charlottesville, Virginia, is regularly rated as one of the best places in the United States to live, work, and raise a family. Residents enjoy everything that a major metropolitan area has to offer in a community-minded small city nestled in the foothills of the Blue Ridge Mountains.
Spend a little time learning about Charlottesville and you'll see why it's been called the happiest town in America; one of the best places to live in America; one of the healthiest towns in America, one of America's favorite mountain towns, and one of the best small towns for food.
For more information on the University of Virginia and the surrounding area, visit our Why UVA page.