Employment Opportunities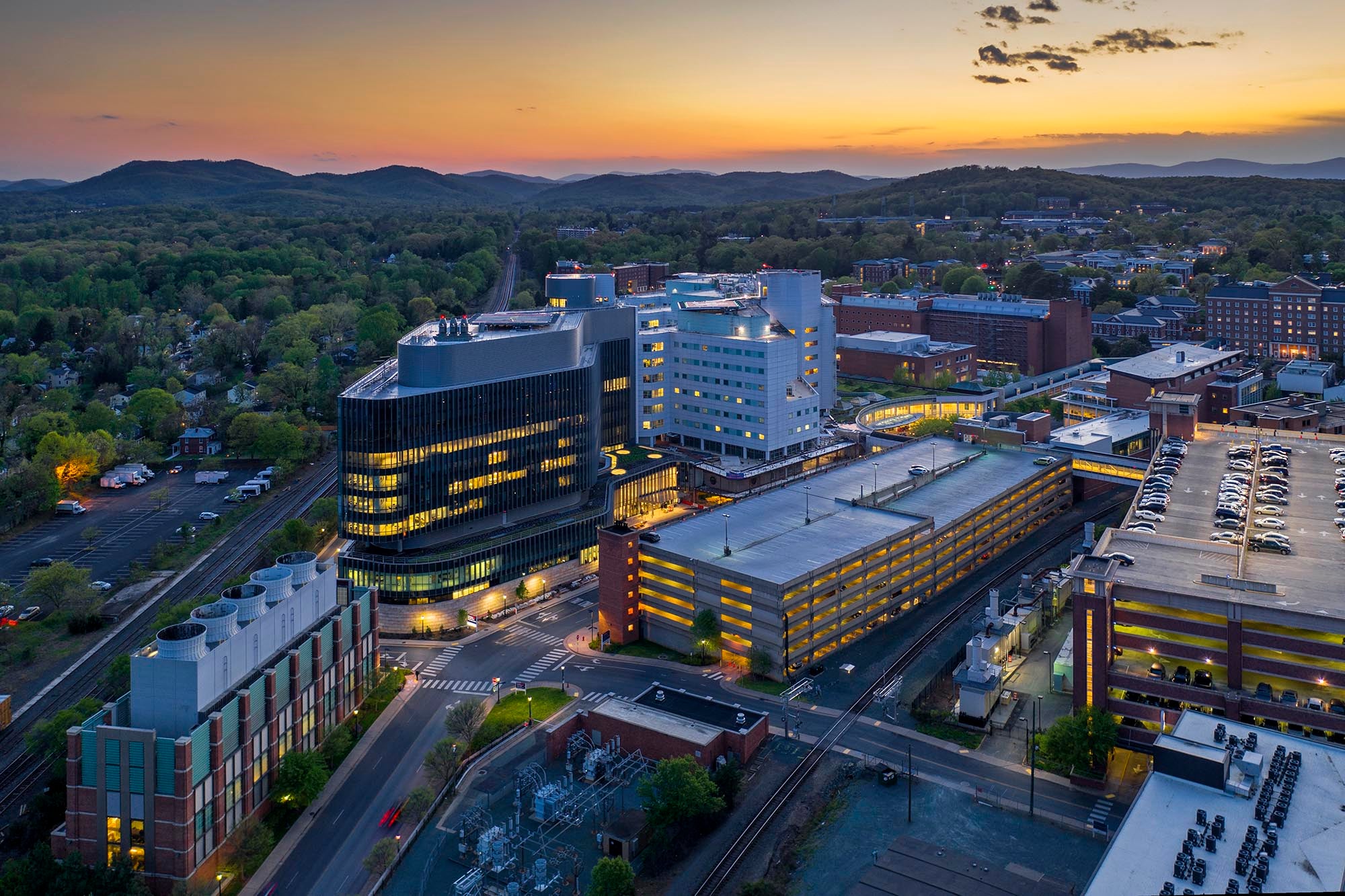 Join Our Team
Vice Chair of Education in Anesthesiology, Position #R0043439
Division Chief, Regional Anesthesiology, Position #R0043438
Open Rank Faculty Positions in Anesthesiology, Position #R0027663
University of Virginia School of Medicine
Search for position numbers
Apply Here
Come join our team in the heart of the Blue Ridge Mountains!
We are rapidly expanding our services with the addition of several new operating rooms on our main UVA Health campus, a community surgery center, and the opening of the new Orthopedic Center at Ivy Road. The Department of Anesthesiology at the University Of Virginia School Of Medicine seeks multiple American Board of Anesthesiology certified or Board-eligible candidates. Duties include clinical care; medical supervision of residents and Certified Registered Nurse Anesthetists (CRNA); teaching fellows, residents, and medical students; and research (if interested). The department offers competitive compensation, excellent benefits, and a generous retirement plan.  Administrative time is available for academic, research, and/or administrative projects.
Transplant Anesthesiology
We are seeking liver transplant anesthesiologists to join our team! Looking for talented anesthesiologists with either fellowship training in liver transplant anesthesia or those with previous clinical experience. We have a busy liver transplant service with 80-100 liver transplants a year, approximately 10-15 of which involve living donors. This position will include taking liver transplant call as well as covering general cases with an emphasis on hepatobiliary and other major abdominal surgeries. Contributions to resident education are expected and there are opportunities to get involved in clinical research.
Pediatric Anesthesiology
We are seeking talented pediatric anesthesiologists to join our team. The position will focus on the delivery of efficient and innovative pediatric anesthesia and acute pain management to ensure consistently high quality patient care in multiple settings (ambulatory, inpatient, off-floor, etc.). This position will occasionally do adult care as needed and will have collaborations among divisional faculty and other clinical and/or basic research scientists across campus. A major role besides excellent patient care will be educating medical students, residents, and/or fellows in anesthesiology and acute pain medicine in the context of perioperative care.
Adult Multi-Specialty (AMS)
These Faculty members provide anesthesia for more than 55,000 cases per year including: orthopedic surgery, endoscopy, vascular, neurosurgery, ophthalmology, ENT, gynecology, plastics, urology, transplantation, oncology, and general surgery. Anesthetic care is provided in 29 modern surgical suites in the Main OR and 12 in the Outpatient Surgery Center, 4 endoscopy suites, and other off-sites throughout UVA Health.
Regional Anesthesia
Currently recruiting fellowship trained regional anesthesiologists for a very busy regional service. Typically providing 7000 blocks annually across various specialty services. Ivy Mountain Orthopedic Hospital (1 mile from the main hospital) opened in spring of 2022 and we need regionalists. Years of experience may qualify for fellowship training at the discussion of the chair and division chief. Proficient ultrasound is a must.
Community Practice
With the recent acquisition of the Monticello Surgery Center on 29N in Charlottesville, we are hiring for this new MD ONLY site division. Faculty must have completed an ACGME residency program in good standing and have a breadth of various experience.
General Department Information
The department manages close to 60,000 cases in approximately 65 anesthetic locations, which include main operating rooms and an ambulatory surgical center. The department is also recognized as a Center for Excellence by the American Pain Society and our Pain Clinic has approximately 10,000 patient visits. The department also staffs three critical care units (NNICU, TCV, and STICU).  The UVA Health System is able to attract highly qualified medical students for its residency program. Qualified candidates must have an MD or equivalent degree and must have completed an anesthesiology residency program.  The Department will be hiring faculty that are interested in an academic career as well as those interested in a community based model.  Qualified candidates must be American Board of Anesthesiology certified or certification-eligible.
Application
Please apply through Workday, and search for R0027663. Complete an application online and submit:
CV
Cover Letter – please include how you learned about this position
Contact information for at least 3 references
Please note multiple documents can be submitted in the CV/Resume Box.  Alternatively, materials may be bundled into 1 document for submission. Applications that do not contain all of the required documents will not receive full consideration.  Internal applicants must apply through their UVA Workday profile.
For additional information about the positions, please send your questions via email to anesthesia-apply@virginia.edu
The University of Virginia assists UVA faculty spouses and partners seeking employment in the
Charlottesville area. To learn more about these services, please click the Dual Career Program here.
Positions will remain open until filled.
For questions about the application process please contact Ashley Cochran, UVA HR Senior recruiter
at alc6dk@virginia.edu. The selected candidate(s) will be required to complete a background check at time of offer per University Policy.
The University of Virginia, including the UVA Health System which represents the UVA Medical
Center, Schools of Medicine and Nursing, UVA Physician's Group and the Claude Moore Health Sciences Library, are fundamentally committed to the diversity of our faculty and staff.  We believe
diversity is excellence expressing itself through every person's perspectives and lived experiences.
We are equal opportunity and affirmative action employers. All qualified applicants will receive
consideration for employment without regard to age, color, disability, gender identity or expression, marital status, national or ethnic origin, political affiliation, race, religion, sex (including pregnancy), sexual orientation, veteran status, and family medical or genetic information.
Department of Anesthesiology
PO Box 800710
Charlottesville, VA 22908
(434) 924-2283
FAX (434) 982-0019
Additional Faculty Positions Open:
University of Virginia School of Medicine
Search for Position #R0036173
Apply Here
University of Virginia School of Medicine
Search for Position #R0024190
Apply Here
Growing CRNA Group is Hiring
Join a culture that encourages growth, teamwork, diversity, pride, efficiency, and exceptional patient care. Our Academic Medical Center in Central Virginia is hiring CRNAs to practice in a state-of-the art facility. Coverage areas include the main operating room, off-site locations, the outpatient surgery surgery center, and the endoscopy center.

Competitive Pay
Competitive Sign-On Bonus
Continuing Education
Excellent Benefits
Flexible Scheduling
No Call, Nights, or Holidays</l
Relocation Packages
Superior Retirement Program
Apply Today
The University of Virginia is an Equal Opportunity and Affirmative Action Employer. Women, Minorities, Veterans and persons with Disabilities are encouraged to apply.
Medical Center (Charlottesville, VA)
Search for Position #R0024924
To Apply
Charlottesville, VA
Search for Position #R0033711
To Apply
Charlottesville, VA
Search for Position #R0032105
To Apply
Charlottesville, VA
Search for Position #R0035571
To Apply