This Great New Community Survey (TGNC SURVEY) IS CLOSED TO NEW APPLICANTS!
If you have already applied and have not heard from the study team, please reach out via email to: TGNCSurvey@virginia.edu
Click on each flyer to download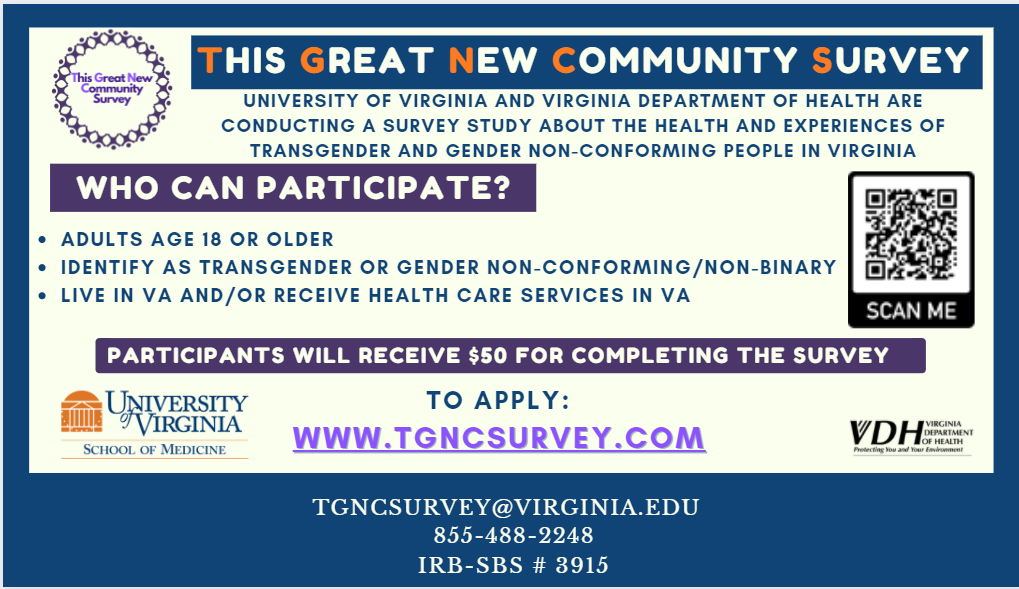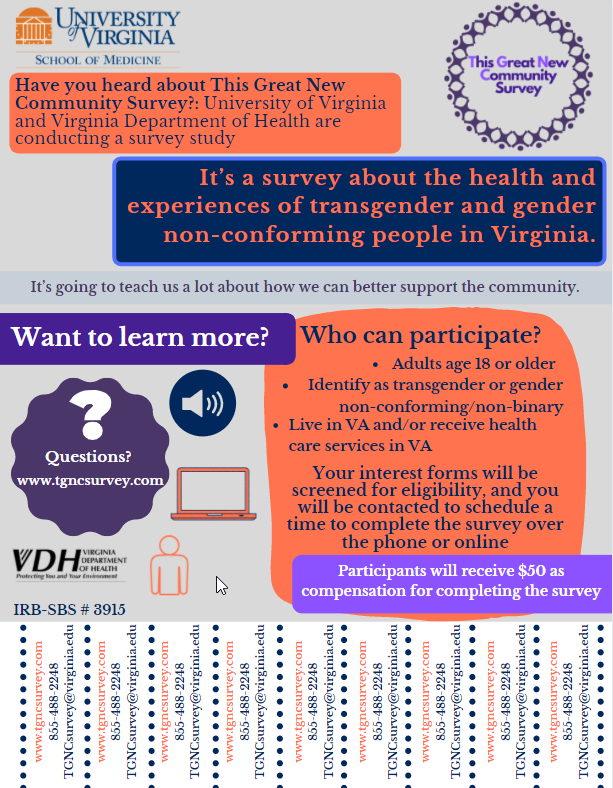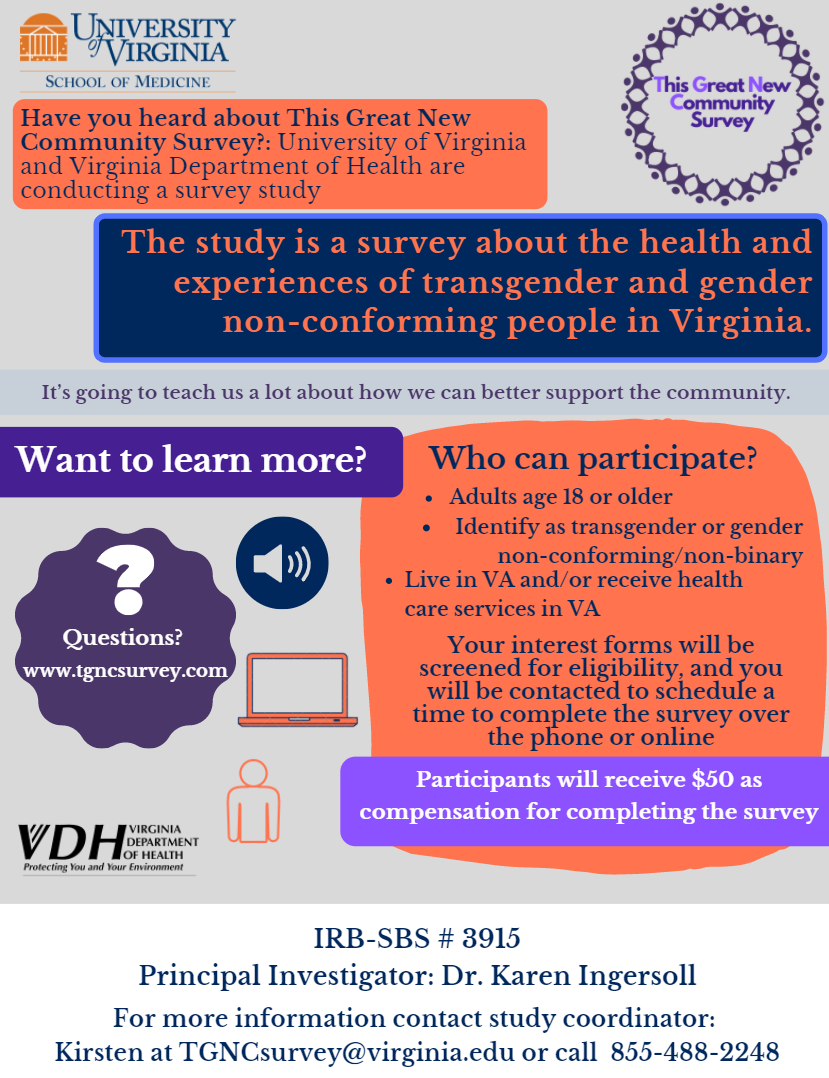 More questions?
Email us at TGNCstudy@virginia.edu, or you can call 1-855-488-2248 during business hours.
IRB SBS #3915
Principal Investigator:  Dr. Karen Ingersoll, Faculty member, Psychiatry and Neurobehavioral Sciences at the University of Virginia