Other Affiliations:
Cardiovascular Research Center
1/9/2014
Aortic aneurysms, basic science, valve disease, ventricular restraint, cardiopulmonary bypass induced injury

1/9/2014
Regulation of low-voltage activated T-type Ca2+ channel activity by kinases and heterotrimeric G-proteins and their roles in physiological responses.

1/9/2014
Dr. Bergin's research focuses on the risk of infection and thrombosis and the transition to transplantation in patients with ventricular assist devices.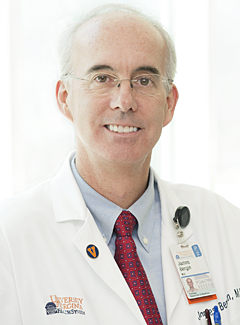 1/9/2014
Developing Positron Emission Tomography (PET) and Magnetic Resonance Imaging (MRI) techniques as a tool for basic biomedical research.