Life at UVA and here in the Charlottesville-Albemarle mid-Atlantic region is a blend of interesting people, places, and opportunities for personal and professional growth. Meet Our Current Residents »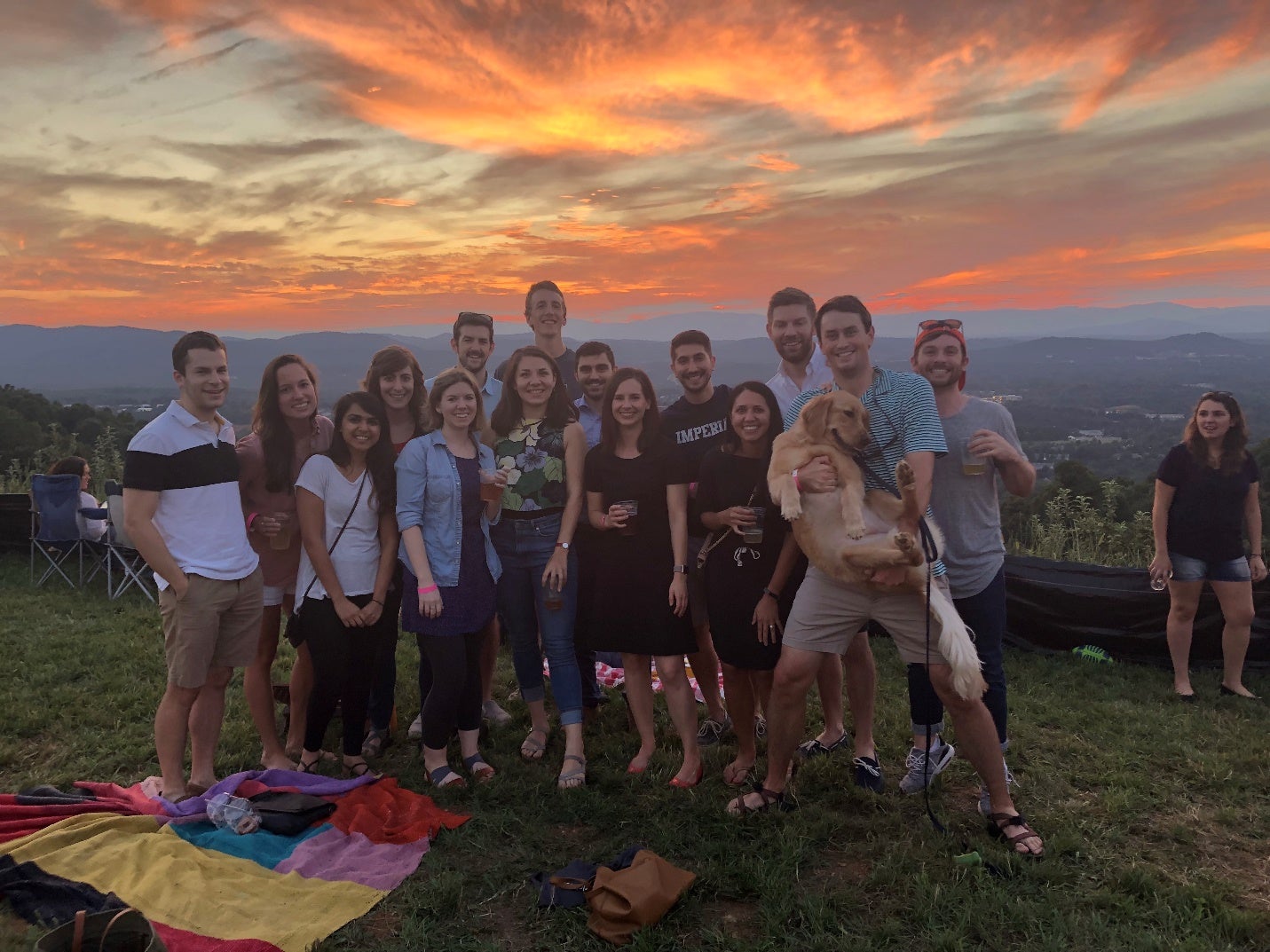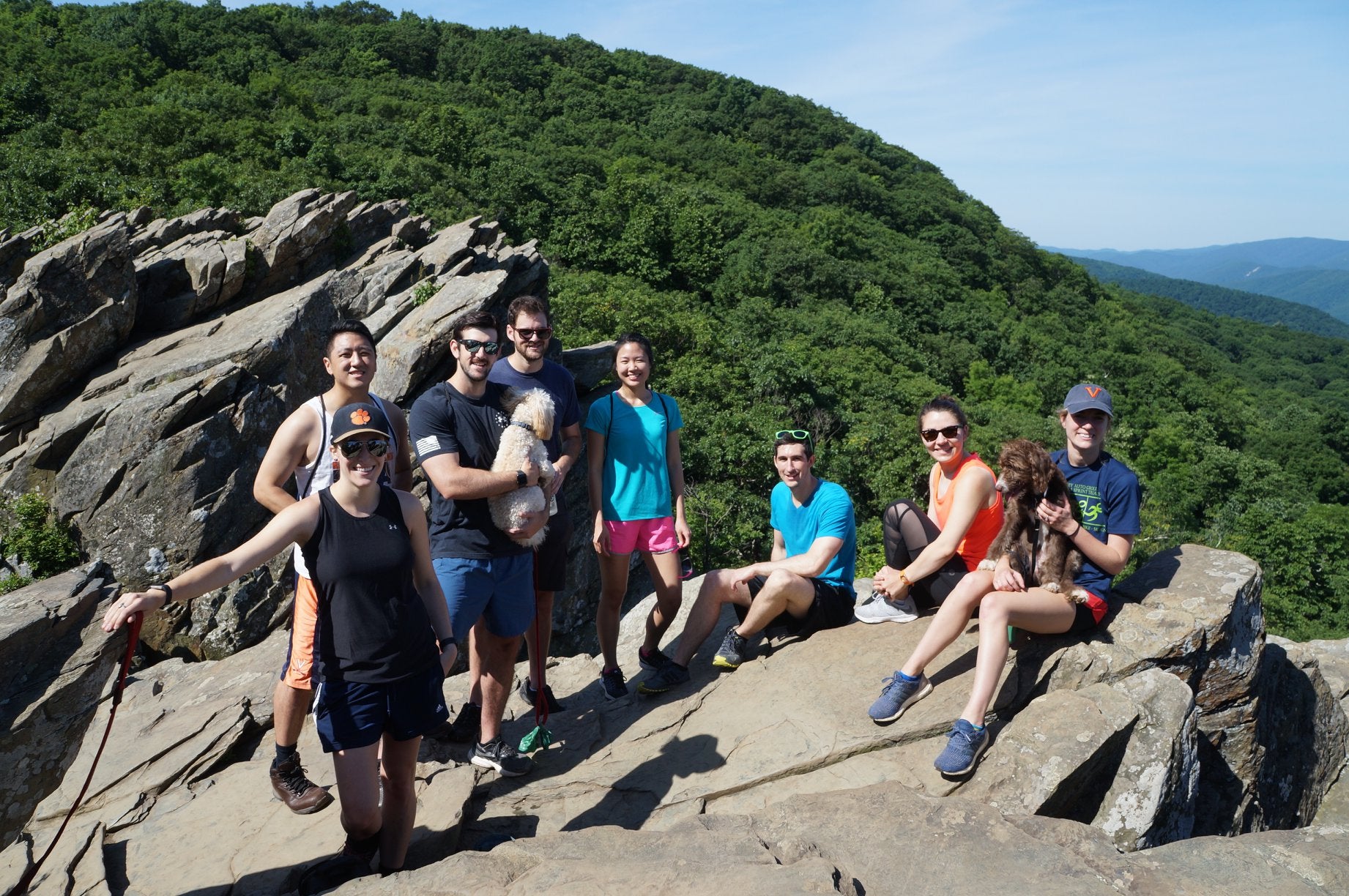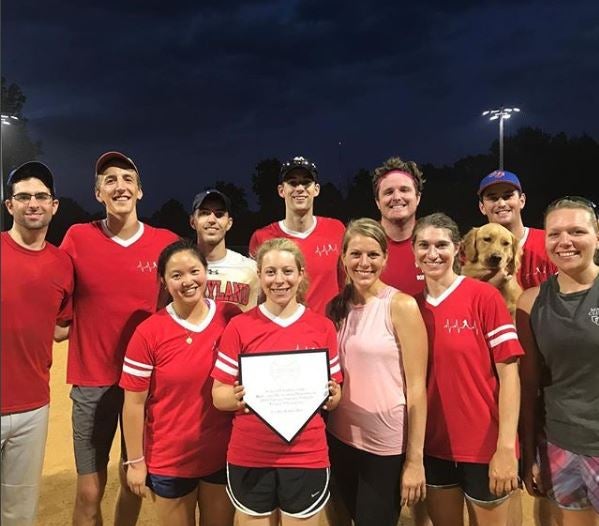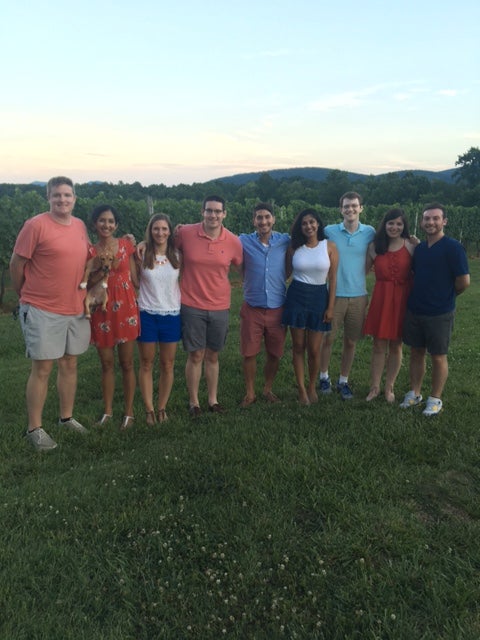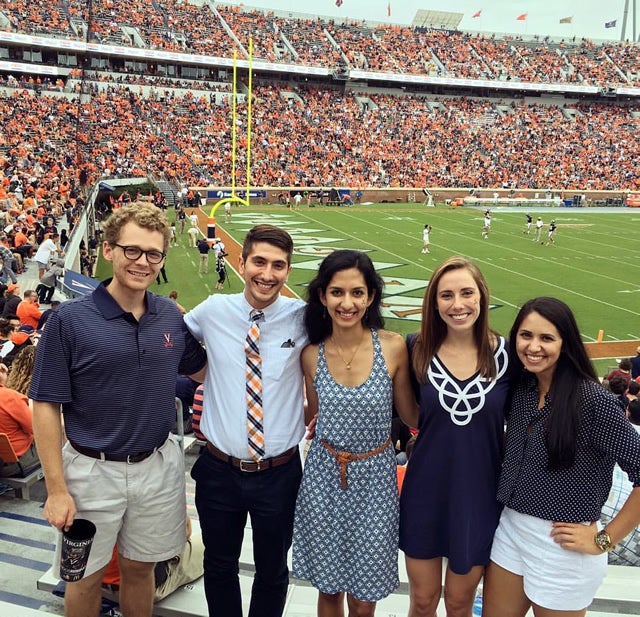 Residents have a long tradition of local intramural sports including softball, flag football, soccer, curling (yes, curling) and resident field days. Here are our 2018 Regular Season Champs!
I first arrived in Charlottesville for medical school in 2013. I was initially drawn to UVA due to the academic excellence of the institution and the collegial nature of its people. I sensed there was something "different" and unique about this place, and I soon found out I was right. Everyone at UVA works to provide outstanding patient care in a welcoming and encouraging environment, no matter what their role may be. I loved that communal atmosphere, and have found it to be present throughout the city of Charlottesville as well. The natural beauty and endless outdoor activities of central Virginia have drawn many people here, and these things provide a perfect backdrop for fostering a vibrant and exciting community in town. When the time came to choose a residency program, my wife and I sensed the same thing I did when I interviewed here for medical school several years before – there really is something special about Charlottesville and UVA, and we wanted to continue being part of that.
Our Residents Come From These Medical Schools
(rollover to see school names)