Community Service
In addition to the core curriculum, residents have opportunities for involvement in several unique community service activities in our home of Charlottesville.
UVA Community Outreach Clinic at the Haven
"The Haven Clinic" is a resident and student-run mobile outreach clinic dedicated to caring for the unhoused population of Charlottesville. Since its founding by UVA Internal Medicine Residents in May 2018, we have provided healthcare and other essential services to hundreds of underserved patients from all walks of life. Every other Thursday, residents volunteer and congregate in a community center that serves as our clinic, to provide comprehensive healthcare for unhoused people either via scheduled or walk-in appointments. During the peak of the COVID-19 pandemic, we transitioned to a "virtual" clinic through which we provide weekly telemedicine visits. We have subsequently resumed in-person clinic each week either downtown at the Haven shelter or up Highway 29 at the Premier Circle shelter, which hosts the more medically complex unhoused people in our community. Alongside our exceptional medical student volunteers, we also host weekly "Health Navigation" nights to assist patients in signing up for social services and benefits, obtaining prescriptions, and navigating the complexities of our healthcare system. Each fall, we partner with the health department to provide free vaccinations and screenings for HIV and Hepatitis C, and we aim to expand our preventative care measures to age-related cancer screenings this year. We look forward to you joining our efforts next summer!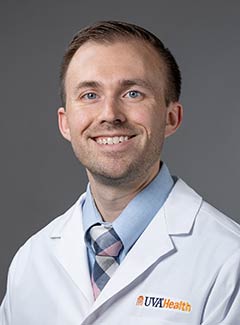 Looking for opportunities to get more involved in community service work, I started volunteering with the Haven clinic during my PGY-2 year. I am so glad I did, because it has been incredibly rewarding to be a part of these patients' care. While we do provide medical services at the clinic, arguably the biggest impact we have is in addressing this population's socioeconomic barriers to care. At the Haven clinic, we work with an amazing team of medical students to help patients with a variety of care coordination tasks, such as filling out Medicaid applications, arranging transportation to appointments, and connecting them with community resources. The impact of this work may not always be immediately visible to us, but for many patients these services are critical both to gaining access to the healthcare system, and to getting on the path to stable housing. It's been a joy to be a part of this team, so much so that I've decided to make this work a part of my career, as I am now the lead attending at the clinic! I hope to see you there!
Matt Allen, MD, Residency Class of '22 and current UVA Primary Care Attending
Charlottesville Free Clinic
The Charlottesville Free Clinic was founded in 1992 by two University of Virginia Internal Medicine residents. Many residents volunteer at this non-profit clinic that services Charlottesville and surrounding counties. It provides free care and medications to working, resource-limited patients and others who "fall through the cracks" of the health care system. Since the clinic's inception, many Internal Medicine Residents have taken major roles in both provision of medical care and administrative functions such as medical directorship.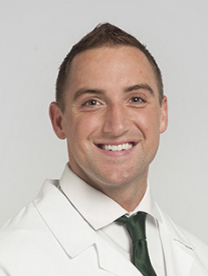 Shortly before starting my intern year at UVA, I was nervous about the challenges ahead. However, residency isn't something to dread or fear – it offers the exciting opportunity to begin making a meaningful impact on your community. As an intern, I began volunteering one to two nights per month at the Charlottesville Free Clinic under the supervision of Dr. Mohan Nadkarni, an incredible person and mentor who co-founded the CFC as an intern back in 1992! The clinic itself provides consistent access to healthcare for underserved individuals and families, and offers a whole host of services beyond general medicine including subspecialty care, mental health resources, dental care, and on-site laboratory and pharmacy services. As a PGY-2, you will have the opportunity to see patients independent of attending supervision, which for me was an invaluable experience that built my autonomy as a physician. During PGY-3, I served as a Medical Director of the clinic, a responsibility that included independently reviewing laboratory/imaging studies, addressing urgent/emergent patient needs, and coordinating next steps in care. Though the CFC enhanced my residency training beyond measure, I also found that serving the Charlottesville community was an outlet that unfailingly restored my enthusiasm as a clinician. We hope you'll consider joining this effort in providing quality care to those in need!
Evan Harmon, MD, Residency Class of '21, and former co-medical director at the Charlottesville Free Clinic