Bullock Lab Research Opportunities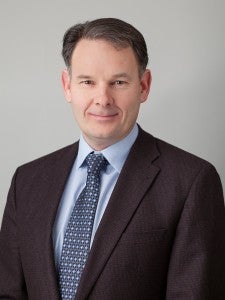 Timothy Bullock, Ph.D
Professor of Pathology
Associate Director of Clinical Hematology Laboratory
tb5v@virginia.edu
Laboratory Interests:
Tumor immunotherapy. In partnership with UVA Cancer Center and the Human Immune Therapy Center, our laboratory seeks to gain a greater understanding of the interactions between the immune system and tumors.  We are particularly interested in how to reinvigorate dysfunctional T cells within tumors, and develop advanced vaccination strategies that have therapeutic activity in established tumors.  To this end, we have been on the forefront of understanding how CD40 stimulation leads to the expression of CD70 on dendritic cells, and the consequence of CD70 engaging its receptor, CD27, on T cells and NK cells.  We have pursued this project from bench to bedside, as agonistic CD40 and CD27 antibodies are now being tested in clinical trials by Dr Craig Slingluff at UVA and elsewhere.  We recently discovered that tumor infiltrating lymphocytes have limited metabolic activity and that this could be traced to a non-functional enolase activity; we are exploring how enolase is being regulated and are using unique metabolic probes developed in collaboration with Dr Ken Hsu's lab in Chemistry to help understand the consequences of enolase dysfunction.  Finally, we have an integrated research program with Dr Rich Price's lab in Biomedical Engineering where we seek to understand the immunological consequences of either thermally or mechanically disrupting tumors with Focused Ultrasound, a high energy, high spatial resolution mechanism for depositing sound waves.  We also seek to use this technology to support immunotherapies in a variety of cancer settings (notably melanoma, breast cancer, GBM and pancreatic cancer)
Research Projects:
1.  Understanding the basis by which enolase function and glycolytic activity is abrogated in tumor infiltrating lymphocytes.
2.  Defining the mode of action by which agonistic antibodies targeting TNF-superfamily members CD40 and CD27 promote anti-tumor immunity, and leveraging these reagents for superior clniical trials.
3. Integrating Foscused Ultrasound thermal and mechanical damage into tumor immunotherapy strategies
What you will learn from this rotation:
1.  A general understanding of how the immune system is being utilized to eradicate tumor cells
2.  In vitro and in vivo analysis of cells associated with immune responses, primarily by multi-parameter flow cytometry;  how to perform immunizations of mice and subsequent flow cytometric analysis of immune responses to immunization
3.  Contemporary molecular and biochemical techniques for the manipulation of cells involved in immune responses
Select Publications:
1: Gemta LF, Siska PJ, Nelson ME, Gao X, Liu X, Locasale JW, Yagita H, Slingluff
CL Jr, Hoehn KL, Rathmell JC, Bullock TNJ. Impaired enolase 1 glycolytic activity
restrains effector functions of tumor-infiltrating CD8(+) T cells. Sci Immunol.
2019 Jan 25;4(31). pii: eaap9520. doi: 10.1126/sciimmunol.aap9520. PubMed PMID:
30683669; PubMed Central PMCID: PMC6824424.
2: Shi L, Li K, Guo Y, Banerjee A, Wang Q, Lorenz UM, Parlak M, Sullivan LC,
Onyema OO, Arefanian S, Stelow EB, Brautigan DL, Bullock TNJ, Brown MG, Krupnick
AS. Modulation of NKG2D, NKp46, and Ly49C/I facilitates natural killer
cell-mediated control of lung cancer. Proc Natl Acad Sci U S A. 2018 Nov
13;115(46):11808-11813. doi: 10.1073/pnas.1804931115. Epub 2018 Oct 31. PubMed
PMID: 30381460; PubMed Central PMCID: PMC6243255.
3: Knapp KA, Pires ES, Adair SJ, Mandal A, Mills AM, Olson WC, Slingluff CL Jr,
Parsons JT, Bauer TW, Bullock TN, Herr JC. Evaluation of SAS1B as a target for
antibody-drug conjugate therapy in the treatment of pancreatic cancer.
Oncotarget. 2018 Jan 4;9(10):8972-8984. doi: 10.18632/oncotarget.23944.
eCollection 2018 Feb 6. PubMed PMID: 29507667; PubMed Central PMCID: PMC5823626.
4: Curley CT, Sheybani ND, Bullock TN, Price RJ. Focused Ultrasound Immunotherapy
for Central Nervous System Pathologies: Challenges and Opportunities.
Theranostics. 2017 Aug 23;7(15):3608-3623. doi: 10.7150/thno.21225. eCollection
2017. Review. PubMed PMID: 29109764; PubMed Central PMCID: PMC5667336.
5: Bullock TN. TNF-receptor superfamily agonists as molecular adjuvants for
cancer vaccines. Curr Opin Immunol. 2017 Aug;47:70-77. doi:
10.1016/j.coi.2017.07.005. Epub 2017 Jul 24. Review. PubMed PMID: 28750279;
PubMed Central PMCID: PMC5626616.
6: Siska PJ, Beckermann KE, Mason FM, Andrejeva G, Greenplate AR, Sendor AB,
Chiang YJ, Corona AL, Gemta LF, Vincent BG, Wang RC, Kim B, Hong J, Chen CL,
Bullock TN, Irish JM, Rathmell WK, Rathmell JC. Mitochondrial dysregulation and
glycolytic insufficiency functionally impair CD8 T cells infiltrating human renal
cell carcinoma. JCI Insight. 2017 Jun 15;2(12). pii: 93411. doi:
10.1172/jci.insight.93411. eCollection 2017 Jun 15. PubMed PMID: 28614802; PubMed
Central PMCID: PMC5470888.
7: Bullock TN. Stimulating CD27 to quantitatively and qualitatively shape
adaptive immunity to cancer. Curr Opin Immunol. 2017 Apr;45:82-88. doi:
10.1016/j.coi.2017.02.001. Epub 2017 Mar 17. Review. PubMed PMID: 28319731;
PubMed Central PMCID: PMC5449212.
8: Dong H, Buckner A, Prince J, Bullock T. Frontline Science: Late CD27
stimulation promotes IL-7Rα transcriptional re-expression and memory T cell
qualities in effector CD8(+) T cells. J Leukoc Biol. 2019 Nov;106(5):1007-1019.
doi: 10.1002/JLB.1HI0219-064R. Epub 2019 Jun 14. PubMed PMID: 31199542; PubMed
Central PMCID: PMC6824422.
9: Dong H, Franklin NA, Ritchea SB, Yagita H, Glennie MJ, Bullock TN. CD70 and
IFN-1 selectively induce eomesodermin or T-bet and synergize to promote CD8+
T-cell responses. Eur J Immunol. 2015 Dec;45(12):3289-301. doi:
10.1002/eji.201445291. Epub 2015 Nov 6. PubMed PMID: 26461455; PubMed Central
PMCID: PMC4752831.