How To Apply
Overview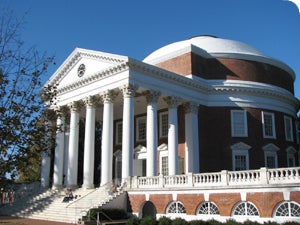 Applicants who wish to match the UVA Dermatology Residency Training Program in March 2025 for July 2024 appointment should begin application in Fall 2024. We look forward to reviewing your application when ERAS opens on September 6, 2023 and learn why you specifically chose to apply to UVA.
Applications and all supporting material should be submitted through ERAS by October 5, 2023.
We participate in the Dermatology Specialty Match, and applicants should register with the National Resident Matching Program.
Institutionally, we sponsor the J1 visa for both international graduates of US medical schools and for graduates of foreign medical schools who meet the ACGME eligibility requirements and hold a valid ECFMG certification.
The program works closely with the UVA GME department and the Housestaff Council for Diversity and Inclusion to promote diversity and inclusion in our trainees.
Our program does not screen applications based on USMLE Step #1 and Step #2 scores. That said, USMLE Step #1 and Step #2 scores are considered alongside other academic endeavors and achievements as a component of a holistic assessment. In the name of transparency, the data for USMLE Step #1 scores of matriculated residents over the past 5 years is as follows: Mean 251, median 251, range 227-272.
Applicants invited for interviews will be invited early December. Due to the large number of applicants, you will not be notified if you are not sent an invitation for interviews.
Applications requirements
Completed ERAS data form
Updated curriculum vitae
Three (3) to Four (4) letters of reference, in addition to the Dean's letter
Personal statement
USMLE board scores
Medical school transcript
Interviews
Tracks
The following NRMP Code has been designed:
Dermatology-Advanced Track: NRMP 1737080A0 (three positions) – Match in 2022 for appointment in July 2024.