Life in Charlottesville

About Charlottesville
Charlottesville is a small, thriving city with a local metro population of around 225,000. Approximately 110 miles southwest of Washington DC, and 70 miles west of Richmond, Charlottesville is nestled in the foothills of the scenic Blue Ridge Mountains.
Affectionately known as "C'ville", the city and surrounding area are home to a wide array of scenic, cultural, historical, and recreational activities. The region boasts outstanding job and graduate school opportunities, numerous small and local businesses, excellent school systems, high quality health care, and affordable living.
Residents pride themselves on Charlottesville's high quality of life and the area's natural beauty. Charlottesville has enjoyed rankings as #1 City in America" (Frommer's), "Best Place to Live Among Small Cities" (Money magazine), "Top Ten Cities That Have It All" (A&E TV), "40 Best College Towns…" (Outside), "Healthiest Place to Live" (Kiplinger), "Hottest for Fitness" (Newsweek), and "Best Place to Raise a Family" (Readers' Digest).
The area's economic base centers on tourism, higher education, light manufacturing, agriculture, and retail trade. For those just looking to learn more about the rich history of the region, walking around the Grounds of the University of Virginia or visiting the homes of U.S. Presidents Thomas Jefferson, James Madison, and James Monroe are great ways to spend your free time.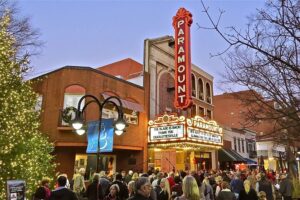 Although currently limited due to physical distancing regulations, the area has a wide variety of musical and cultural venues including the Charlottesville Pavilion, John Paul Jones Arena, Paramount Theater, Jefferson Theater, The Southern, and the Virginia Film Festival that feature national and international artists and performers.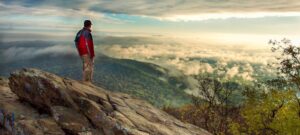 Due to its unique geography, Charlottesville offers an abundance of outdoor activities. The Blue Ridge Mountains and Shenandoah Valley offer hiking, mountain biking, and white water rafting, and entrance to the Appalachian Trail is just 30 minutes away.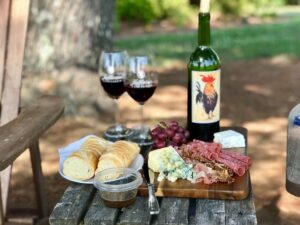 Charlottesville-Albemarle is also host to an incredible selection of casual and fine dining establishments that rival offerings from much larger cities. In addition, you can find an estimated 30 wineries within 30 miles of the city as well as a host of cideries and breweries that are sure to quench your thirst. The large majority of establishments have taken significant steps to encourage physical distancing and other appropriate public health measures, and can still be appreciated during the COVID-19 pandemic. A resident-curated list of favorite dining options is below.
Things to see and do in and around Charlottesville
"Uniquely C'ville" Events
Hikes
Anything in Shenandoah National Park – especially love Whiteoak Canyon, Old Rag, Rose River Loop, Overall Run Falls, Bear Church Rock
Humpback Rock
Spy Rock
Crabtree Falls
McAfee Knob
Dragon's Tooth
Other Outdoor Activities
Grocery Stores (this stuff is important!)
Post-Night Float Breakfast
Wineries
Cideries