Tania A. Thomas, MD MPH
PRIMARY APPOINTMENT:
Associate Professor
Department of Medicine, Division of Infectious Diseases and International Health
CONTACT:
Division of Infectious Diseases & International Health
PO Box 801340
Charlottesville, VA 22908-1340
EDUCATION AND TRAINING
Intern, Internal Medicine and Pediatrics, Yale University School of Medicine
Resident, Internal Medicine and Pediatrics, Yale University School of Medicine
Fellow, Infectious Diseases, University of Virginia
MD, Oregon Health and Science University
MPH, Oregon Health and Science University
RESEARCH AREAS:
Tuberculosis, childhood tuberculosis, biomarkers, HIV, HPV-related anal dysplasia
RESEARCH SUMMARY:
Dr. Thomas has been involved in TB/HIV care and research since her early days in medical school. Her research program focuses on the epidemiology and diagnosis of childhood tuberculosis (TB). She works with collaborators in TB-endemic regions within Tanzania, Pakistan, and the Philippines. Her work focuses on diagnostic and prognostic biomarkers of TB, including the pharmacokinetics of TB medications. She also conducts community-based contact investigation studies to increase the early detection of people with TB. Domestically, she serves as the state consultant for pediatric TB cases through the Virginia Department of Health.
Clinically, she cares for adults and children living with HIV, with a focus on the prevention of mother-to-child transmission of HIV as well as screening and treatment of HPV-associated anal cancer.
Dr. Scott Heysell– UVA ID/TB
Dr. Chris Moore- UVA ID/Sepsis
Dr. Eric Houpt- UVA ID/TB Tuberculosis Research – Houpt Group
Dr. Jess Keim-Malpass- UVA SON/cost-effectiveness analyses: Malpass, Jessica – University of Virginia School of Nursing
Drs. Esto Mduma, Saningo Lukumay, and the TB research team, Haydom Lutheran Hospital, Haydom, Tanzania
Flordeliza Bassiag, Isabela State University, Echague, Philippines
Najeeha Talat Iqbal, Aga Khan University, Karachi, Pakistan
Shashikant Srivastava, University of Texas Health Science Center at Tyler, USA
Drs. Blandina Mmbaga, Happiness Kumburu, and the TB research team, Kilimanjaro Clinical Research Institute, Moshi, Tanzania
Dr. Stellah Mpagama and the TB research team, Kibong'oto Infectious Disease Hospital, Kilimanjaro, Tanzania
Drs. Conrad Muzoora, Edwin Nuwagira, and the TB/HIV research team, Mbarara University of Science and Technology, Mbarara, Uganda
RESEARCH GROUP MEMBERS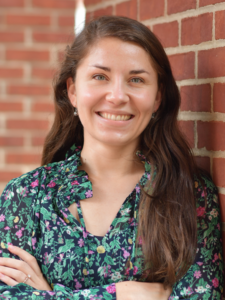 Dr. Maria Geba received her medical degree from the Boston University School of Medicine. She moved to Charlottesville in 2018 to complete her Internal Medicine residency training at UVA in the primary care track. She was delighted to continue her training at UVA as a fellow in Infectious Diseases and International Health. While in fellowship, her research focused on sexually transmitted infections with a special interest in human papillomavirus in people with HIV under the mentorship of Dr. Tania Thomas and Dr. Rebecca Dillingham. She is also a native Spanish speaker and has participated in projects related to health equity and community-centered awareness around HPV-related diseases in underserved Latin American communities. In her free time, she enjoys hiking the beautiful Shenandoah, listening to music at local breweries, and exploring new places.
PubMed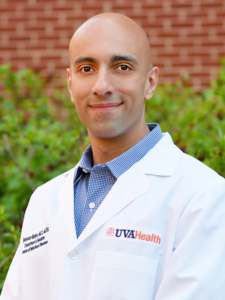 Dr. Ghassan Ilaiwy, originally from Syria, completed his MD at the Damascus University Faculty of Medicine. He then moved to the United States for residency, where he completed his training in internal medicine at Georgetown's Medstar Washington Hospital Center in 2018. After residency, Ghassan worked as a hospitalist while obtaining a Master's degree in Public Health from the Johns Hopkins Bloomberg School of Public Health, where he became interested in economic evaluation and cost-effectiveness in healthcare. Ghassan joined the Infectious Disease program at UVA and the Thomas-Heysell research group in 2021. His research focuses on tuberculosis prevention and improved tuberculosis case-finding strategies in high-burden countries and underserved populations.
In his spare time, Ghassan enjoys the company of friends, hiking in Virginia's Blue Ridge Mountains, and traveling.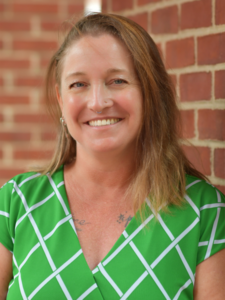 Megan Null spent 17 years at Oregon Health and Sciences University and received her MPH in Epidemiology before joining UVA and the Heysell Lab in 2021. Her work focused on translational research projects investigating the human immune response to Mycobacterium Tuberculosis. Some highlights included: Defining CD8+ T cell antigens and epitopes for MTb; clinically validating newly discovered antigens and epitopes in Ugandan children and adults; identifying MR1 Ligands for their utility as vaccine candidates; using single-cell sequencing to define the relationship of MAIT cell TCR usage to ligand discrimination, determine if MAIT cells have memory and phenotypic and functional capacity of MAIT cells in South African infants with and without BGC vaccination. She has expertise in flow cytometry, mammalian cell and tissue culture, T-cell cloning, numerous immunologic assays, single-cell sequencing, and international logistics and coordination. Megan is currently the study coordinator for "A Randomized Clinical Trial of Early Empiric Anti-Mycobacterium Tuberculosis Therapy for Sepsis in Sub-Saharan Africa" (ATLAS trial). She oversees all trial activities at both recruitment sites, Kibong'oto Infectious Disease Hospital located in Siha district, Kilimanjaro region Tanzania and Mbarara Regional Referral Hospital in Mbarara, Uganda. She is also involved in monitoring and evaluating post-doctoral trainees for the GIDRTP training grant in Tanzania.
RESEARCH GROUP PHOTOS