Clinical Trials (JEDI) Group
The Joint Emerging Disease Initiative (JEDI) is a collaborative effort between the Divisions of Infectious Diseases and Pulmonary and Critical Care Medicine. The JEDI team was established in February 2021 as a new Clinical Research Enterprise that could nimbly respond to clinical trial opportunities during the COVID-19 pandemic. The JEDI team's clinical research expertise allows us to provide customizable clinical trial management services from clinical trial start-ups to close out and everything in between.
The mission of JEDI is to provide excellence in clinical trial management services to both seasoned and new investigators within these departments to improve the clinical care of our patients. Please click "Request a Consult" to see how JEDI can help you with your clinical trial needs.
MEET THE TEAM
When the COVID-19 pandemic hit the world in Mid-March 2020, The Divisions of Infectious Disease (ID) and Pulmonary & Critical Care Medicine (PCCM) did not have the clinical research team infrastructure to nimbly respond to the research opportunities that the pandemic provided.
As a result, and to effectively pivot to respond to an evolving landscape of healthcare research, the Joint Emerging Disease Initiative (JEDI) was formed. This new Clinical Research Enterprise was born out of necessity to help overcome those challenges that the pandemic brought to research at UVA.
JEDI was launched in February 2021 by co-founding PIs: Drs. Kyle Enfield, Patrick Jackson, and Jeffery Sturek. The JEDI Clinical trials portfolio is coordinated through one central office under the direction of the Clinical Research Manager, Heather M. Haughey. The team comprises four clinical research coordinators with varied clinical trials experience and backgrounds and a clinical research manager with both basic and human science trial experience in diverse areas of health.
Enrolling Studies:
IRB#: HSR 210296 – Novel Experimental COVID-19 Therapies Affecting Host Response (NECTAR) (PI: Jeffrey Sturek) Website: About | Nectar (nectarstudy.org); https://clinicaltrials.gov/ct2/show/NCT04924660
IRB#: HSR210356 – ACTIV-6: COVID-19 Study of Repurposed Medications (PI: Patrick Jackson)
Website: Activ-6 Study (activ6study.org); https://clinicaltrials.gov/ct2/show/NCT04885530
IRB# HSR210341 – SP16 as a Therapeutic for COVID-19 Induced ARDS (PI: Y Mike Shim); https://clinicaltrials.gov/ct2/show/NCT05135624
IRB# HSR200001 – Acetaminophen in Sepsis: Targeted Therapy to Enhance Recovery (ASTER) (PI: Kyle Enfield) – Collaborative Effort with Emergency Medicine Research Team https://clinicaltrials.gov/ct2/show/NCT04291508
Open, closed to enrollment:
HSR200110 – UVA COVID-19 Biorepository (PI: William Petri)
HSR210184 – Safety and Efficacy of the Treatment of Hospitalized Patients with COVID 19 Infection with an Inhibitor of IL-4 and IL-13 Signaling: A Phase IIa Trial (Safedrop) (PI: William Petri) https://clinicaltrials.gov/ct2/show/NCT04920916
Studies in Start-up:
HSR220276 – A Phase 1, Open-label, Non-randomized Safety and PK Study of Multiple Oral Doses of PF-07321332 (Nirmatrelvir)/Ritonavir in Adult Participants with COVID-19 and Severe Renal Impairment (PI: Patrick Jackson)  https://clinicaltrials.gov/ct2/show/NCT05487040
HSR220157 – Evaluation of Feasibility and Safety for the Use of Continuous Lactate Monitoring System (CLM) in the ICU. (PI: Alex Kadl)
Completed:
HSR200075 – A Multicenter Adaptive, Randomized Blinded Controlled Trial of the Safety and Efficacy of Investigational Therapeutics for the Treatment of COVID-19 in Hospitalized Adults (PI: Patrick Jackson) (NCT04280705, NCT04401579, NCT04492475, NCT04640168)
IRB#: HSR 210142 – ACTIV-3b: Therapeutics for Severely Ill Inpatients with COVID-19 (TESICO) (PI: Daniel O'Hearn) Website https://combatcovid.hhs.gov/joinaclinicaltrial/activ-3b-tesico; https://clinicaltrials.gov/ct2/show/NCT04843761
IRB# HSR210037 – A Randomized, Double-Blind, Placebo-Controlled, Two-Arm Parallel-Group, Multi-Center Phase 3 Pivotal Trial to Investigate the Efficacy and Safety of Recombinant Human Alkaline Phosphatase for Treatment of Patients with Sepsis-Associated Acute Kidney Injury (REVIVAL) (PI: Kyle Enfield) – Collaborative Effort with Emergency Medicine Research Team https://clinicaltrials.gov/ct2/show/NCT04411472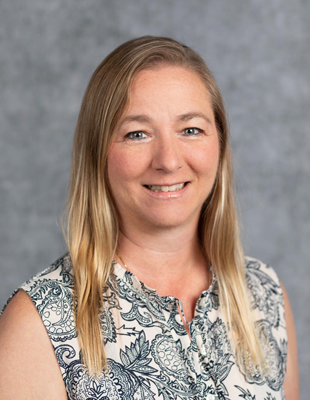 Clinical Research Manager
Heather graduated from S.U.N.Y at Oswego in 1993 with a BS in Biology and a minor in chemistry. She moved to Salt Lake City, Utah, and began her professional career at the Center for Human Toxicology at the University of Utah. She pursued a career as a basic scientist and earned a PhD in Neuropharmacology in 2000, focused on drugs of abuse. She completed a postdoctoral fellowship on the pharmacology of alcohol craving and addiction at the University of Colorado Health Sciences in Denver, Colorado. She subsequently served as a research associate at the University of Boulder. While at U of Boulder, she received a career development grant from NIAAA to transition from basic sciences to human clinical trials, studying various aspects of drug abuse and addiction.  Heather became a research assistant professor within the Department of Psychiatry and Neurobehavioral Sciences at Uva in 2009.  As a junior faculty member, she managed clinical trials examining craving for alcohol, other drugs of abuse, and addiction. She was awarded a NIDA R01 to study medications for craving cannabis. In 2012, she left UVA and took a new research position at Denver Health. In 2016, she returned to UVA to join the Department of Neurology as the project director of an NIH-funded national multisite stroke trial. In 2020, she helped create and lead a new clinical trials enterprise: The Joint Emerging Diseases Initiative (the JEDI team), working closely with the Pulmonary and Infectious Disease faculty. In February 2021, Heather officially joined the Department of Pulmonary and Critical Care as the clinical research manager, overseeing administrative functions and coordinating research efforts for the JEDI team.  Heather enjoys spending time with her son and mountain biking, skiing, cooking, entertaining, and wine tasting with family and friends in her free time.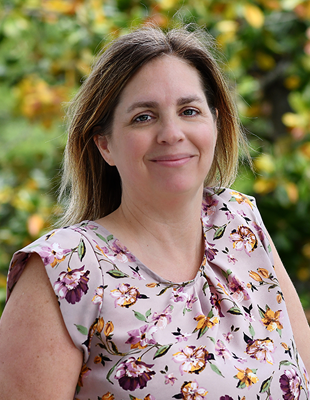 Clinical Research Coordinator III
Rachael Coleman received her undergraduate degree in Epidemiology from James Madison University in 2005 and then her Masters of Public Health in Health Promotion, focusing on Epidemiology, from Liberty University in 2015. She has worked in the clinical setting since 1996 and came to the University of Virginia in 2010 as a patient advocate for the community cancer center in Fisherville, VA. There Rachael assisted oncology patients in navigating their insurance benefits to maximize coverage and in applying for co-pay assistance and free drug programs. In 2016, Rachael joined the Neurology division as a Clinical Research Coordinator, primarily in investigator-initiated trials. Rachael obtained her CRC Certification through ACRP in 2018 and certification in EPIC Research Building in 2017. Rachael has had a strong interest in infectious diseases and rare disorders since she was a young child and joined the JEDI team to pursue those interests in 2021 with a focus on COVID-19 research.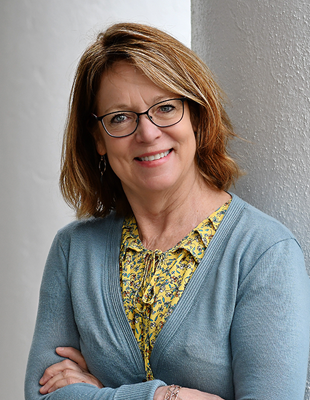 Clinical Research Coordinator RN
Mary earned her Bachelor of Science in Biology at JMU.  After moving to Charlottesville, she received her BSN (1993) and MSN (1995) at the University of Virginia and was a nurse in the Burn Center and then the MICU, where she was a Clinician III.  She then took on the role of Clinical Research Coordinator for the MICU in 1999, part-time while she was still working as a nurse, and then full-time. She has remained there since then and came on board to JEDI in May 2022.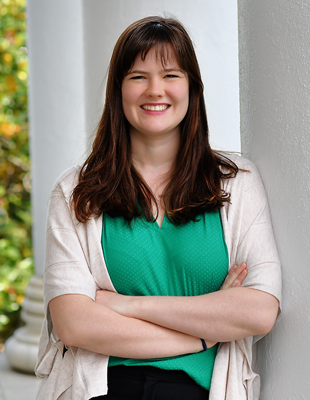 Clinical Research Coordinator
Caroline earned her Bachelor of Art in Global Public Health and Sociology from the University of Virginia in 2021, graduating with High Distinction. During her time as a student at UVA, Caroline worked as a Clinical Research Intern with the Gynecological Oncology Department at UVA. Additionally, she proposed and conducted her research project and developed a new volunteer program to support the Charlottesville community during the COVID-19 crisis in April 2020. Caroline joined the team in January of 2022, where she coordinates and supports clinical trials. In her free time, Caroline enjoys reading, hiking, and playing with her two dogs, Maisy and Zoey.
SERVICES OFFERED
Regulatory strategy advice, maintenance, and assistance
Protocol Development and Revision
Feasibility Assessment
Budget creation
Site selection support and maintenance
Source document review and editing
Case report form review and editing
Clinical trial support by Clinical Research Coordinators with strong clinically based backgrounds.
Subject recruitment, enrollment, and data collection according to GCP/ICH standards
Data management
Specimen collection, processing, storage
JEDI clinical services are coordinated through our University of Virginia School of Medicine offices

Send U.S. Mail to:
University of Virginia School of Medicine
Pulmonary and Critical Care Medicine
P.O. Box 800546
Charlottesville, VA 22908
Send packages to:
University of Virginia School of Medicine
Pulmonary and Critical Care Medicine
1 Hospital Drive
CDW Wing
Room 5610
Charlottesville, VA 22908