Hand and Upper Extremity Fellowship
Fellowship Overview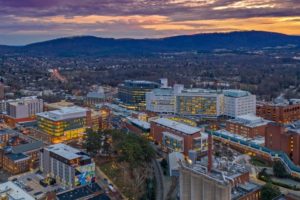 The University of Virginia Plastic Hand and Upper Extremity Fellowship is a collaboration between the Orthopedic and Plastic Surgery Hand Divisions. This fellowship creates a unique opportunity for multi-specialty education and training of the Hand and Upper Extremity Fellows.
Our Hand and Upper Extremity Fellowship prepares surgeons-in-training to render contemporary, compassionate and fiscally-responsible care for all pathologies afflicting the hand, wrist, elbow, and shoulder. We hope to inspire our fellows to give back to this specialty through engagement in scientific inquiry and practice, as a life long learner and teacher.
Our training emphasizes traumatic and acquired conditions of the hand, wrist, forearm, elbow, arm, and shoulder. This includes:
Peripheral nerve disorders
Microsurgery
Brachial plexus surgery
Sports-related injuries of the upper extremity
Arthroscopy of the hand, wrist, and elbow,
Joint replacement of the hand, wrist, elbow, and shoulder
Congenital hand surgery
The fellow works primarily with the Department of Orthopedic Surgery – Division of Hand & Upper Extremity Surgery faculty (Drs. Chhabra, Dacus, Freilich, and Deal) and the Department of Plastic Surgery – Division of Hand & Upper Extremity Surgery faculty (Drs. DeGeorge and Behar) on a rotating basis.
The fellow gains experience in complex brachial plexus surgery, peripheral nerve surgery, and tetraplegia surgery with Dr. Chhabra and Dr. DeGeorge.
The Orthopedic Hand and Upper Extremity fellow will work with the Plastic Surgery accredited hand fellow and share Hand Call and didactic teaching responsibilities. The 2 fellows will work with all 6 Orthopedic and Plastic Surgery faculty during the course of their training.
Fellowship Information
Duration: 1 year (August 1 to July 31)
Location: University of Virginia Health System
Goals and Characteristics
Upon completion, participants will be competent to treat congenital and acquired disorders from the brachial plexus to the fingertips in any practice setting.
Fellowship Goals Include:
The development of clinical expertise in diagnosis and management of disorders involving the upper extremity.
The refinement of communication skills to convey patient-oriented information.
The attainment of surgical expertise in traumatic, congenital and acquired disorders of the upper extremity.
The advancement of understanding of the anatomy and physiology of the upper extremity.
The exposure to ongoing clinical, translational, and basic science research and the process of lifelong learning.
These goals are attained through competency-based educational methods including clinical and didactic instruction, specialized hands-on wet laboratory experience, and formal research education and guidance. Applicants from the United States must have completed an orthopedic, general surgery, or plastic surgery residency and be Board-eligible or -certified. Applicants from outside the United States must have a current ECFMG certificate. This fellowship is one of two identical upper extremity fellowships offered at the University of Virginia, one is offered through the Department of Orthopedic Surgery and one is through the Department of Plastic Surgery. Both positions are ACGME accredited. Applicants should apply to both fellowships (Orthopedic Surgery or Plastic Surgery) and will be considered for both. Interviews for both positions are conducted together and 2 fellows total are selected per year. Rotations completed are identical and both fellows will work with members of the Orthopedic and Plastic Surgery faculty regardless of which fellowship they complete.
This fellowship participates in the NRMP match program.
Application Information
Applicants must submit to the UVA Plastic Surgery Fellowship Program through ASSH.
 Note this information:
ASSH has noted the following important features of the online fellowship application process:
Standardized application is based on the previous paper form – including upload links for picture, CV, and standardized tests (USMLE or equivalent). Areas for personal statement, list of publications, presentations, hobbies, and entry of college, postgraduate, medical, residency, and other education are also included.
Applicants can apply via ASSH via this link:   https://myaccount.assh.org/FellowshipAppHome
Applicants can send one application to as many programs as desired by selecting each program listed.
There are some associated costs to applicants:

The first 10 applications are free.
11 – 30 applications will have a fee of $20 each.
31 and over will have a fee of $25 per application.
These fees cover data management; however, charges should be less than the cost of mailing paper applications.
Applicants must be registered with the NRMP:
National Resident Matching Program
2450 N Street, NW, Suite 201
Washington, DC 20037-1141
(202) 828-0566
Contact Info for UVA Plastic Surgery Hand Fellowship:
Mindy C. Franke, Program Coordinator
University of Virginia Health System
Orthopedic Surgery Department
Charlottesville, VA 22908-0376
Applicant Requirements
Curriculum Vitae (CV)

USMLE/COMLEX Scores
Four letters of recommendation
Application Deadline
November 12, 2021
Interview Dates
Additional information may be obtained by contacting Mindy Franke at MCF3F@hscmail.mcc.virginia.edu.
The University of Virginia Hand Center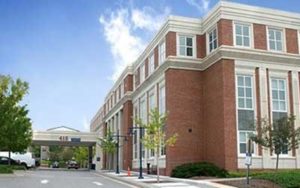 The University of Virginia Hand Center is a comprehensive multifaceted medical facility dedicated to the care of the hand and upper extremity. Located in Charlottesville, Virginia, the UVA Hand Center is a unique collaboration between the Departments of Orthopedic and Plastic Surgery. We have a skilled team of clinical assistants, nurses, physician assistants, and surgeons who are specialized in caring for disorders of the hand and upper extremity and who will provide a team approach to patient care.
Our center is equipped with an onsite radiology suite which is staffed with radiologists who specialize in musculoskeletal imaging, diagnostic studies, and interventional procedures. Our center also works in collaboration with HealthSouth Therapy Services who provide a certified hand and upper extremity therapist in every clinic to customize patient rehabilitation. Our team approach is unique and provides patients with access to professionally-trained specialists in multiple areas of healthcare all at one location.
Faculty
Current Fellow
Past Fellows