Medical Toxicology Rotation Topics
The Blue Ridge Poison Center manages a region encompassing 2.4 million people and receives 20,000 calls each year pertaining to human poisonings. Our clinical team is also involved in the care of all poisoned patients admitted to the University of Virginia Medical Center.
Rotating students, residents, and fellows will:
Review these cases daily and be actively involved in the initial management and treatment of these patients.
Learn to diagnose various toxic syndromes (anticholinergic, sympathomimetic, opioid, cholinergic, and withdrawal states).
Learn how to manage specific poisonings. These will include prescription drugs, over-the-counter drugs, herbal products, drugs of abuse, natural toxins, occupational chemicals, chemical warfare agents and household products.
Learn how to manage patients in remote wilderness regions. Wilderness medicine topics will be addressed. Outings to The Blue Ridge Mountains will be arranged for Wilderness Medicine training.
Be involved in accessing patients in the outpatient toxicology clinic that meets twice a month.
TOPICS COVERED DURING THE ROTATION
Gen Management
Acetaminophen
Salicylate
Iron
Caffeine
Hypoglycemics
Digitalis
Antihypertensives
Antidepressants
Opioids
Toxic Alcohols
Cocaine
Amphet/Metcath
Plants
Mushrooms
Vitamins
Caffeine
Anticonvulsants
Antihistamines
Anticoagulants
Antituberculosis
Antimalarial
Ergotamines
Antimicrobials

Neuroleptics
Drug Withdraw
Botulism
Tox Lab
Neurotansmitters
Antidotes
Mothballs
Rodenticides
Herbicides
Caustics/Batteries
Marine Animals
Food Poisoning
Herbal Medicine
Nicotine
Arsenic
Mercury
NMS/SS/MH
Sedative-Hypnotic
PCP
Hallucinogens
Marijuana
Hydrocarbons
Snakes

Smoke Inhalation
Insecticides/Nerve Agents
Lead
INH
NSAIDS
Strichnine
Antidotes
Hazmat
Lithium
Teratology
Inhalants
Murder
Cold injury
Heat illness
Lightning injuries
Wilderness trauma
Wilderness survival
Search & rescue
Tick-borne disease
Parasites
Dysbarism
High altitude illness

Life Support Learning Center's Youtube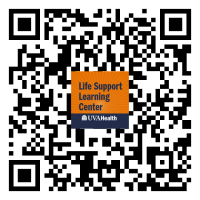 LSLC programs are designed to create learning opportunities that will enhance and expand the knowledge and skills of health care providers, improve the quality of health care delivery during emergency situations, and improve patient care.
To view presentations by Toxicology fellows on LSLC's Youtube, see below: