Wilderness Medicine Course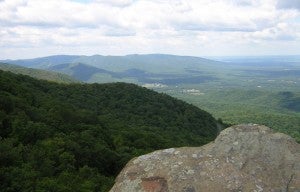 Course Description
Emergency Medicine elective #1307 will introduce students to the epidemiology, pathophysiology and clinical practice of Wilderness Medicine: the care of patients in austere environments lacking typical health care resources, often under harsh conditions.
The course will be taught using traditional lectures, human simulation, course reading assignments, and multiple practical workshops. View Entire Curriculum
The course is 2 weeks in length, including 8 days devoted to classroom and daily workshop activities and 3 days devoted to the final practicum. Students will have the opportunity to apply their knowledge in the daily workshops and in the 3-day practicum at the conclusion of the rotation which will consist of a wilderness excursion to the Shenandoah National Park or George Washington National Forest. Student grades will be based on classroom and workshop attendance as well as both a written and practical final exam to be completed at the end of the rotation.
Partners