Wilderness Faculty

Dr. Nathan Charlton, MD, FAWM
Associate Professor of Emergency Medicine
Director, Wilderness Medicine Education Program
Director, Medical Toxicology Fellowship Program
Associate Medical Director, Blue Ridge Poison Center
University of Virginia

Nathan Charlton obtained his medical degree at the University of South Florida in Tampa and then completed his emergency medicine residency at Palmetto Health Richland/USC in Columbia, South Carolina where he obtained a certificate in hyperbaric medicine. Growing up in Florida, he developed a love for the water and he enjoys snorkeling, diving, wakeboarding, surfing, and fishing. Research interests include natural toxins; he is currently involved in research on the thrombocytopenic effects of timber rattlesnake venom.  In addition to wilderness medicine, multiple medical mission trips have added international experience.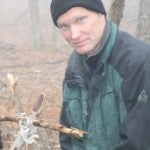 Dr. Christopher Holstege, MD
Professor of Emergency Medicine and Pediatrics
Chief, Division of Medical Toxicology
Medical Director, Blue Ridge Poison Center
University of Virginia
Christopher Holstege is Chief of the Division of Medical Toxicology and Associate Professor of the Departments of Emergency Medicine and Pediatrics at the University of Virginia.  In 2004, he integrated wilderness medicine into UVA's medical toxicology rotation to allow students and residents to gain training in wilderness medicine throughout the academic year.  In 2008, he led the team that designed and gained UVA School of Medicine approval for a 2-week intensive wilderness medicine course to occur each spring and fall.  This course integrates the expertise found within academia, private enterprise, and government entities to give trainees a broad depth of wilderness medicine training.  Dr. Holstege has published numerous articles pertaining wilderness medicine and is currently performing research in that realm. In 2008, in collaboration with the National Park Service, he completed a study on medical and traumatic injury encountered in the Shenandoah National Park that was published in the Journal of Wilderness and Environmental Medicine.  He currently serves as a member of the steering committee for the Appalachian Center for Wilderness Medicine. His wife and 6 children are avid hikers, campers, and rafters who frequent the Blue Ridge Mountains near their Virginia home and the Big Horn Mountains near their extended family's home in Wyoming and Montana.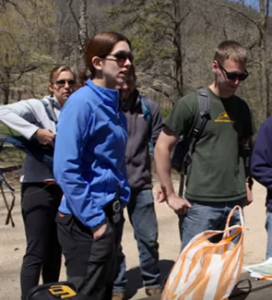 Dr. Heather Borek, MD

Assistant Professor of Emergency Medicine and Medical Toxicology
Associate Fellowship Director, Medical Toxicology
Associate Medical Director, Blue Ridge Poison Center
University of Virginia
Heather Borek is an Emergency Medicine physician and Medical Toxicologist at UVA. She is also the Associate Medical Toxicology Fellowship Director at UVA. Dr. Borek attended medical school at the University of Connecticut and completed both an Emergency Medicine residency and Medical Toxicology fellowship at UVA. She enjoys camping, hiking, and outdoor adventure races.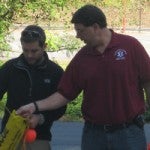 Jim Miller, RN, CFRN, NREMT-P, CCEMT-P
Mr. Miller (Photo: on right) is Captain of the Charlottesville-Albemarle Rescue Squad (CARS) Water Rescue Team.  He is also a flight nurse for AirCare 5.  He has extensive knowledge in water safety and water rescue.  Jim teaches swift water awareness for the Wilderness Medicine Rotation.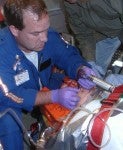 Buck DeForge, NREMT-P
Buck DeForge is a flight paramedic for the University of Virginia's Pegasus program.  He has extensive knowledge of flight operations and teaches helicopter safety and landing zone coordination.

John Gilday, RN, NREMT-P
John Gilday is the Resuscitation Coordinator for the University of Virginia and a flight nurse for UVA's Pegasus program. He is an avid outdoorsman and has extensive knowledge on orienteering and land navigation.