Critical Care Division
About
The University of Virginia's Critical Care Division is one of our largest Anesthesiology Divisions. This reflects the growing importance of critical care and perioperative medicine as part of the specialty of anesthesiology, as well as the increased need for intensivists as our population ages and case complexity increases. Our Division has fourteen faculty members and is led by our Division Chief, Robert H. Thiele, M.D.
At UVA, coverage in our three intensive care units (ICUs) are provided by our critical care anesthesiologists. Our three ICUs consist of: Cardiovascular and Thoracic CT-ICU, Neurological (stroke and neurosurgery) NN-ICU, and Surgical/Trauma ST-ICU. These three ICUs all have Co-Directors which are Matt Hulse, M.D., Bhiken Naik, M.B.B.Ch., and Stuart Lowson, M.B.B.S., respectively. All of our neurointensivists are board certified. Some of our intensivists also work as overnight "Rescue" physicians, and during the COVID-19 pandemic we integrated into the broader UVA ICU pool to provide coverage for the special pathogens unit.
A Message from the Division Chief
What makes me most proud of the Critical Care Division are the people – despite being the largest division in the Department, we function largely like a family. Our ICU team is professional, well-trained, and collegial – an absolute joy to work with. We also have a variety of individual interests and strengths (e.g. research, teaching, leadership work) that complement each other nicely and lead to a balanced group.
A major feature of the Critical Care Division is the extensive use of ultrasound and an interest in cardiovascular physiology. I am board certified in advanced perioperative TEE, was one of the original question writers for the NBE Examination of Special Competence in Critical Care Echocardiography (CCEeXAM), and hold a Certificate of Completion (COC) for the ACCP's Critical Care Ultrasonography course. Four of our faculty are TEE-certified and have undergone additional fellowship training in cardiothoracic anesthesia. In addition to bedside transthoracic (and in some cases transesophageal) echocardiography, many of our faculty are competent at performing chest wall ultrasound, abdominal ultrasound, and examining deep venous structures. Our Cardiovascular & Thoracic CT-ICU is particularly rich in the opportunity to utilize bedside ultrasound.
We have fourteen board-certified, full time faculty intensivists, several of whom have dual subspecialty interests (e.g. cardiac anesthesia, neurocritical care board certification). Our faculty come from a variety of institutions, having completed their fellowships at the University of Virginia, University of Florida, Duke University, Vanderbilt, Johns Hopkins, Medical University of South Carolina, Massachusetts General Hospital, University of Chicago, and the University of Michigan. While we do not have any open positions currently, we are always interested in hearing from outstanding candidates, including trainees thinking about where they might take their first faculty position.
Our Division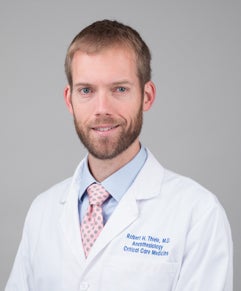 Robert H. Thiele, MD
Critical Care Anesthesia Division Chief
Robert H. Thiele, MD, Critical Care Anesthesia Division Chief
Dr. Thiele is a cardiac anesthesiologist and intensivist (ICU doctor) at UVA. An Associate Professor of Biomedical Engineering, and an engineer by training, he is particularly interested in transesophageal ultrasonography and critical care ultrasound, as well as the use and development of advanced monitoring technology. He is an at-large member of the Board of Directors for the University Physicians Group, in addition to serving on the Finance Committee and Investment Subcommittee.
Read Dr. Thiele's Full Bio
Link to Dr. Thiele's Publications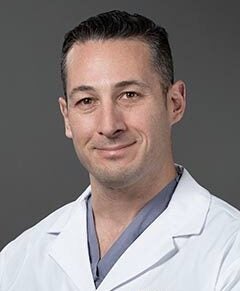 Jonathan M. Curley, MD
Assistant Professor
Jonathan M. Curley, MD
Jonathan Curley is an Assistant Professor of Anesthesiology and Critical Care Medicine in the Department of Anesthesiology at the University of Virginia. He specializes in caring for critically ill patients throughout the peri-operative period. In addition to anesthesiology and critical care medicine, he has specialized training in ultrasonography including perioperative transesophageal echocardiography, point of care ultrasonography, and critical care echocardiography.
Outside of his clinical work he is involved in multidisciplinary education for various intensive care divisions at the University of Virginia and has research interests in clinical bedside ultrasonography, hemodynamic monitoring, and bringing critical care specific clinical skillsets into operating room for the general anesthesiologist.
Read Dr. Curley's Full Bio
Link to Dr. Curley's Publications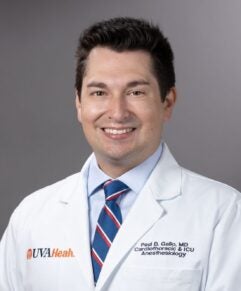 Paul D. Gallo, MD
Assistant Professor
Paul D. Gallo, MD
Dr. Gallo is a cardiothoracic anesthesiologist and critical care physician. He joined the University of Virginia as an Assistant Professor of Anesthesiology in 2022. Originally from Wisconsin, he received a BSN from Marquette University and a medical degree from Georgetown University. He completed an anesthesiology residency at the University of Wisconsin, and dual fellowship training in critical care and cardiothoracic anesthesiology at Columbia University in New York City.
His professional interests include integrating complex care between the OR and ICU environments, medical education, and interdisciplinary collaboration. Outside of work, he enjoys spending time with his family, running/biking, and cheering on the Green Bay Packers.
Link to Dr. Gallo's Publications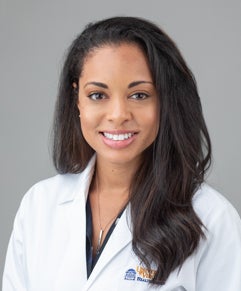 Ebony J Hilton, MD
Associate Professor
Ebony J Hilton, MD
Dr. Ebony Jade Hilton received her MD from the Medical University of South Carolina (MUSC) in 2008. She remained at MUSC for completion of her Residency in Anesthesia, followed by a Fellowship in Critical Care Medicine. In 2013 Dr. Hilton made history as she was hired as the 1st African American Female Anesthesiologist since the hospital's opening in 1824. In 2018 she relocated to continue her efforts at the University of Virginia.
Throughout her tenure as a Critical Care Anesthesiologist, Dr. Hilton's passions have centered on exploring the issue of health disparities, particularly as it pertains to race, and bridging the gap between physicians and the communities they serve. Her efforts have been recognized by the National Newspaper Publishers Association for the 2021 National Leadership Award, as well as the National Medical Association and the National Minority Quality Forum as one of the top 40 under 40 Leaders in Health Care award recipients.
With the advent of the COVID-19 Pandemic, Dr. Hilton seamlessly transitioned her clinical responsibilities covering the ICU to become a leader on public health messaging and strategic design. In addition to orchestrating and participating in numerous town halls she assisted in organizing testing and vaccination centers, and even wrote an award winning children's book entitled, "We're Going To Be OK" to promote health literacy during this time of great uncertainty. Dr. Hilton's was invited to participate as a medical commentator on platforms such as MSNBC, CNN, and CBS, speaking on matters pertaining to health justice, impacts of necropolitics, and influence of the social determinants of health on both acute and long term outcomes. Her efforts were summarized in the literary works of the Pulitzer Prize Winner, Lawrence Wright, in the December 2020 edition of The New Yorker, and his published book, The Plague Year: America in the Time of Covid.
Read Dr. Hilton's Full Bio
Link to Dr. Hilton's Publications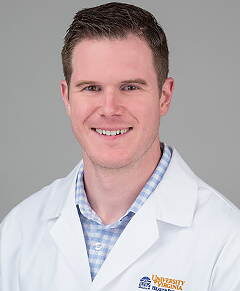 Matthew C. Hulse, MD
Associate Professor
Matthew C. Hulse, MD
Dr. Hulse is an Assistant Professor of Anesthesiology in the Division of Critical Care Medicine at the University of Virginia. He serves as medical director of the Thoracic and Cardiovascular
Surgical Intensive Care Unit (TCV-ICU) where he specializes in the post-operative critical care management of patients undergoing complex cardiac, thoracic, and vascular surgery
procedures.
Dr. Hulse writes for the American board of Anesthesiology (ABA) Advanced Written Exam and was inducted into the Academy for Excellence in Education in 2021. His research interests include right ventricular failure, mechanical circulatory support, and quality improvement after cardiac surgery.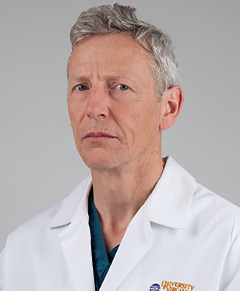 Stuart M. Lowson, MBBS Associate Professor
Stuart M. Lowson, MBBS
Dr. Lowson is a tenured associate professor and co-director of the Surgical Trauma ICU. Dr Lowson is also an attending in the Preoperative Optimization and Evaluation Center which ties in with his interest in perioperative medicine – both the pre and postoperative phases. Dr. Lowson has an interest in cardiac
evaluation, peri-operative anemia management blood conservation and serves on the hospital's transfusion committee.
Read Dr. Lowson's Full Bio
Link to Dr. Lowson's Publications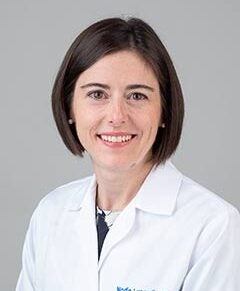 Nadia Lunardi, MD, PhD
Associate Professor
Nadia Lunardi, MD, PhD
Dr. Lunardi is a neuro-anesthesiologist and Critical Care physician, an Associate Professor of Anesthesiology, and the Principal Investigator of a Neuroscience research laboratory. She provides intraoperative and postoperative care to neurosurgical and neurological patients in the operating room and in the Neuro Intensive Care unit. Her laboratory's research focus is on the interactions between anesthetics and sleep, and the mechanisms of postoperative delirium.
She is recognized as a local and national leader in her field of research, serving as UVa Neuroscience Graduate Program mentor and having received prestigious research awards from the International Anesthesia Research Society and the National Institutes of Health.
Venkat R. Mangunta, MD
Assistant Professor
Venkat R. Mangunta, MD
During college, after the September 11th terrorist attack, he decided to join the armed forces and was commissioned as an officer in the US Navy and served five years as an active duty medical officer. He completed a year of General Surgery Training at the University of Missouri School of Medicine at the Naval Medical Center San Diego. He served as a Naval Medical Officer and Naval Flight Surgeon with Marine Attack Squadron 542 from 2009-2012.
After military service Dr. Mangunta completed an Anesthesiology residency at the University of Massachusetts School of Medicine. He completed a Fellowship in Critical Care Medicine at the Johns Hopkins University School of Medicine in Baltimore, and a Fellowship in Cardiovascular Anesthesia at the Baylor College of Medicine/Texas Heart Institute in Houston. He became a Cardiovascular Anesthesiologist and Critical Care Physician at the Saint Luke's Mid America Heart Institute in Kansas City where he staffed the CVICU and cardiothoracic operating rooms at one of the top 15 busiest heart transplant centers in the nation.
He holds the ABS Certification in Anesthesiology and Critical Care Medicine from the American Board of Anesthesiology. His research interests include: Airborne Infectious Diseases and Isolation Strategies, Cardiogenic Shock and Microvascular Shock, Operative Crew Resource Management (CRM) and Communication, Mechanical Circulatory Support, and VV ECMO for Pulmonary Failure. He joined UVA in August of 2021.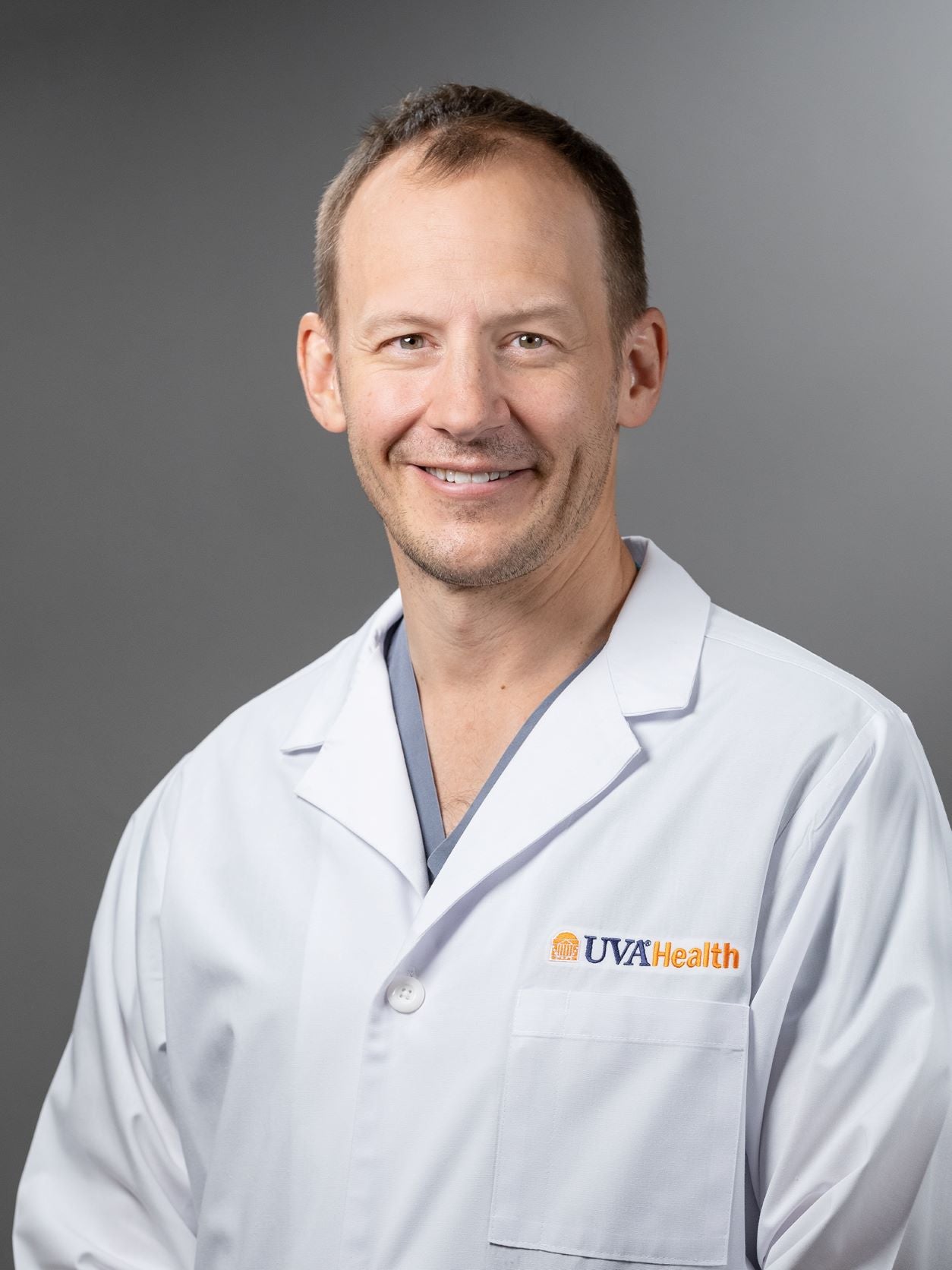 Michael Mazzeffi, MD, MPH, FASA
Anesthesiology Vice Chair of Faculty Affairs & Development, Medical Director Cardiothoracic Intensive Care Unit
Michael Mazzeffi, MD, MPH, FASA
Dr. Mazzeffi is a cardiothoracic anesthesiologist and critical care physician. He also serves as the Vice Chair for Faculty Affairs and Development in the department of Anesthesiology. He completed medical school at Tulane University, residency at Mt. Sinai School of Medicine, and his fellowships at Emory University.
He has Master's degrees in Public Health and Clinical Research and maintains an active research program in perioperative outcomes research and blood coagulation. His research has been funded by the Society of Cardiovascular Anesthesiologists and Anesthesia Patient Safety Foundation. He is an active member of the Society of Cardiovascular Anesthesiologists and is chair of its ECMO committee. He is also a fellow of the American Society of Anesthesiologists.
Outside of work he enjoys running, traveling, fly-fishing, and spending time with family.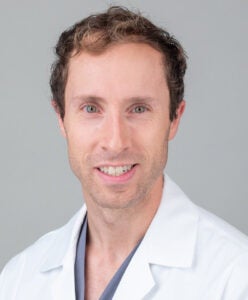 Matthew J. Meyer, MD
Assistant Professor
Matthew J. Meyer, MD
Dr. Matthew Meyer is a critical care anesthesiologist and Assistant Professor of Anesthesiology. He is co-chair of the UVA Health Sustainability Committee and treasurer of the Virginia Clinicians for Climate Action.
His research interest includes  perioperative efficiency. He promulgates the message that  sustainable healthcare is high-value healthcare through writing, speaking and advocacy.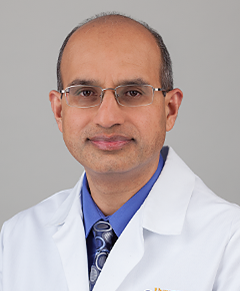 Bhiken Ishwarlal Naik, MD
Associate Professor
Bhiken Ishwarlal Naik, MD
Dr. Naik is a tenured Associate Professor of Anesthesiology and Neurological Surgery, Associate Medical Director of the Nerancy Neuroscience Intensive Care Unit and the Vice-Chair of Clinical Research for the Department of Anesthesiology.
He is board certified in Anesthesiology, Critical Care and Neurocritical Care through the American Board of Anesthesiology. His clinical practice encompasses patients with neurological diseases in the operating room and intensive care unit. Dr. Naik's research interest includes predictions of postoperative complications, creating data equity for low-middle-income countries and developing recovery trajectories after surgery using mHealth technology.
Dr. Naik is the Principal Investigator for the Multicenter Perioperative Outcomes Group at UVA and is currently completing his Masters in Clinical Research at the School of Public Health. He serves on multiple national committee's including the American Society of Anesthesiologist, Society of Neuroscience in Anesthesiology and Critical Care and the North American Spine Society.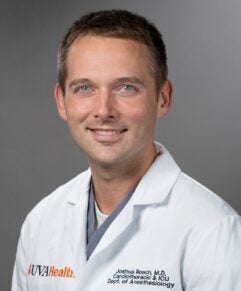 Joshua Roach, MD
Assistant Professor
Joshua Roach, MD
Joshua Roach, MD, is board-certified in anesthesiology as well as adult critical care medicine, and completed a fellowship in cardiothoracic anesthesiology in June, 2022. Dr. Roach grew up in West Virginia and earned his medical degree from West Virginia University. He completed residency training in anesthesiology at the University of Virginia, and completed fellowship training in critical care and cardiothoracic anesthesia at The Johns Hopkins School of Medicine in Baltimore.
His professional interests include the neurocognitive and cardiac rehabilitation of patients undergoing transcatheter aortic valve procedures, as well as becoming a leader in the education of tomorrow's providers. In his spare time, he enjoys running, gardening, hiking, and spending time with his partner and two dogs.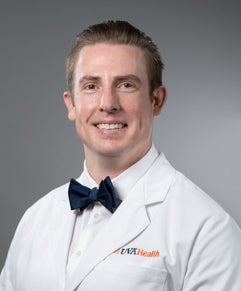 D. Keegan Stombaugh, MD
Assistant Professor
D. Keegan Stombaugh, MD
Dr. Stombaugh is a cardiothoracic and critical care anesthesiologist at UVA. He specializes in the care of patients undergoing cardiac, thoracic, and vascular procedures. In addition, he works as an intensivist in the cardiovascular and thoracic surgical ICU. His primary academic interest is medical education.
Read Dr. Stombaugh's Full Bio
Link to Dr. Stombaugh's Publications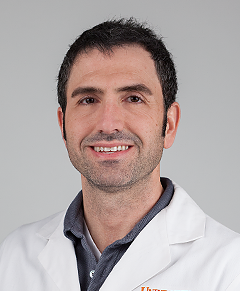 Danny J Theodore, MD
Associate Professor
Danny J Theodore, MD
Danny Theodore is the Fellowship Director of the Anesthesia Critical Care Fellowship and the Director of Respiratory Therapy. He is an Associate Professor of Anesthesiology and specializes in critical care and neurocritical care. He is dual board certified in neuro critical care.
Dr. Theodore is heavily involved in the Society of Critical Medicine as a member of the neurocritical care subcommittee and the respiratory care subcommittee. He is also currently the SCCM national representative for respiratory care and holds the title of Fellow of the American College of Critical Care Medicine. His current research interests are in traumatic brain injury and acute respiratory distress syndrome.
Read Dr. Theodore's Full Bio
Link to Dr. Theodore's Publications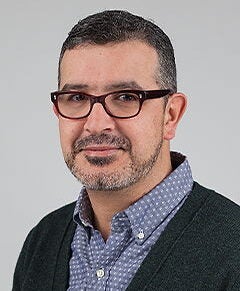 Mohamed Tiouririne, MD
Professor
Mohamed Tiouririne, MD
Dr. Tiouririne is a professor in the Department of Anesthesiology at the University of Virginia. He is a trained Obstetrician and Gynecologist, Anesthesiologist and a Critical Care Medicine Doctor. Dr. Tiouririne is considered an expert in Obstetric Anesthesiology and holds a dual appointment with the department of Obstetrics and Gynecology. His interests expand beyond the labor and delivery unit and encompass critical care medicine with a specific interest in maternal critical care.
He is the medical Director of our Surgical Admission Suite and Post Anesthesia Care Unit (PACU). Dr Tiouririne served as the Director of Obstetric Anesthesiology for many years and served as the Co-chair for the establishment of the Society of Obstetric Anesthesia and Perinatology recommendation for ERAS after Cesarean section. He was the recipient of the Dean's Clinical Excellence Award in 2017.
Read Dr. Tiouririne's Full Bio
Link to Dr. Tiouririne's Publications
Our Intensive Care Units
Our Critical Care Division faculty cover the following ICUs:
Cardiovascular and Thoracic CT-ICU
The University of Virginia's Cardiovascular and Thoracic Intensive Care Unit (CT-ICU) is a 24 bed ICU unit caring for high acuity patients who have undergone various cardiac, thoracic, and vascular procedures. Staffed by a total of 14 attendings of the Department of Anesthesia's critical care division, and working closely with a team of critical care fellows, residents, and advanced-practice providers, the multidisciplinary team provides care to thousands of ICU patients per year.
The CT-ICU is committed to providing the highest quality training for future leaders, educators, and practitioners of cardiothoracic critical care. We offer a breadth of clinical experience including exposure to:
Coronary artery bypass surgery
Minimally invasive valve surgery
Aortic surgery
Robotic Thoracic surgery
Heart and lung transplants
Ventricular assist devices
ECMO (Extracorporeal Membrane Oxygenation)
Pulmonary endarterectomy
Structural Heart procedures
In the ICU, critical care fellows organize teaching/work rounds, formulate care plans, and facilitate communication between the ICU team and surgical services, consultative services, and family members.
Neurological NN-ICU
Our department shares equal coverage of our Neurology ICU with critical care trained neurologists. All of our neurointensivists are board-certified or in the process of seeking additional subspecialty certification. In the NN-ICU we care for patients who have experienced stroke (ischemic and hemorrhagic), seizure disorders, traumatic brain injury, cerebral aneurysm rupture, major spine surgery, as well as less common but life-threatening neurological disorders.
Surgical ST-ICU
On the Surgical and Trauma ST-ICU, we care for patients from several different surgical specialties including solid organ transplant, general surgery, major orthopedic surgery, plastics, ENT, urology and OBGYN. This creates an interesting mix of patients, clinical issues and management strategies. It presents challenges in communication and care coordination, but we are fortunate to have good professional relationships with our surgical colleagues as well as a culture that encourages professionalism and collegiality.
We have a multidisciplinary attending team that consists of trauma/surgical ST-ICU and anesthesiology intensivists who provide an interesting mixture of perspectives, approaches and teaching. All of our attendings are interested in teaching and supervising.
The resident staff come from surgery, anesthesiology and emergency medicine. They again provide a blend of thought processes and perspectives. We have a very solid and long-term team of NPs that are there for advice and help – and happily provide assistance in a collegial manner. The NPs and residents work very well together, and we encourage mutual support.
Overall, the ST-ICU is an interesting blend of patients, clinical issues, care teams, faculty and staff that provide a good education in a wide range of clinical problems within a supportive, collegial culture.
SPU/MICU
Drs. Theodore and Thiele spent time working in the Special Pathogens Unit (SPU) during the COVID-19 pandemic. Dr. Theodore continues to work in the MICU as a nocturnist, building important bridges between our division and our pulmonary-CCM colleagues.
Two of our intensivists were recently awarded K-08 funding from the NIH. The research interests of our division are broad, and include neurocognitive dysfunction and sleep disturbances in the ICU setting (Nadia Lunardi, M.D., Ph.D.), perturbations in subcellular energetics, the potential role of exercise "preconditioning" in protecting patients from sepsis, advanced hemodynamic monitoring, right ventricular protection (Thiele), and a variety of database work conducted through both STS and MPOG (Naik, Hulse).
Research Interests
Neurocognitive dysfunction
Sleep disturbances in the ICU setting
Perturbations in subcellular energetics
Exercise "preconditioning"
Advanced hemodynamic monitoring
Right ventricular protection
Database research (MPOG)
Research Funding
Apple: Thiele
Engineering in Medicine: Thiele
NIH (NINDS, K-08): Lunardi
NIH (NIGMS, K-08): Thiele
IARS Mentored Research Award: Lunardi
Society of Cardiovascular Anesthesiologists: Thiele
Ivy Foundation: Thiele
Publications
Thiele RH. Sarosiek BM. Modesitt SC. McMurry T. Tiouririne M. Martin L. Blank RS. Shilling A. Browne J. Bogdonoff D. Bauer T. Hedrick TL. "Development and Impact of an Institutional Enhanced Recovery Program on Opioid Use, Length of Stay, and Hospital Costs within an Academic Medical Center: A Cohort Analysis of 7,774 Patients." Anesthesia & Analgesia 132: 442-455, 2021 [PMID: 33105279].
Osuru HP, Paila U, Ikeda K, Zuo Z, Thiele RH. "Anesthesia-Sepsis-Associated Alterations in Liver Gene Expression Profiles and Mitochondrial Oxidative Phosphorylation Complexes." Front Med (Lausanne). 7: 581082, 2020 [PMID: 31307382].
Hedrick TL, Hassinger TE, Myers E, Krebs ED, Chu D, Charles AN, Hoang SC, Friel CM, Thiele RH. "Wearable Technology in the Perioperative Period: Predicting Risk of Postoperative Complications in Patients Undergoing Elective Colorectal Surgery." Dis Colon Rectum 63: 538, 2020 [PMID: 32015289].
Saugel B. Thiele RH. Hapfelmeier A. Cannesson M. "Technological Assessment and Objective Evaluation of Minimally-Invasive and Non-Invasive Cardiac Output Monitoring Systems." Anesthesiology 133: 921, 2020 [PMID: 32773696].
Yoon U, Bartoszko J, Bezinover D, Biancofiore G, Forkin KT, Rahman S, Spiro M, Raptis DA, Kang Y; ERAS4OLT.org Working Group. "Intraoperative transfusion management, antifibrinolytic therapy, coagulation monitoring and the impact on short-term outcomes after liver transplantation – A systematic review of the literature and expert panel recommendations." Clin Transplant. 2022 Mar 6;e14637. doi: 10.1111/ctr.14637. Online ahead of print.
Thiele RH, Ikeda K, Osuru HP, Zuo Z. "Comparison of Broadband and Discrete Wavelength Near Infrared Spectroscopy Algorithms for the Detection of Cytochrome aa3 Reduction." Anesthesia & Analgesia 129: 1273, 2019 [PMID: 29916864].
Naik BI, Kuck K, Saager L, Kheterpal S, Domino KB, Posner KL, Sinha A, Stuart A, Brummett CM, Durieux ME, Vaughn MT, Pace NL; MPOG EOS Investigator Group. "Practice Patterns and Variability in Intraoperative Opioid Utilization: A Report From the Multicenter Perioperative Outcomes Group." Anesth Analg. 2021. [PMID: 34291737].
Mayer SA, Frontera JA, Jankowitz B, Kellner CP, Kuppermann N, Naik BI, Nishijima DK, Steiner T, Goldstein JN; CNS Bleeding/Neurosurgery Subgroup of the NHLBI Hemostasis Trials Outcomes Working Group. "Recommended Primary Outcomes for Clinical Trials Evaluating Hemostatic Agents in Patients With Intracranial Hemorrhage: A Consensus Statement." JAMA Netw Open. 2021, [PMID: 34473266].
Colquhoun DA, Leis AM, Shanks AM, Mathis MR, Naik BI, Durieux ME, Kheterpal S, Pace NL, Popescu WM, Schonberger RB, Kozower BD, Walters DM, Blasberg JD, Chang AC, Aziz MF, Harukuni I, Tieu BH, Blank RS. "A Lower Tidal Volume Regimen during One-lung Ventilation for Lung Resection Surgery Is Not Associated with Reduced Postoperative Pulmonary Complications." Anesthesiology. 2021, [PMID: 33635945].
Illendula M, Osuru HP, Ferrarese B, Atluri N, Dulko E, Zuo Z, Lunardi N. "Surgery, anesthesia and Intensive Care environment induce delirium-like behaviors and impairment of synaptic function-related gene expression in aged mice." Front Aging Neurosci 12:542421, 2020 [PMID:33088271].
Hilton EJ, Goff KL, Sreedharan R, Lunardi N, Batakji M, Rosenberger DS. "The flaw of Medicine: addressing racial and gender disparities in Criti​cal Care." Anesthesiol Clin 38(2):357, 2020 [PMID:32336389].
Lunardi N, Sica R, Atluri N, Salvati KA, Keller C, Beenhakker MP, Goodkin HP, Zuo Z. "Disruption of Rapid Eye Movement sleep homeostasis in adolescent rats after neonatal anesthesia." Anesthesiology 130(6):981, 2019 [PMID:30946702].
Hulse, M., Rosner, M.H. "Drugs in Development for Acute Kidney Injury." Drugs 79: 811, 2019 [PMID: 31004331].
Huls​e M. "Propofol Related Infusion Syndrome: Implications for Nutrition in the Intensive Care Unit." Practical Gatroenterology 45: 30, 2021.
Konkol S, Morrisette M, Hulse M, Enfield K, Mihalek A. "Outcomes Following the Use of Angiotensin II in Patients with Postoperative Vasoplegic Syndrome: A Case Series." Annals of Cardiac Anesthesia (Accepted, Pre-publication).
Education
Education is an important focus of our division. We have an ACGME-accredited fellowship led by Fellowship Director Dr. Naik, M.B.B.Ch., and we accept two fellows a year. Anesthesiology and surgery residents rotate regularly through all of our ICUs.
Undergraduate Medical Education
Many of our medical students who are interested in anesthesiology and/or critical care spend a month rotating through our CT-ICU. This ICU is staffed almost exclusively by anesthesiologists, which allows them to get to know our faculty, many of whom write their letters of recommendation for residency positions.
Residency
Our four-year anesthesiology residents spend one month in our Pediatric ICU, ST-ICU, neuro NN-ICU, and CT-ICU. Three year residents (who do an internship elsewhere) spend one month in our ST-ICU, neuro NN-ICU, and CT-ICU. All residents are offered the opportunity to do additional elective time in any of our ICUs during their CA-3 year.
Fellowship in Critical Care
We offer a one year Fellowship in Critical Care Anesthesiology, and can accept up to four fellows per year. Our fellowship is highly flexible and can be tailored to the needs of the individual, with elective opportunities in a variety of consulting services (e.g. nutrition) as well as in clinical research, and in transesophageal echocardiography.
Our fellowship is not limited to anesthesiologists. We have trained board-eligible general surgeons and we welcome the opportunity to train intensivists with a background in emergency medicine.
More About Education
Our fellows serve as instructors for residents, medical students, nurse practitioners, and nursing staff. Fellowship didactics throughout the year include case-based presentations, journal clubs, POCUS and TEE training, participation in simulation sessions, and board review sessions throughout the year.
Residents in the Department of Anesthesia rotate for 1 month in the ICU Division during their CA-1 year and continue to hone their skills in the post-operative management of critically ill patients. Residents gain exposure to a variety of uncommon operating room procedures, including diagnostic and therapeutic bronchoscopies, thoracentesis and chest tube placement, and placement of dialysis catheters. Residents interested in critical care medicine and cardiothoracic anesthesia can also begin their training in transesophageal echocardiography and the requirements for the basic transesophageal echocardiography exam (Basic PTeEXAM).
The CT-ICU also serves a large role in the School of Medicine as a site for the medical student Advanced Clinical Elective (ACE) program. The ACE program includes a 4-week clinical rotation during which time students develop advanced clinical skills as they take on increased responsibilities for the evaluation and management of patients. ACE Students are integrated as members of the healthcare team and focus on the management of multi-system disease. They become skilled in the diagnosis and management of respiratory, cardiovascular, metabolic, and hemodynamic compromise and they develop treatment plans under supervision from an attending. ACE Students receive feedback in preparation for the start of residency training.