About
Did you know that...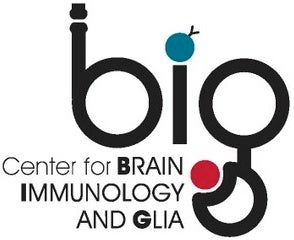 There are at least as many glia cells as neurons in the brain?
The immune system is constantly surveying the brain?
Brain immunity supports brain function and may make you smarter?
Immune malfunction may underlie Autism spectrum disorders?
Many neurodegenerative conditions can be attenuated by boosting immune activity?
Major breakthroughs in immunology were made by studying Multiple Sclerosis?
UVa School of Medicine has recently launched this multidisciplinary research center focused on
Brain Immunology and Glia (BIG) research?