Southwest Virginia Community Advisory Board
SWVA Community Advisory Board (CAB) was formed by the UVA Cancer Center with the support of key stakeholders from the Southwest Virginia region. Over 30 representatives from Lenowisco, Cumberland Plateau, and Mount Rogers Health District now sit on the CAB to address cancer disparities and the lack of healthcare access in rural Appalachia. Cancer survivors, community members, healthcare professionals, government, and nonprofit organizations comprise the board dedicated to eliminating cancer in Southwest Virginia.
Our 2020-2021 Impact
Community Action Teams
Two Community Action Teams were formed through the Patient-Centered Outcomes Research (PCOR) skill-based training program: Cancer Prevention and Cancer Early Detection. Each action team used a multi-step process to set priorities involving a qualitative review of regional data, a causal model, community voting, and asset mapping. These action teams focus on four priorities: Lung Cancer, Colorectal Cancer, Human papillomavirus (HPV), and Tobacco Cessation.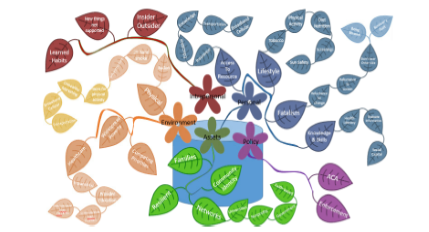 Lung Cancer: Provide education and strategies to reduce barriers to cancer screenings to physicians, other healthcare providers, and the public about low and no-cost lung cancer screening resources for low-income and under and uninsured populations.
Colorectal Cancer: Advocate for state and federal policies that improve access to health insurance and/or free or low-cost screenings for colorectal cancer.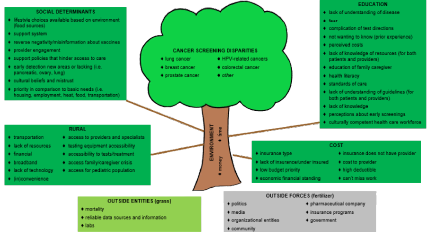 Tobacco Cessation: Increase evidence-based educational programs to discourage the use of all tobacco products and encourage the use of cessation services.
Human Papillomavirus (HPV): Provide education to Virginians about the effectiveness of the HPV vaccination in preventing HPV-associated cancers, provide education on HPV and HPV vaccination, and provide connections to HPV resources.
SWVA CAB Co-Chairs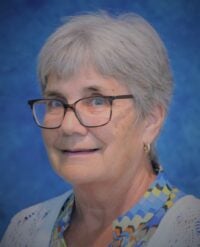 Dianne Morris
Health District 1

Co-Chair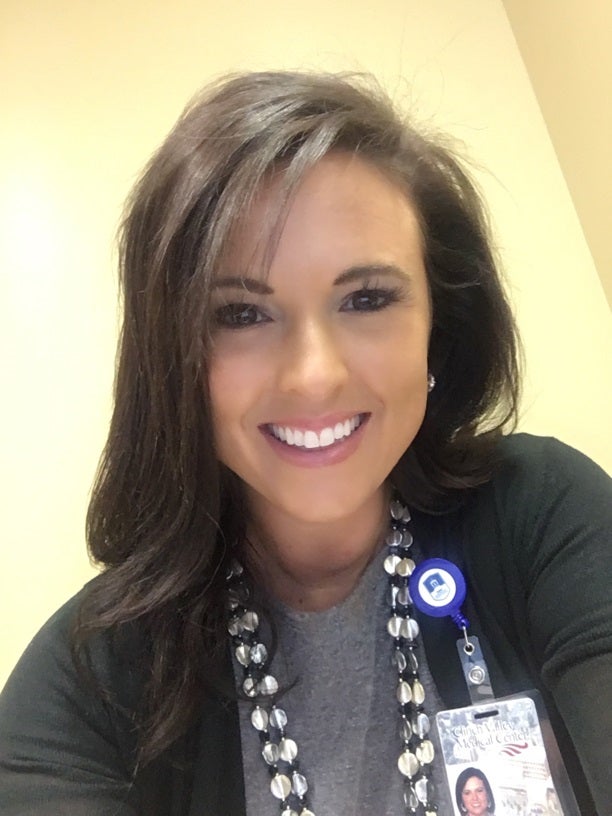 Sarah Ramey
Health District 2

Co-Chair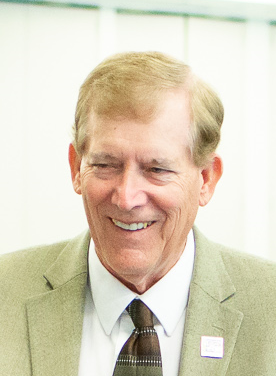 Howard Chapman
Health District 3

Co-Chair

Partners & Contributors
Emory & Henry College
Southwest Virginia Federally Qualified Health Systems
Tri-Area Community Health (TACH)
Stone Mountain Health System (SMHS)
Clinch River Health System
Virginia Department of Health
Scott County Public Schools
Southwest Virginia Community Health Systems (SVCHS)
Integrated Translational Health Research Institute of Virginia (iTHRIV)
National Institutes of Health/NCI
Ballad Health
Mountain Empire Older Citizens (MEOC)Mountain Empire Community College (MECC)
Dr. Headrick, MD, CHI Memorial Chest and Lung Cancer Center
Southwest Virginia Community Pharmacies
Gates Pharmacy
The University of Virginia's College at Wise (UVAWISE)
Virginia Cooperative Extension
Virginia Foundation for Healthy Youth (VFHY)
VFHY Southwest Virginia Tobacco Prevention Grantees
The Rapha Foundation
Virginia Health Catalyst