Geriatric Clinical Sites
An important goal of the UVA Geriatric Fellowship Program is to provide fellows with an exceptionally diverse clinical experience. In every setting, fellows are closely supervised and taught by faculty physicians.
Community & Ambulatory Sites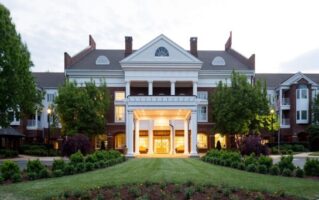 Medical Director: Thomas Bradley Murray, MD
WCBR is the largest and foremost integrated continuing care retirement community (CCRC) in Charlottesville. The campus houses about 400 residents and includes apartments and cottages for independent living, an assisted living section, and a nursing section that provides skilled, intermediate and long term care. The facility also has an on-site ambulatory care clinic. Dr. Murray and his team provide high-quality care to patients across the spectrum of care at WCBR.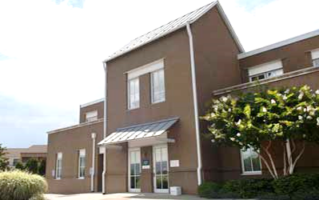 Medical Director: Karen Starr, MD
JABA offers a wide range of services to older individuals from Charlottesville and the surrounding region. A senior center provides activities, meals, transportation, peer counseling, advocacy services, social services, nursing care, and health education programs.
JABA operates a number of community service projects in addition to on-site adult day care programs and a home care program. A long-term care ombudsman program is located at JABA.
In the same building, the UVA Geriatric Fellowship Program operates an ambulatory geriatric clinic. Our fellows have a primary care continuity clinic at JABA under the direct supervision of Dr. Starr and other faculty.
Medical Director: Rebecca Mullan M.D.
The UVA Geriatric Medicine section has operated an ambulatory primary care clinic at The Colonnades in Charlottesville for over 30 years. The Colonnades is a CCRC that provides skilled nursing, assisted living and independent living care for older adults. Dr. Rebecca Mullan, a graduate of the UVA Geriatric Medicine fellowship, works in partnership with Dr. Christina Tieu, to care for patients in the ambulatory clinic and assisted living facility.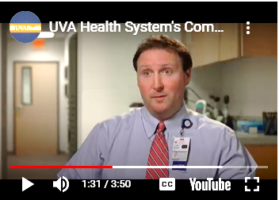 Medical Director: Justin Mutter, MD
Virginia at Home is UVA's home-based primary care program dedicated to caring for frail, elderly home-bound patients in our community. Dr. Mutter leads a multi-disciplinary team of skilled nurse practitioners, nurses, pharmacists and social workers to care for complex, multi-morbid patients. Fellows are an integral part of the Virginia at Home team and will be performing home visits once per week for the duration of the training year.
Inpatient Sites
The University of Virginia Hospital is a 6oo+ bed academic teaching hospital in Charlottesville, Virginia, with a full range of quarternary level services. UVA Hospital is consistently ranked among "America's 100 Top Hospitals".
During the geriatric inpatient rotation, fellows work with geriatric faculty on a general medicine ward.