Hospice & Palliative Medicine Fellowship
Want to Know More About Palliative Medicine?
Learn More
Welcome! The University of Virginia Hospice and Palliative Medicine Fellowship Program provides a rich one-year clinical and research experience.
Dedicated, board-certified faculty, a comprehensive curriculum, diverse settings, and a strong institutional commitment to palliative medicine provide a unique training experience for those physicians wishing to become highly-skilled clinicians and leaders in Hospice and Palliative Medicine. At the completion of the fellowship, the fellow will be eligible for board certification in Hospice and Palliative Medicine.
Want to Know More About Palliative Medicine?
Learn More
PROGRAM OVERVIEW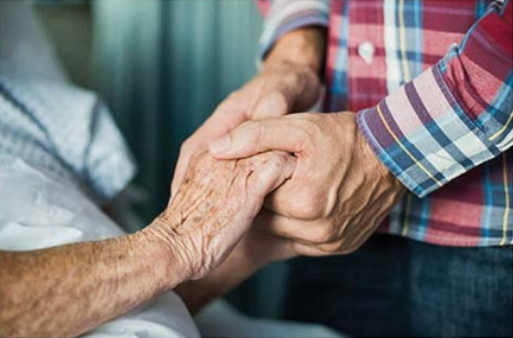 Fellows who complete our program will:
Obtain the knowledge and skills necessary to provide care for patients and families facing life-threatening or life-limiting illnesses
Learn the administrative skills needed to direct and manage a palliative care program or hospice organization
Develop those practices which will foster a life-long commitment to learning and practice improvement, including self-reflective practices
Apply evidence-based practice to clinical care
Develop excellent teaching skills
Incorporate professional, interpersonal, and communication skills essential to providing compassionate care to patients and families, working within a multidisciplinary team, and communicating with other professionals
Diverse clinical training settings include the UVA Medical Center, ambulatory clinic in the Emily Couric Clinical Cancer Center,   Hospice of the Piedmont, Hospice of the Shenandoah, and several local inpatient hospice care facilities. In all settings, care is provided for patients across the continuum of serious illness, including diagnosis, treatment, remission or cure, and end of life.
UVA was named a "Palliative Care Leadership Center" in September 2015 by the Center to Advance Palliative Care, based on "clinical excellence, outstanding reputation, and experience" and "use of evidence-based best practices for palliative care."
---
UVA Inpatient Palliative Care Consult Service
The busy interdisciplinary team includes a physician, nurse practitioner, dedicated social worker, nurse liaison, and chaplain resident, which provides consulting services throughout the hospital, situated in a 600-bed academic tertiary care hospital serving a large catchment area UVA hospital also includes a dedicated inpatient hospice unit. The inpatient consult service sees more than 1600 new consults per year, with more than 5700 total patient encounters.
Inpatient pediatric service:  Fellows rotate for two weeks on a dedicated inpatient pediatric palliative consult service.
The Continuity Clinic in the Emily Couric Clinical Cancer Center provides supportive care Monday through Friday. Fellows see patients longitudinally one day per week. UVA is a CAPC-designated Palliative Care Leadership Center, with a focus on outpatient clinical services.
---
Hospice Care
Community hospice services are provided through local hospice organizations including Hospice of the Piedmont and Hospice of the Shenandoah. Fellows actively participate in interdisciplinary team meetings and provide home visits. Additionally, there are inpatient hospice experiences provided through the Hospice of the Piedmont, Hospice of the Shenandoah, and inpatient hospice beds at the University of Virginia.
Long-Term Care Facilities: Fellows gain experience in addressing care across the continuum, including in local long-term care facilities.
---
Rotation Schedule
Five months: Inpatient Palliative Care Service
One month: Geriatrics/Long-term Care
One month: Research, including time for attending a conference of the fellow's choice
Two months: Electives
Required:  Two-week rotations in radiation oncology, pediatric palliative care (with a dedicated team at UVA), and interventional anesthesiology.
10 week dedicated rotation in hospice care
---
Conference Schedule
Hospice and Palliative Care Fellowship Core Curriculum: At the beginning of the program, fellows attend a series of introductory didactics covering key palliative topics. This familiarizes the fellow with faculty and ensures baseline knowledge. Subsequently, fellows have didactic sessions throughout the year.
Palliative conference: Weekly interdisciplinary series which serves as the primary educational conference for all palliative and affiliated providers at UVA. It includes didactics, clinical case presentations, journal discussions, quality improvement, research, and service line discussion.
Palliative Care Journal Club (bi-monthly): Fellows are paired with an attending for each conference and a pair of articles is discussed and presented during the palliative conference.
Resiliency and self-care: Fellows participate in the Mindfulness Course for Healthcare Employees (mindfulness-based stress reduction) through the UVA Mindfulness Center and participate, in "The Pause" sessions, and regular remembrance sessions offered on the inpatient consultation service and outpatient Palliative Care Clinic by nursing and chaplain group leaders.
Quality improvement: fellows meet longitudinally with a quality improvement faculty member and design their own quality improvement project.
Business of Palliative medicine: fellows meet with faculty longitudinally to learn key components and core metrics of program building.
Supportive Care Tumor Board (weekly) multi-disciplinary case discussion involving palliative medicine, interventional pain anesthesiology, psychiatry, social work, pharmacy, dieticians, and chaplaincy addressing complex clinical care issues.
Internal Medicine Grand Rounds (weekly)
Evidence-based lecture series
Department of Medicine Research Conference
University of Virginia-based Academy for Excellence in Education: This group at UVA offers workshops for the development of clinician-educators as well as the support of clinician research endeavors.
University offerings of lectures and conferences in many related fields, which the fellow may attend as time and interest dictate
---
Diversity and Inclusion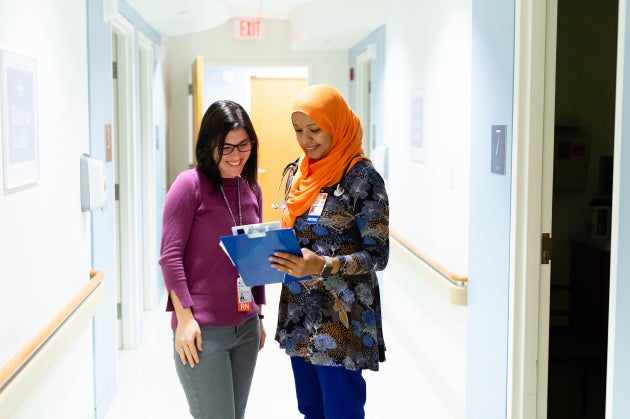 The University of Virginia Palliative Medicine Fellowship Program is built upon the cornerstone values of diversity, equity, and inclusion in our fellowship training and patient care. We live these values through our actions:
We recognize our individual, institutional, and collective responsibility as clinicians, educators, and human beings to dismantle racism and other forms of discrimination.
We design, implement, and continuously evaluate and revise our policies to dismantle racism and other forms of discrimination in our healthcare delivery.
We are comfortable with the discomfort that comes with taking responsibility for dismantling racism and other forms of discrimination.
We provide high-quality clinical care and fellowship training that is both equitable and affirming.
We welcome, value, and respect individual differences and perspectives.
For more information on diversity at UVA:
Physicians
---
Nurse Practitioners
---
Hospice of the Piedmont
---
Hospice of the Shenandoah
---
Palliative Care Nurses
---
Palliative Care Social Worker
---
Other Interdisciplinary Team Members
2022-2023 Hospice & Palliative Medicine Fellow
Paul Donegan, DO
Ask Dr. Donegan how he arrived at UVA for his Hospice and Palliative Medicine Fellowship, and he will tell you the journey was anything but straightforward. Rather than a direct line between undergraduate education at Drexel University and his recent Internal Medicine residency at AtlantiCare Regional Medical Center with a stop for medical school in between, Dr. Donegan studied and obtained his law degree at the New England School of Law in Boston, MA. This legal background has led to an ongoing interest in health care advocacy, health law, and ethics.
Naimish Mehta, MD
Dr. Mehta comes to UVA from Hattiesburg, MS, where he has been in 2019 in an Internal Medicine Residency at Merit Health. He completed his medical studies at Ross University School of Medicine in Barbados. He has also studied and lived in Canada. He collects unusual coins and enjoys outdoor sports.
---
2021-2022 Hospice & Palliative Medicine Fellow
Nathan Dewey, MD
Dr. Dewey grew up in Colorado Springs, CO, and completed his residency in Internal Medicine at Virginia Tech. Ask him about his lightsaber.
Lauren Gnagy, MD
Dr. Gnagy is a family physician who came to UVA with her husband from Indiana. She plans on returning home to Indiana after her fellowship to practice in both primary care and palliative medicine.
---
2020-2021 Hospice & Palliative Medicine Fellows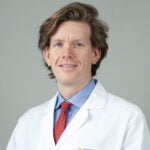 Michael Dobson, MD
Dr. Dobson grew up in Elliot Lake, Ontario, and first learned about end-of-life care while volunteering at Toronto's Kensington Hospice.  He attended Saba University School of Medicine and subsequently did a residency in rural Family Medicine at the University of Nebraska.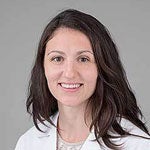 Amy Salerno, MD
Dr. Salerno attended medical school at the University of Pittsburgh. She did her residency in Internal Medicine at Emory University and subsequently did a fellowship in Health Policy and Health Services Research at Yale University.  She has developed a career in medicine focused on health equity through clinical care, community health, population health, and working with vulnerable populations.
---
2019-2020 Hospice & Palliative Medicine Fellow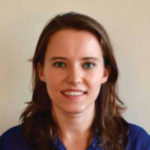 Dr. Alina Fomovska, MD
Residency: Emergency Medicine: UCSF
Current location: Jefferson University in Philadelphia, PA
---
2018-2019 Hospice & Palliative Medicine Fellow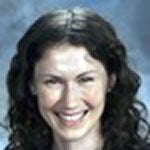 Margaret C. Lynch, MD
Residency: Internal Medicine University of California, San Francisco
Current location: Hospice of the Shenandoah
Application Requirements for UVA Hospice & Palliative Medicine Fellowship
The Hospice & Palliative Medicine fellowship program accepts two fellows each year; fellowships last 12 months.
---
Applicants Must Have
M.D. or D.O. degree
Three or more years of residency training in an ACGME-accredited program in internal medicine, family medicine, psychiatry and neurology, anesthesiology, surgery, emergency medicine, obstetrics, and gynecology, or physical medicine and rehabilitation.
U.S. citizenship, permanent residency, or a J-1 visa.
---
How to Apply
---
Required Documents for ERAS Application
Curriculum vitae
Personal statement
3 letters of recommendation
USMLE scores (Applicants must show evidence of the successful passage of USMLE Step 3 prior to entering our fellowship program.)
Two centuries ago, Thomas Jefferson established the University of Virginia and the nation's 10th medical school, which has since grown into a nationally renowned academic medical center committed to providing outstanding patient care, educating future healthcare leaders, and discovering better ways to treat disease.
Learn more about The University
---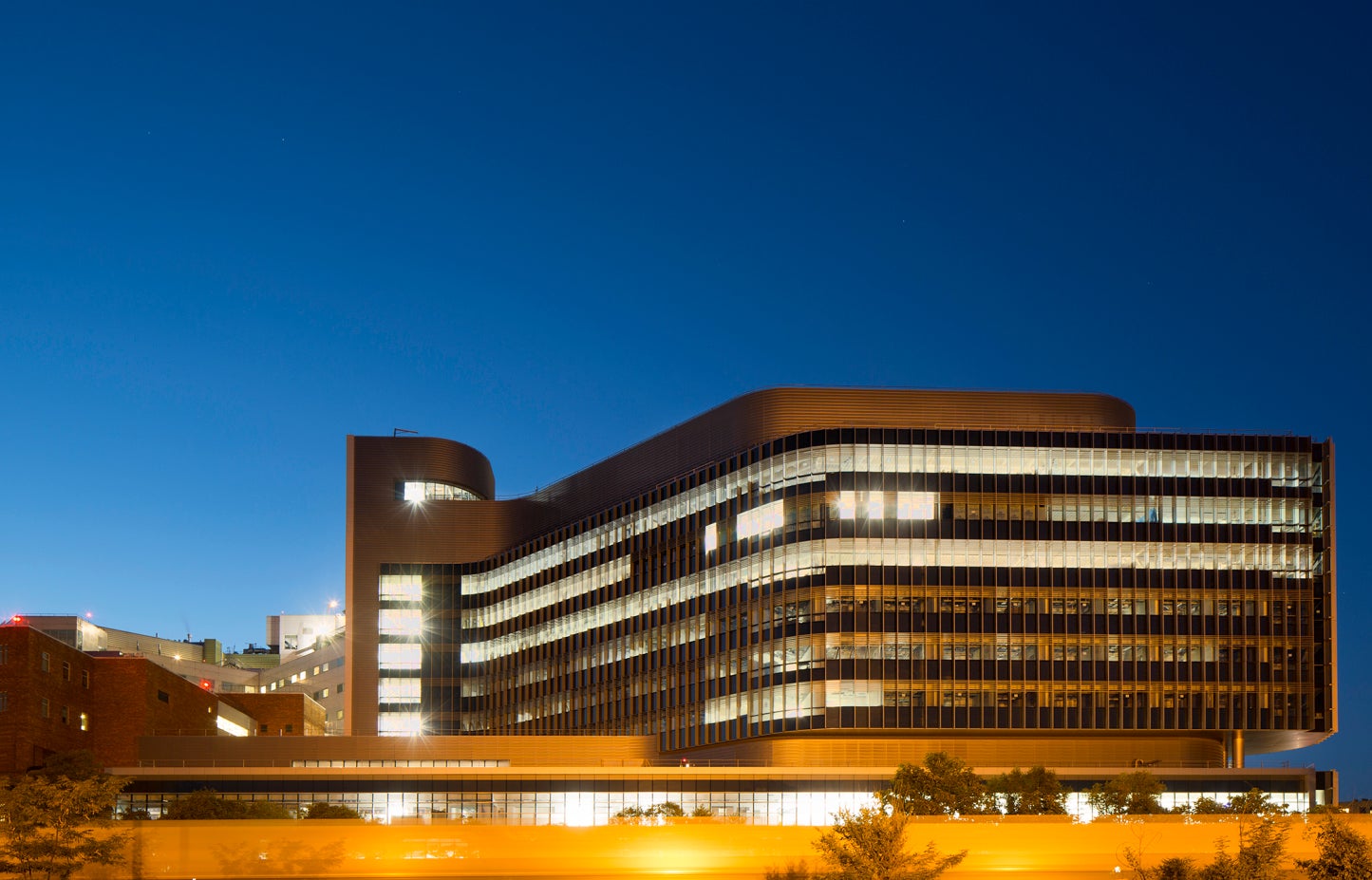 UVA Health System strives to continually expand in all its missions: patient care, education, and research. To support this, it is actively engaged in improving its physical facilities, recruiting and retaining excellent faculty and staff, expanding its clinical programs, strengthening recognized centers of excellence, and streamlining processes for healthcare delivery.
Learn more about The Medical Center
---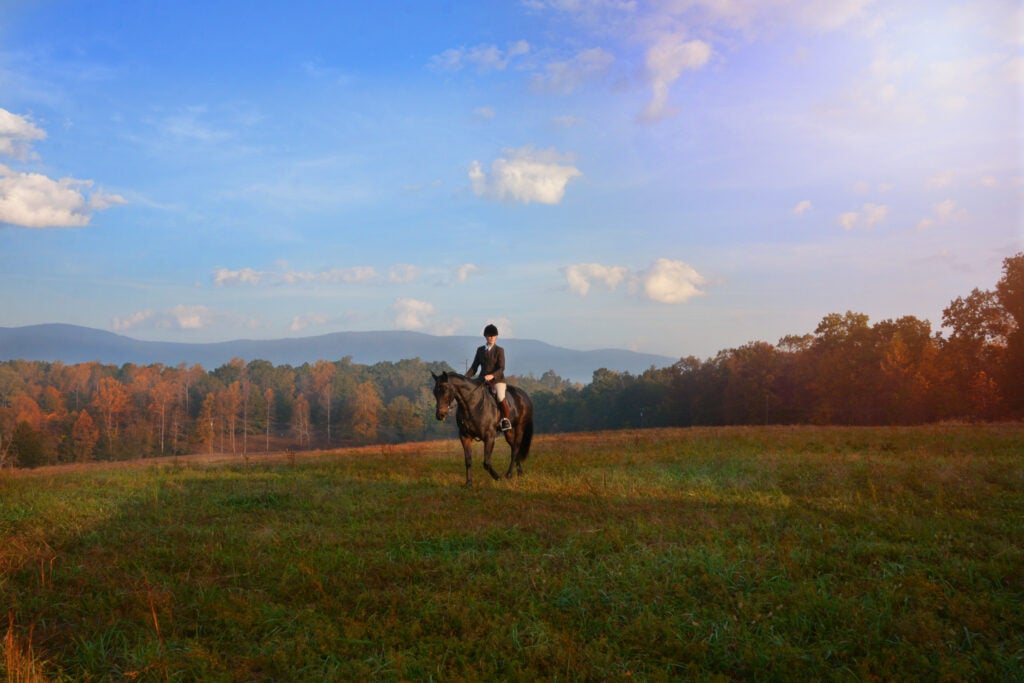 The Charlottesville-Albemarle region boasts an outstanding array of accomplishments and attractions. Each year thousands of tourists view the Grounds of the University of Virginia, the homes of Thomas Jefferson, James Madison, and James Monroe, and the wineries of Albemarle County. The Blue Ridge Mountains and Shenandoah Valley offer plentiful recreational opportunities, adding to the high quality of life provided by the historical character and natural beauty of the area. A vibrant University and student landscape supply cultural and social outlets for any interest.
For more information on the UVA Hospice & Palliative
Medicine Fellowship Program, please contact:
Program Director
W. Nat Timmins, MD
WNT5KH@virginia.edu
UVA Division of General, Geriatric, Palliative &
Hospital Medicine
81 Hospital Drive
6th Floor Private Clinics Bldg. Room 6563B
Charlottesville, VA 22908
Phone: 434-243-4290
Fax: 434-244-9406
Program Coordinator
Anthony Brinkman
ajb9fa@virginia.edu
Phone: 434-243-6158
Fax: 434-243-0399