Current Fellows & Alumni
2022-2023 Hospice & Palliative Medicine Fellow
Paul Donegan, DO
Ask Dr. Donegan how he arrived at UVA for his Hospice and Palliative Medicine Fellowship, and he will tell you the journey was anything but straightforward. Rather than a direct line between undergraduate education at Drexel University and his recent Internal Medicine residency at AtlantiCare Regional Medical Center with a stop for medical school in between, Dr. Donegan studied and obtained his law degree at the New England School of Law in Boston, MA. This legal background has led to an ongoing interest in health care advocacy, health law, and ethics.
Naimish Mehta, MD
Dr. Mehta comes to UVA from Hattiesburg, MS, where he has been in 2019 in an Internal Medicine Residency at Merit Health. He completed his medical studies at Ross University School of Medicine in Barbados. He has also studied and lived in Canada. He collects unusual coins and enjoys outdoor sports.
---
2021-2022 Hospice & Palliative Medicine Fellow
Nathan Dewey, MD
Dr. Dewey grew up in Colorado Springs, CO, and completed his residency in Internal Medicine at Virginia Tech. Ask him about his lightsaber.
Lauren Gnagy, MD
Dr. Gnagy is a family physician who came to UVA with her husband from Indiana. She plans on returning home to Indiana after her fellowship to practice in both primary care and palliative medicine.
---
2020-2021 Hospice & Palliative Medicine Fellows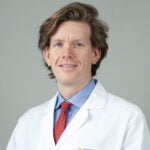 Michael Dobson, MD
Dr. Dobson grew up in Elliot Lake, Ontario, and first learned about end-of-life care while volunteering at Toronto's Kensington Hospice.  He attended Saba University School of Medicine and subsequently did a residency in rural Family Medicine at the University of Nebraska.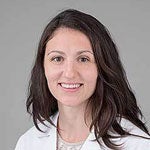 Amy Salerno, MD
Dr. Salerno attended medical school at the University of Pittsburgh. She did her residency in Internal Medicine at Emory University and subsequently did a fellowship in Health Policy and Health Services Research at Yale University.  She has developed a career in medicine focused on health equity through clinical care, community health, population health, and working with vulnerable populations.
---
2019-2020 Hospice & Palliative Medicine Fellow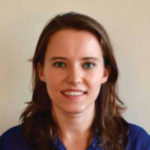 Dr. Alina Fomovska, MD
Residency: Emergency Medicine: UCSF
Current location: Jefferson University in Philadelphia, PA
---
2018-2019 Hospice & Palliative Medicine Fellow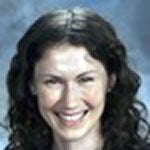 Margaret C. Lynch, MD
Residency: Internal Medicine University of California, San Francisco
Current location: Hospice of the Shenandoah