Program Features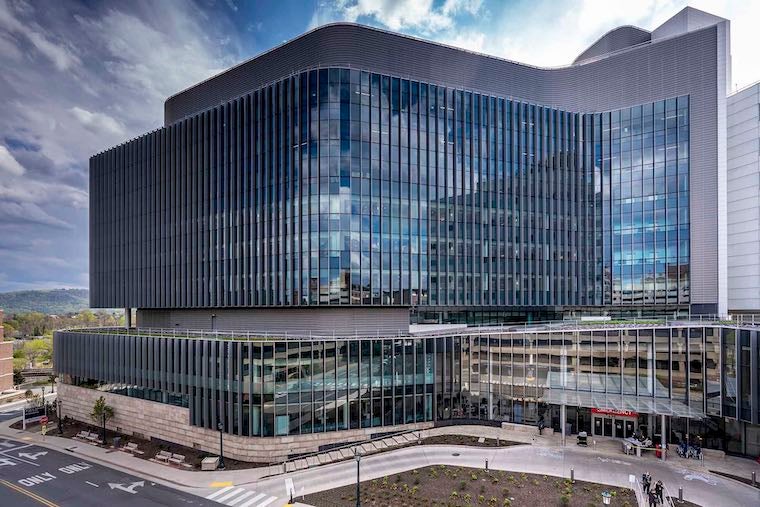 Diverse clinical training settings include the UVA Medical Center, ambulatory clinic in the Emily Couric Clinical Cancer Center,   Hospice of the Piedmont, Hospice of the Shenandoah, and several local inpatient hospice care facilities. In all settings, care is provided for patients across the continuum of serious illness, including diagnosis, treatment, remission or cure, and end of life.
UVA was named a "Palliative Care Leadership Center" in September 2015 by the Center to Advance Palliative Care, based on "clinical excellence, outstanding reputation, and experience" and "use of evidence-based best practices for palliative care."
---
UVA Inpatient Palliative Care Consult Service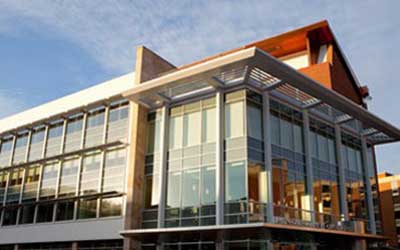 The busy interdisciplinary team includes a physician, nurse practitioner, dedicated social worker, nurse liaison, and chaplain resident, which provides consulting services throughout the hospital, situated in a 600-bed academic tertiary care hospital serving a large catchment area UVA hospital also includes a dedicated inpatient hospice unit. The inpatient consult service sees more than 1600 new consults per year, with more than 5700 total patient encounters.
Inpatient pediatric service:  Fellows rotate for two weeks on a dedicated inpatient pediatric palliative consult service.
The Continuity Clinic in the Emily Couric Clinical Cancer Center provides supportive care Monday through Friday. Fellows see patients longitudinally one day per week. UVA is a CAPC-designated Palliative Care Leadership Center, with a focus on outpatient clinical services.
---
Hospice Care
Community hospice services are provided through local hospice organizations including Hospice of the Piedmont and Hospice of the Shenandoah. Fellows actively participate in interdisciplinary team meetings and provide home visits. Additionally, there are inpatient hospice experiences provided through the Hospice of the Piedmont, Hospice of the Shenandoah, and inpatient hospice beds at the University of Virginia.
Long-Term Care Facilities: Fellows gain experience in addressing care across the continuum, including in local long-term care facilities.
---
Rotation Schedule
Five months: Inpatient Palliative Care Service
One month: Geriatrics/Long-term Care
One month: Research, including time for attending a conference of the fellow's choice
Two months: Electives
Required:  Two-week rotations in radiation oncology, pediatric palliative care (with a dedicated team at UVA), and interventional anesthesiology.
10 week dedicated rotation in hospice care
---
Conference Schedule
Hospice and Palliative Care Fellowship Core Curriculum: At the beginning of the program, fellows attend a series of introductory didactics covering key palliative topics. This familiarizes the fellow with faculty and ensures baseline knowledge. Subsequently, fellows have didactic sessions throughout the year.
Palliative conference: Weekly interdisciplinary series which serves as the primary educational conference for all palliative and affiliated providers at UVA. It includes didactics, clinical case presentations, journal discussions, quality improvement, research, and service line discussion.
Palliative Care Journal Club (bi-monthly): Fellows are paired with an attending for each conference and a pair of articles is discussed and presented during the palliative conference.
Resiliency and self-care: Fellows participate in the Mindfulness Course for Healthcare Employees (mindfulness-based stress reduction) through the UVA Mindfulness Center and participate, in "The Pause" sessions, and regular remembrance sessions offered on the inpatient consultation service and outpatient Palliative Care Clinic by nursing and chaplain group leaders.
Quality improvement: fellows meet longitudinally with a quality improvement faculty member and design their own quality improvement project.
Business of Palliative medicine: fellows meet with faculty longitudinally to learn key components and core metrics of program building.
Supportive Care Tumor Board (weekly) multi-disciplinary case discussion involving palliative medicine, interventional pain anesthesiology, psychiatry, social work, pharmacy, dieticians, and chaplaincy addressing complex clinical care issues.
Internal Medicine Grand Rounds (weekly)
Evidence-based lecture series
Department of Medicine Research Conference
University of Virginia-based Academy for Excellence in Education: This group at UVA offers workshops for the development of clinician-educators as well as the support of clinician research endeavors.
University offerings of lectures and conferences in many related fields, which the fellow may attend as time and interest dictate
---
Diversity and Inclusion
The University of Virginia Palliative Medicine Fellowship Program is built upon the cornerstone values of diversity, equity, and inclusion in our fellowship training and patient care. We live these values through our actions:
We recognize our individual, institutional, and collective responsibility as clinicians, educators, and human beings to dismantle racism and other forms of discrimination.
We design, implement, and continuously evaluate and revise our policies to dismantle racism and other forms of discrimination in our healthcare delivery.
We are comfortable with the discomfort that comes with taking responsibility for dismantling racism and other forms of discrimination.
We provide high-quality clinical care and fellowship training that is both equitable and affirming.
We welcome, value, and respect individual differences and perspectives.
For more information on diversity at UVA:
UVA Graduate Medical Education
UVA School of Medicine
University of Virginia