Learning Communities

Our innovative learning communities approach provides longitudinal-support, mentoring and curricular structures that help students succeed. These four learning communities, called "Colleges," enable a social context for learning, facilitating more consistent oversight of clinical performance and professional development. Throughout all four years, students remain together, supported by their College Dean and one another.
The Four Colleges Learning Communities
The Colleges – Dunglison, Hunter, Pinn, and Reed – are not actual places. Instead, these are close-knit learning communities where each student member feels a sense of belonging throughout Student Life. Each group, named for a prominent figure in the School of Medicine's history, is led by a Dean who provides support and guidance for their students. From the first time students don their white coats through their hooding at graduation, the Deans serve as their advocates in every situation – academic progress, health issues, career advising, and more.
College groupings are made prior to matriculation and kept together throughout all four years at UVA.
Each College group is divided into cohorts of 6 students who spend the first 18 months together learning fundamental clinical skills under the guidance of a physician coach and a non-physician co-mentor (such as a nurse, pharmacist, basic scientist, etc.)
The Colleges rotate through their 3rd year clinical clerkships on the same schedule.
Students completing their 3rd and 4th year clinical rotations at the Inova Campus in Northern Virginia will be part of the Pinn College.
A Big Sibling program provides an opportunity for upper-class students to advise and encourage more junior students.
Deans oversee major events and transitions, including orientation, the White Coat Ceremony, Match Day and Graduation.
New Medical Students Enjoying Field Day Activities
Student Life at UVA School of Medicine
UVA School of Medicine is a friendly, welcoming learning community where students learn not only the art and science of practicing medicine, but also develop personally. Students can find a wide range of activities to match their interests, including research opportunities, hands-on clinical experiences, and student organizations.
History of the Four Colleges
Dunglison College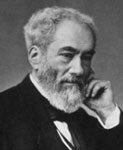 As the first professor of anatomy and medicine at UVA, Dr. Robley Dunglison was also Thomas Jefferson's personal physician. He is known as the "Father of American Physiology," largely because of his textbook Human Physiology (1832).
Dean for Dunglison College: Laurie Archbald-Pannone, MD
Hunter College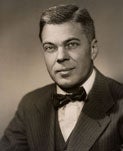 A pioneer in bioethics, Dr. Thomas Hunter was dean of UVA's School of Medicine from 1953 -1965 and subsequently served as vice president for medical affairs. He returned to the faculty and headed a nationally recognized program in bioethics.
Dean for Hunter College: John Densmore, MD, PhD
Pinn College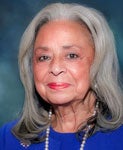 Dr. Vivian Pinn was both the only African American and the only woman in the UVA School of Medicine class of 1967. A pathologist and retired director of the NIH's Office of Research on Women's Health, Dr. Pinn is also known as a firm advocate for women and underrepresented minorities in medicine.
Dean for Pinn College: Dana L. Redick, MD
Dean for Pinn College: Gregory Trimble, MD
Reed College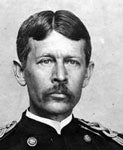 In 1869, at age 18, Walter Reed became the youngest graduate of UVA School of Medicine. Reed joined the Army Medical Corps in 1875 and is most well-known for leading the team that made the discovery that a mosquito was responsible for the transmission of yellow fever.
Dean for Reed College:  Sean Reed, MD