2024 Faculty Research Retreat
About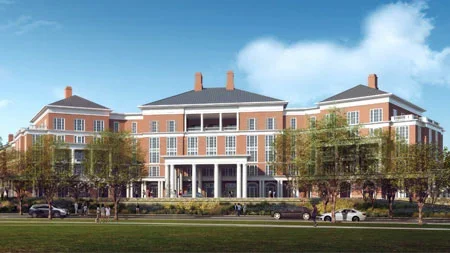 Location: The Forum Hotel, UVA Darden, Charlottesville
Date: Feb 2, 2024 – Feb 3, 2024
The School of Medicine is excited to announce the next SOM Research Retreat is scheduled for February 2-3, 2024, at the beautiful new Forum Hotel at UVA Darden, Charlottesville, VA. The retreat activities will start in the afternoon on Friday and run through the whole day on Saturday.
Mark your calendars now and save the date for this engaging and informative event! Additional details of the event will follow.
Shark Tank Research Competition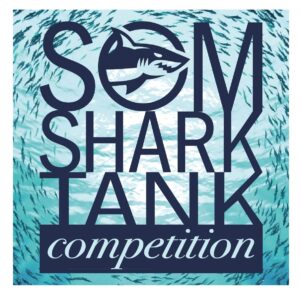 Get ready to dive into the School of Medicine "Shark Tank" competition! The Dean has generously allocated a total prize pool of $150,000, with $100,000 going to the first-place team and $50,000 to the second-place team.
The official competition announcement is on the horizon, but in the meantime, feel free to start spreading the word. Here are the key guidelines for this exciting opportunity:
Eligibility:  Teams should target a U (Cooperative Agreement) or P (Program Project) or grant award.
New Project Requirement:  This competition is exclusively for innovative new projects and is not open to resubmissions.
Grant Submission Commitment: The winning team(s) must commit to submitting the U or P grant application within one year of receiving the funding.
Pre-Application Process:  Teams will need to submit a concise application, including a 1-page specific aims page outlining their project and a 1-page description of team composition and expertise. Application deadline: December 14, 2023.
Application deadline: December 14, 2023.
Selection of Finalists: Up to 6 teams will be selected to present their proposals at the School of Medicine Research Retreat, scheduled for February 2-3, 2024.
"Shark Tank" Presentation: The thrilling "Shark Tank" presentation will take place during the SOM's Research Retreat on Feb 2-3, 2024. More details regarding the presentation will follow.
Winners Announcement: The winning team(s) will be announced at the conclusion of the Retreat.
Shark Tank Retreat Submission Form
Agenda
Coming Soon
Registration Information
Coming Soon