Congratulations to Jennifer Ju for winning a 2019 Society of '67 Scholars Travel Award!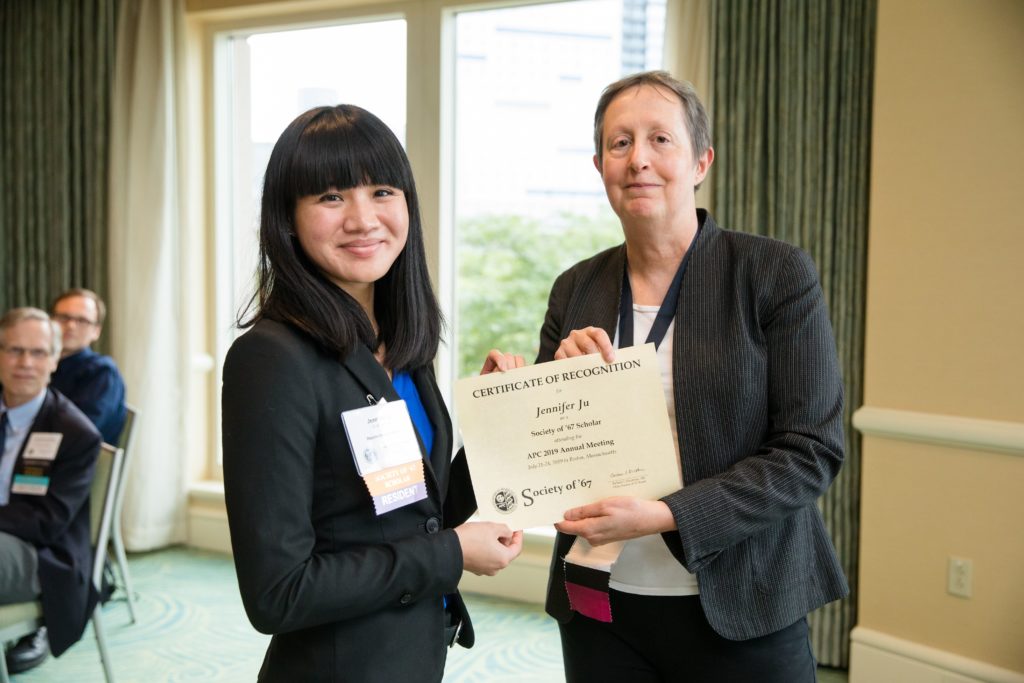 This award, given to medical students and Pathology residents across the country, is designed to help trainees interested in academic pathology to attend the annual Association of Pathology Chairs conference. At this annual meeting, leaders in the field of academic pathology meet to discuss career opportunities, the furthering of pathology education, and important developments facing this specialty.
Jennifer is a 4th year resident who is currently serving as the Chief Resident of Education.