Surgical Oncology Division
About
The Division of Surgical Oncology at the University of Virginia has an outstanding national reputation for performing high-volume and high-quality surgical and multidisciplinary care.
The division is comprised of three sections: Breast and Melanoma Surgery, Endocrine Surgery, and Gastrointestinal/Hepatobiliary Surgery. We treat patients with breast cancer; melanoma;  sarcoma and soft tissue tumors of the extremities, trunk, and retroperitoneum; lesions of the liver, pancreas, biliary tree, gastric, duodenal, and small bowel, as well as thyroid, parathyroid, and adrenal glands.
Our surgeons provide the highest-level treatment for patients throughout Virginia and beyond. With many of our patients traveling from afar to receive specialized services, we focus on delivering efficient care with as few visits as possible.
We provide patients with the knowledge and resources to navigate all stages of their condition, from diagnosis to treatment options to recovery. We pledge to provide excellent care based on evidence-based practices while maintaining respect and compassion for patients and families.
The Division of Surgical Oncology is dedicated to providing comprehensive state-of-the art care for patients with a wide variety of malignant and benign conditions including thyroid, parathyroid, and adrenal tumors, pancreatic, gastric, biliary and liver tumors, as well as soft tissue tumors and soft tissue sarcoma. We provide multidisciplinary care for our patients in close collaboration with referring physicians and our colleagues in endocrinology, gastroenterology, medical oncology and radiation oncology through our multidisciplinary tumor boards. We participate in novel clinical trials and offer advanced surgical techniques including minimally invasive surgery and complex multi-visceral and vascular resections. We are dedicated to the highest quality care and strive for optimal outcomes for our patients and participate in the National Surgical Quality Improvement Program (NSQIP), as well as the NSQIP HPB Collaborative and the Collaborative Endocrine Surgery Quality Improvement Program (CESQIP). Our division incorporates clinical and translational laboratory research and education so as to contribute to advancements in surgical oncology care. Please feel free to contact me for further information.
Todd W. Bauer, MD, FACS
Chief, Surgical Oncology Division
Professor of Surgery
Director, High Risk Pancreas Clinic
Leader, UVA Cancer Center GI Translational Research Program
Leader, Multidisciplinary GI Tumor Board
434-924-0391
GI/HPB Section
Todd W. Bauer, MD

Chief of Surgical Oncology
Read Dr. Bauer's Full Bio

Allan Tsung, MD
Chair, Department of Surgery
Read Dr. Tsung's Full Bio

Victor M. Zaydfudim, MD
Read Dr. Zaydfudim's Full Bio
Endocrine Section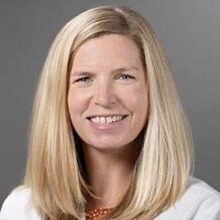 Anna Z Fashandi, MD
Read Dr. Fashandi's Full Bio

Philip W. Smith, MD
Read Dr. Smith's Full Bio
Breast and Melanoma Section
David Brenin, MD
Read Dr. Brenin's Full Bio

Lynn T. Dengel, MD
Read Dr. Dengel's Full Bio

Anneke T. Schroen, MD, MPH
Read Dr. Schroen's Full Bio

Shayna L. Showalter, MD
Read Dr. Showalter's Full Bio

Craig L. Slingluff Jr., MD
Read Dr. Slingluff's Full Bio
Clinical Programs
Our highly experienced, award-winning breast surgeons are all fellowship trained and committed to the treatment of breast cancer in close coordination with a multi-disciplinary team. The comprehensive array of surgical procedures we perform – including breast conserving surgery, axillary surgery, sentinel lymph node biopsy, lumpectomy, all types of mastectomy with and without reconstruction, and intra-operative radiation therapy – allows our team to identify and carry out the most effective treatments in our state-of-the-art facilities.
The University of Virginia Breast Care Program includes specialists across the continuum of care to provide world class treatment. All patients treated at our institution benefit from the presentation of their case at our weekly multi-disciplinary breast cancer conference two times (both before and after surgery). During this weekly conference, the care of every breast cancer patient treated at UVA is discussed in detail. All patient information is reviewed including history, genetics, mammograms, ultrasounds, MRI's, pathology slides, cosmetic, plastic surgical, and social concerns. Opportunities to participate in clinical trials of the most up-to-date treatments are considered. Our approach assures the best possible outcomes for all patients as it allows for close coordination between the many treating physicians of each patient's individualized care. All aspects of every patient's case are reviewed by our specialized physicians and agreed upon including: specific diagnosis, pre-operative evaluation, surgical planning, post-operative care, review of surgical pathology specimens, determination of chemotherapy needs, radiation therapy, and management of long-term follow-up.
For more information on our services please visit the UVA Breast Program Website.
Thyroid
The patient with thyroid masses, thyroid cancer, or problems of hypo-or-hyper-functioning thyroid disease are seen and evaluated by the Endocrine Surgery Service Group. Preoperative evaluation including imaging of patients with thyroid masses can be undertaken. Surgical care and postoperative follow-up of patients after thyroid dissection and evaluation for postoperative follow-up of patients with thyroid cancer are provided.
Adrenal Problems
This area deals with the diagnosis and therapeutic management of patients with adrenal masses due to either functioning or non-functioning adrenal tumors. Trans-abdominal or retroperitoneal and open or laparoscopic approaches to adrenal surgery are within the capabilities of this group.
Parathyroid Diseases
The Endocrine Surgery Service is equipped and capable of dealing with patients with the diagnosis of primary or tertiary hyperthyroidism. Additionally, patients with MEN 1 or MEN 2 are seen and evaluated. Consultations are available for any patient with hypercalcemia. Preoperative evaluation, surgical care and postoperative follow-up of patients with parathyroid diseases is within the expertise of this group.
At the University of Virginia, we are committed to treating patients with melanoma in a multi-disciplinary approach including surgery, radiology, medical oncology, dermatology, pathology, and innovative clinical trials. These specialties are represented at our weekly educational conferences, where every patient's case is reviewed prospectively to develop treatment plans based on the histologic sections from their biopsies or surgery and on their clinical presentation as well as their expected responses to standard and experimental treatment protocols.
Additional expertise from specialty groups including head and neck surgeons, dermatologists, plastic surgeons, ophthalmologists and neurosurgeons are available readily, within this team approach.
We currently offer patients standard surgical management and consultation care regarding adjuvant therapy with effective new systemic therapies as well as experimental melanoma vaccines. We are actively involved in developing some of these novel therapies and are able to provide advice to patients about alternatives available regionally and nationally. We are developing treatment protocols for patients with advanced unresectable disease as well as patients with high risk resected disease and are happy to provide consultation and treatment as desired and appropriate.
Pancreatic Cancers, Cysts and Masses
Adams, Bauer and Zaydfudim are members of the HPB (hepato-pancreato-biliary) surgery group and are high-volume experts in managing pancreatic cancers, pre-cancerous tumors, cysts and masses of the pancreas. They work closely with their colleagues in radiology and gastroenterology to properly characterize pancreatic lesions and provide surgery when appropriate. Their outcomes for pancreatic resection (Whipple procedure, distal pancreatectomy and total pancreatectomy) are among the best in the country. They offer minimally invasive techniques to pancreatic surgery.
Liver Cancers, Cysts and Masses
The HPB surgeons manage primary liver cancer (hepatocellular cancer and cholangiocarcinoma) as well as liver metastases from colorectal cancer, neuroendocrine cancer, and other primary sites. Other cysts and masses of the liver require careful characterization and may require surgery or continued surveillance.
Cancers, Strictures and Cysts of the Bile Ducts and Gallbladder
Gallbladder cancer and bile duct cancer (cholangiocarcinoma) require evaluation for possible surgical resection. Some strictures and cysts of the biliary system require surgery due to risk of cancer as well.
Gastric, Duodenal and Small Bowel Cancers
Cancers of the stomach, duodenum and small bowel require multidisciplinary planning for consideration of sequence and timing of surgery, chemotherapy and radiation.
Sarcomas represent a group of >100 types of rare soft tissue cancers. These tumors can occur in the extremities, trunk, or abdomen and retroperitoneum. The rarity and complex nature of these tumors necessitate management by an expert in soft tissue sarcoma. Drs. Adams, Bauer and Zaydfudim have extensive expertise in the multidisciplinary management of sarcomas and soft tissue tumors.
Education and Training
We strive to provide a full range of educational opportunities for physicians, nurses and patients in the treatment of disease and are active in the recruitment of patients for up-to-date clinical protocol for evaluation of therapeutic diagnostic modalities throughout Surgical Oncology.
The Surgical Oncology Division is dedicated to the education of general surgery residents. General surgery residents rotate on the service as interns, mid-level residents, and as chief residents. Residents gain experience in the multidisciplinary management of patients and have an outstanding operative experience. Many of our residents have chosen to pursue careers in surgical oncology or endocrine surgery and have had an excellent track record in securing top-notch fellowship training. Dr. Smith serves as Associate Program Director for the Department of Surgery.
Third and fourth year medical students rotate on the surgical oncology service on a regular basis. The service has a top reputation amongst the students for its educational efforts and value.
Surgical Oncology Research
The Surgical Oncology Service has an excellent history of rigorous research including robust clinical research and basic and translational laboratory research. More information about the  research our faculty members are doing can be found below:
Charitable Giving
Your gracious support will help us reach our goal of improving outcomes for patients with cancer through our research.