Transplant Surgery Division
About
For over 50 years, the Transplant Surgery Division and the Charles O. Strickler Transplant Center at the University of Virginia has been saving the lives of Virginians and beyond through organ transplantation. As the only comprehensive transplant center in Virginia, UVA is dedicated to excellence in transplant and innovative scientific discovery. We are especially focused on finding a cure for Type 1 Diabetes, developing therapies for hepatitis C, hepatocellular carcinoma, and liver cancer, and supporting successful transplants. We are committed to embracing patients and families in a collaborative partnership, striving to inspire hope in the people we care for.
At the University of Virginia we believe in a patient-centric approach. The research we do in our laboratories advance the science of transplantation. These advances result in better outcomes for patients in need of transplantation.
Leading Medical Research
Our current research includes:
Clinical trials in cell therapies and advanced technologies for the treatment of diabetes and other metabolic diseases
Using genomics to develop biomarkers capable of providing earlier diagnoses for patients, which will allow treatments to be given sooner and have a greater likelihood of success. Biomarkers could also be used to create personalized immunosuppressive medicine; to monitor how well an organ is functioning after a transplant, improving long-term post-transplantation outcomes; and to develop immunologic unresponsiveness in organ transplant recipients in the absence of drugs that suppress the immune system.
Identifying new methods to mitigate ischemia reperfusion injury (injury that occurs to an organ during the time that it is outside a body).
Utilizing new investigational devices to preserve and pump deceased donor organs successfully in an effort to decrease the negative effects that may occur during simple static cold preservation. These devices are also being used to investigate the organ rehabilitation capability and prolong preservation time that would allow for more organs to be used with less distance restrictions.
Using new investigational drugs to decrease the occurrence and intensity of delayed graft function in kidney transplantation.
Using new investigational therapies to induce tolerance in organ recipients in an effort to reduce the amount of anti-rejection medications that a patient needs, or even remove them completely.
We are pioneers in the development of biochips that allow to study human cells and tissues in vitro, reducing the need for animal experimentation.
Visit our Research Cores for more information about cutting-edge research being performed at UVA. You may also be interested in our educational opportunities for researchers and clinicians.
The Best Patient Care
Our clinical work has a record of excellence. Visit "Get the Facts" on the UVa Health Transplant Services website to view our outcomes data.
UVA Transplant is constantly working to expand the number of people who could benefit from transplant surgery and improve outcomes. Whether you are a patient, referring provider, researcher, or clinician, we appreciate your interest in the Division of Transplantation of the University of Virginia.
Shawn J. Pelletier, MD
Division Chief
Professor
Read Dr. Pelletier's Full Bio

Yazan Al-Adwan, MD
Assistant Professor
Read Dr. Al-Adwan's Full Bio

Kenneth L. Brayman, MD, PhD
Professor
Read Dr. Brayman's Full Bio

Nicolas Goldaracena, MD
Associate Professor
Read Dr. Goldaracena's Full Bio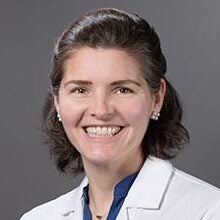 Christina Papageorge
Assistant Professor
Read Dr. Papageorge's Full Bio
Clinical Programs
We are a leading center in minimally invasive transplant surgery using advanced robotic technologies for kidney and pancreas transplantation. We excel in the field of living donation, allowing those awaiting a kidney or liver greater possibilities. UVA Transplant aims to advance the studies of disease in order to provide the best medical options to patients.
Our transplant recipients include patients from all over Virginia. We also specialize in both out-of-state and international patients with particularly challenging cases. We care for patients who are awaiting liver, kidney, islet cell and pancreas transplant through medical management and state-of-the-art imaging and drug therapy, which can improve survival after transplant.
We preform three different types of vascular access on our patients: Arteriovenous (AV) fistula, AV graft, and venous catheter.
AV fistulas are created surgically between the arteries and veins, usually in the arms of the patients, often at the level of the wrist. An AV fistula causes extra pressure and extra blood to flow into the vein, making it grow large and strong. The larger vein provides easy, reliable access to blood vessels. This type of access can take several weeks to develop before it is ready for use, but it is the preferred method. Because fistulas use the patient's own blood vessels, they are typically more durable and less prone to infection.
An AV graft is a looped, plastic tube that connects an artery to a vein and it is a preferred method if veins are too small to use or are blocked. AV graft surgery, much like AV fistula surgery, is performed in an outpatient center or a hospital under local anesthesia As with AV fistula surgery, the patient may need to stay overnight in the hospital, although many patients can go home after the procedure. Unlike a fistula, a graft does not require time to develop, so it is ready for use sooner in general 2 to 3 weeks. An AV graft is more likely than an AV fistula to have problems with infection and clotting. Repeated blood clots can block the flow of blood through the graft. However, a well-cared-for graft can last several years.
Hemodialysis requires access to blood vessels capable of providing rapid extracorporeal blood flow. Urgent hemodialysis access should be straightforward, available to use, and have minimal complications in the short term -days to weeks. A large-bore double-lumen non-tunneled catheter is most often used when an immediate need for hemodialysis arises for example acute kidney injury, thrombosed hemodialysis access. If dialysis for more than one 10 days or so is likely, a cuffed, tunneled catheter should be used instead. Cuffed, tunneled catheters can also be placed for patients with chronic kidney disease who require dialysis but do not have a functional permanent vascular access. Ideally, when permanent dialysis access is required, an arteriovenous hemodialysis fistula is created or a prosthetic arteriovenous graft is placed. Once the fistula or graft can be used reliably, the catheter is removed.
At UVA Transplant Surgery we've performed more than 1,700 liver transplants since our program started in 1988. Our Median MELD at transplant (MMAT) is lower than many areas of the country allowing our patients easier access to livers from the deceased donor waiting list.
Our patients have a better chance of surviving on the waiting list because they receive a transplant faster on average. Furthermore, our patients go home an average of 6 days after transplant compared to an average of 10 days for the country.
We have developed safe ways to transplant livers from deceased donors that may have been exposed to hepatitis C or hepatitis B, and we have the expertise to split one liver from a deceased donor in to 2 pieces and successfully transplant 2 recipients.
Over the years, anonymous individuals come forward who want to be a living donor to donate to patients on our list. We assist these individuals, and we have subsequently performed over 100 living donor liver transplants.
Finally, we perform research on the use of machines to improve deceased donor livers so that they will function better after transplant.
Islet transplantation is to treat advanced diabetes Type I diabetes by replacing destroyed islets in uncontrollable Type I diabetes with healthy ones from a deceased donor's pancreas or the patients who have a total pancreatectomy (a surgical procedure for removing pancreas) due to chronic pancreatitis using own islet cells.  Once the pancreatic surgeons remove your pancreas, the UVA islet cell team isolates islet cells and then the isolated islet cells are then infused into patient's liver through the portal vein. Through pancreatic islet cell transplantation, our patients are typically able to achieve complete insulin independence or a significant decrease in insulin requirements. The procedure is less costly, safer, and less invasive than whole-pancreas transplantation. It is ideal for patients whose symptoms have not developed to advanced stages and also those for whom a whole-pancreas transplant may be too risky.
Our islet isolation program is located in the Center for Human Therapeutics, a new, FDA-approved facility, for the production of cellular and immune clinical products for human clinical trials at the UVA. Located on the second floor of Pinn Hall, the 7500 square foot facility includes a Good Manufacturing Practice (cGMP), multi-use, clean room complex. The facility includes six ISO 7 manufacturing clean rooms that have been custom designed for the manufacture and processing of different types of clinical products for investigator initiated trials. Support facilities include a quarantine supply room, locker facilities, a quality control/quality assurance room, and offices for the leadership and staff. The facility is outfitted with alarm systems for monitoring air pressure differentials, room temperature, freezer and refrigerator temperatures, CO2 and O2 levels in the liquid nitrogen freezer rooms, and sensor interface for bioreactors.
Our experienced transplant team have made important advances in the field of pancreas and islet cell transplantation and gained extensive experience in FDA approved clinical trials. Those have resulted in exemplary outcomes and improved patient well-being, placing our islet transplant program among the top of the nation's best program.
Education and Training
Transplant Abdominal Fellowship
The University of Virginia provides fellows with a multi-organ transplant experience of at a rapidly growing transplant program. Our fellowship allows physicians to gain expertise in all aspects of abdominal transplantation including pre, peri, and post-transplant care.  In addition to minimally invasive and traditional surgical training; our program offers the opportunity to train in robotic-assisted transplantation.
Our fellowship is an ASTS- certified two year program with training in kidney, liver, and pancreas transplantation. Fellows will also gain experience with living donor kidney and liver transplantation as well as organ procurement.
UVA Summer Diabetes Research Program
The Summer Diabetes Research Program at the University of Virginia is a ten-week summer internship for undergraduates with a focus on diabetes research. The program is sponsored by the NIH NIDDK R25 training program and the University of Virginia, Department of Surgery.
Transplant Research
At the University of Virginia we believe in a patient-centric approach. The research we do in our laboratories advance the science of transplantation. These advances result in better outcomes for patients in need of transplantation. Our research is collaborative allowing us to generate stronger results in the lab and in the clinic.
UVA is helping drive the latest medical advances and is able to offer our patients the best care possible. Collaborations are encouraged with other researchers, believing that cooperation leads to better results in the lab and in the clinic. The Transplant Research Office offers abdominal, thoracic, and pancreatic islet cell clinical trials. By participating in a study with the TRO, you will have the opportunity to contribute to the expansion of transplant scientific literature in order to contribute to the advances in the transplant field. Please contact transplantresearch@virginia.edu if you are interested in learning more about any of our studies.
The Transplant Research Office, located within the University of Virginia Health System at 1779 Old Medical School, is a full service clinical trials office offering cutting edge technology and innovative methods to explore novel opportunities to optimize donor organ health and transplant patient outcomes. Our research staff work alongside UVA's top surgeons and nephrologists to provide opportunities for patients to participate in the nation's most promising new clinical trials.
We have ongoing studies ranging from investigator-initiated trials, national and international sponsor device and drug trials, and electronic medical chart review. UVA is helping drive the latest medical advances and is able to offer our patients the best care possible.
Collaborations are encouraged with other researchers, believing that cooperation leads to better results in the lab and in the clinic. The TRO offers abdominal, thoracic, and pancreatic islet cell clinical trials.
Innovation
At the Transplant Surgery Division, we innovate so we can care for patients better each time we go to the operating table. With our new hospital expansion and transplant unit, we are excited to see how these efforts improves the patient experience.
In July 2020, the new Transplant Unit will be opening to dramatically improve the excellent care we deliver to our patients. There will be 26 private rooms for patients and their families. Each room will be fully equipped to provide comprehensive levels of care. This will allow for continuity of care to optimize the patient experience. There will be unique space for the families of our patients for education and self care. Our vision for the Transplant Unit is to be the home away from home where one will be cared for by family.
The University Hospital Expansion (UHE) at UVA Health will allow our patients and their families with an even greater transplant experience. We are excited to be a part of this innovation and use of new facilities. The UHE will also be home to new operating rooms and diagnostics.
Charitable Giving
There is more than one way to be a hero. Our job would not be possible without the selflessness of our organ donors and their families. This act of altruism is what the spirit of transplantation is based off of.
Every transplant surgeon and researcher is dedicated to better results for patients. Your contribution, whatever its size, can help ensure we are able to offer the best care based on advanced medical research.
If you would like to learn more about supporting UVA Transplant Surgery, please contact Debbie Ryan at the UVA Health Foundation at 800.297.0102 or dar2h@virginia.edu.